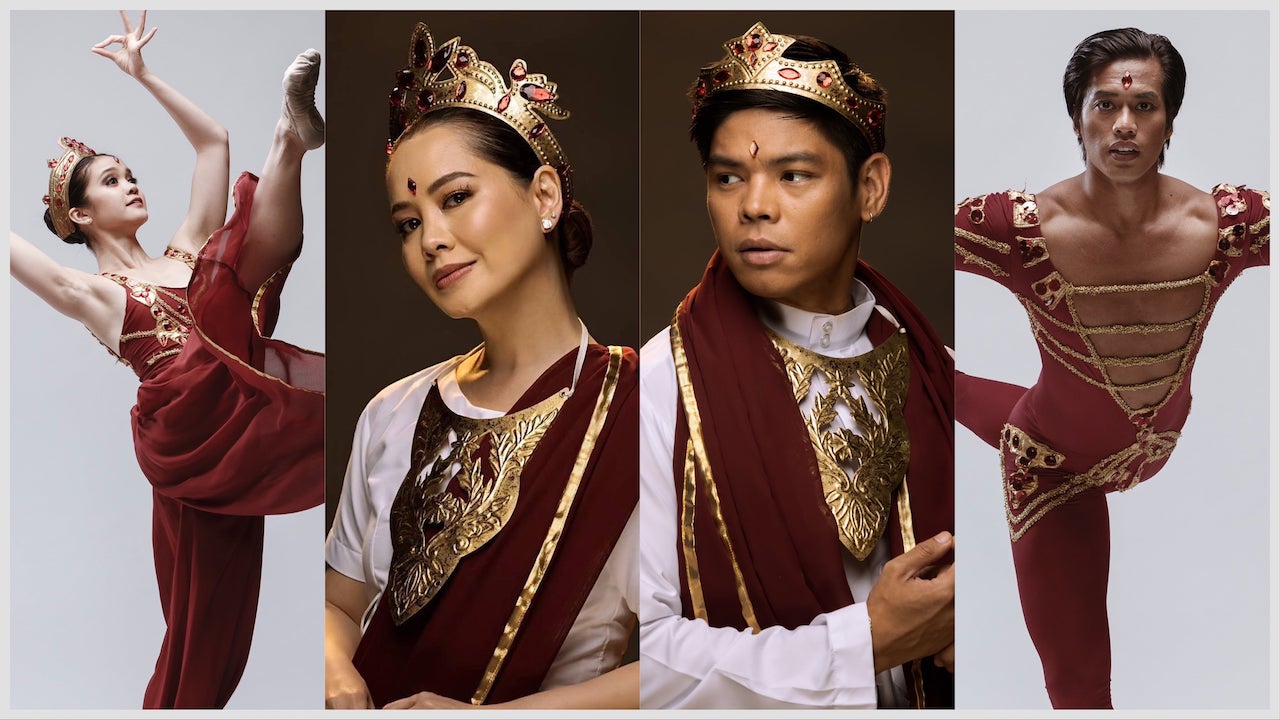 'Rama, Hari' 2023 to Stream Online this November
Alice Reyes Dance Philippines' (ARDP) Rama, Hari, which was staged for a limited run at The Metropolitan Theatre and at the Samsung Performing Arts Theater last September, will be streaming for free for one night only at The Metropolitan Theater Facebook page this November 11 at 7pm.
The Filipino modern rock opera ballet is known for being a product of the collaboration of five National Artists– Alice Reyes for direction and choreography, Ryan Cayabyab for music, Salvador Bernal for production design, Bienvenido Lumbera for the libretto, and English translations by Rolando Tinio. An adaptation of the Sanskrit epic poem Ramayana, Rama, Hari features singers in the Filipino music industry and incorporates traditional theater, song, and dance devices found and shared among Asian nations.
The featured cast for the stream includes Arman Ferrer (singer) and Ronelson Yadao (dancer) as Rama, Shiela Valderrama-Martinez (singer) and Monica Gana (dancer) as Sita, Mathew San Jose (singer) and Richardson Yadao (dancer) as Ravana,  Raflesia Bravo (singer) and Ma. Celina Dofitas (dancer) as Soorpanakha, Paw Castillo (singer) and Erl Sorilla (dancer) as Lakshmana, Audie Gemora (singer) and Lester Reguindin (dancer) as King Dasaratha, Raflesia Bravo (singer) and Michaella Carreon (dancer) as Kooni, Maron Rozelle Mabana (singer) and Janine Arisola (dancer) as Kaikeyi, Paw Castillo (singer) and Ricmar Bayoneta (dancer) as Hanuman, and Maron Rozelle Mabana (singer) and Sarah Alejandro (dancer) as Gintong Usa.
The show first premiered in 1980 and was last staged in 2012 prior to the 2023 run. The production includes hit songs such as "Magbalik Ka Na, Mahal," "Tagistis ng Ulan," "Iisa ang Tibok,", "Awit ng Pagsinta," and many more.
Comments