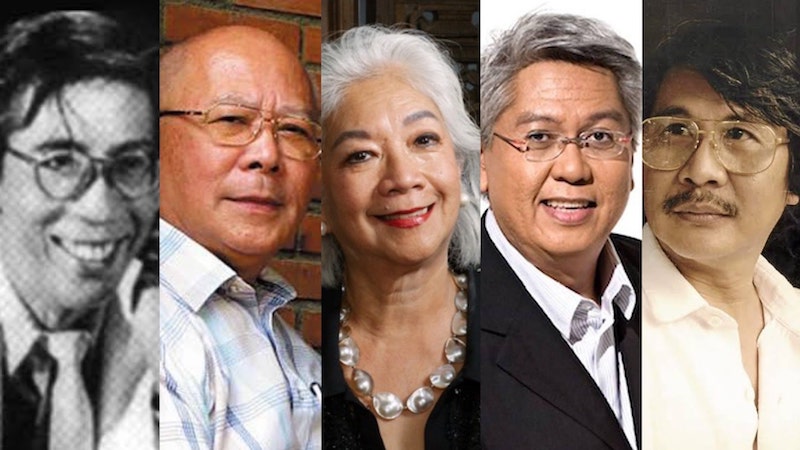 'Rama, Hari' Filipino Rock Opera Ballet: Beginnings, Pandemic Hiatus, and 2023 Return
The Filipino rock opera ballet, Rama, Hari, is set to be staged by Alice Reyes Dance Philippines (ARDP) in September at two venues– the Metropolitan Theater from September 15 to 16, and the Samsung Performing Arts Theater from September 22 to 23.

Rama, Hari remains the only production that features the collaborative work of 5 National Artists– Alice Reyes for Direction and Choreography, Ryan Cayabyab for Music, Salvador Bernal for Production Design, and Bienvenido Lumbera for the lyrics and libretto, with English translations by Rolando Tinio.
Inspired by the ancient Sanskrit epic, Ramayana, the production follows Rama, prince and incarnation of the god Vishnu, who comes down to earth to save the world from Ravana, the most powerful of demons. In time, Rama falls in love with Sita, the daughter of the king of Mithila, and eventually marries her. The evil Ravana attempts to tear the two apart only to find himself defeated and his demonic plans thwarted.

Rama, Hari first opened in February 1980 with a subsequent rerun in November of the same year. It was produced once more in 1983 and in 2012, the latter featuring Christian Bautista alternating with OJ Mariano as Rama, and Karylle Tatlonghari alternating with Kalila Aguilos as Sita.

Tats Manahan, the President of ARDP, states that when the production burst onto the scene at the CCP 43 years ago, it coincided with the defining and highlighting of OPM on the music charts. "Overall, it was a time when recognition of Filipino talent was at its highest point, not just in music but in all aspects of artistic endeavors," she shares. "It was when four gentlemen and a lady with growing reputations in the arts banded together to create what would become a theatrical epic. Little did these five people know that within 35 or so years, all of them would be honored as National Artists."
"I had done a lot of Filipino themes, women empowerment […], so I thought it's time to go out and do something ASEAN-related. The Ramayana is Indian but it's shared by the South East Asian countries, and I had traveled around.  I wanted to do something on a larger scope." says Alice Reyes.
Rama, Hari is known for merging and integrating different forms of art– ballet, musical theater, OPM, rock music, and classical music- all in one grand production.
"In this production, the roles are done by the two– singers and dancers." Reyes says. "And then of course there is the orchestra, and we have a chorus. So it's really exciting and it's really wonderful that we can do it once again." 
Reyes mentions that it took them an entire year to finish creating the production. "It took us a long time to do this because I was determined to make it really cohesive and really whole."
The 2023 cast features Arman Ferrer and Vien King alternating as Rama, and Karylle Tatlonghari, Shiela Valderrama-Martinez, and Nica Tupas (in her professional theatrical debut) alternating as Sita. ARDP Artistic Director Ronelson Yadao will be alternating with Ejay Arisola to dance the role of Rama, and Monica Gana and Katrene San Miguel will be alternating to dance the role of Sita.
The cast of musical theater actors also includes Poppert Bernadas, Jonel Mojica, and Matthew San Jose, who will alternate in the role of the demon Ravana, and Raflesia Bravo and Miah Canton, who will alternate in the dual role of the evil witch Kooni and Ravana's demon sister Soorpanakha.

Rounding them off are Audie Gemora as King Dasaratha, Katrine Sunga and Maron Rozelle Mabana, who will alternate in the dual role of the king's third wife Kaikeyi and the Golden Doe, and Jon Abella and Paw Castillo, who will alternate in the dual role of Rama's brother Lakshmana and the monkey army general, Hanuman.
Rama, Hari was originally scheduled to run in March 2020 at the CCP Main Theater but was halted due to the COVID-19 lockdowns.
Shiela Valderrama-Martinez, who was already cast as Sita for that planned run, says, "I'm very excited to do this run finally because I was part of the cast for the supposed 2020 run but unfortunately, we had to get interrupted by COVID. One week before opening, we got interrupted."
Poppert Bernadas, who was also already cast as Ravana for that run, also shares "Nag-sitzprobe na kami sa ABS tapos biglang wala na. Total lockdown na. Ang sakit po sa puso namin nun. Sabi ko matutuloy pa kaya? Siyempre at that time, hindi natin alam kung anong mangyayari. Tapos biglang, [Alice Reyes] emailed me na, 'We want you to be part of Rama, Hari." 
"I'm also part of the pandemic group," says Monica Gana, who was already set to dance the role of Sita in 2020 opposite Ronelson Yadao as Rama. "It was our season-ender. We were all looking forward to it because it's such a beautiful, grand production and such a beautiful unity of music and dance. [It was] heartbreaking when we were supposed to go on stage and all of a sudden, it stopped."

"I feel like Rama, Hari has a different meaning now this 2023," she adds. "I think personally for the company, it's almost like a further beginning of something because we're on our second season. It's always been a legacy, especially working with National Artists but to further that legacy, especially as an artist, it's very fulfilling."
Katrene San Miguel, who was cast as a ribbon girl in the 2012 production, and as Gintong Usa in the interrupted 2020 production, is now dancing the role of Sita. Ejay Arisola, who was cast as Lakshmana in 2012 and as Ravana in 2020, is now dancing the role of Rama.
The creative team also includes Barbara Tan-Tiongco (technical and lighting direction), Ricardo Eric Cruz (production design consultation), and Lester Reguindin (2023 restaging).
The show will run on September 15 at 7:30pm, September 16 at 2pm and 7:30pm at the Metropolitan Theater, and on September 22 at 7:30pm and September 23 at 2pm and 7:30pm at the Samsung Performing Arts Theater. Live music will be performed by The Orchestra of the Filipino Youth for the evening shows.
Check ARDP's social media pages for ticketing announcements.

You can watch show highlights performed by the cast at the press conference held last August 9 in the video below.

Comments