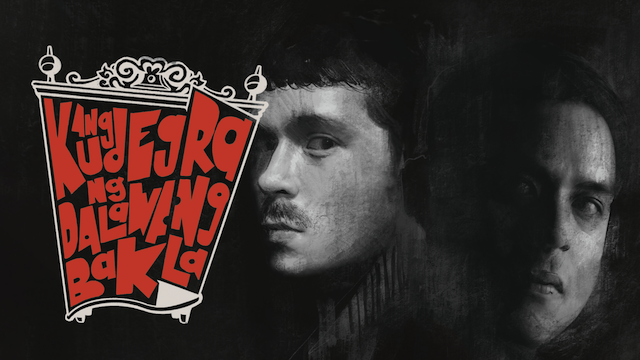 Edgar Allan Poe Staged Reading Adaptation 'Ang Kudegra ng Dalawang Bakla' to Run this November
Mad Child Productions, an up-and-coming theater group, is set to stage Ang Kudegra ng Dalawang Bakla, a staged reading adaptation inspired by Edgar Allan Poe's The Cask of Amontillado.
Written by Iago Guballa, Ang Kudegra ng Dalawang Bakla takes Poe's story of revenge and vice in a local, queer direction. On Pride March evening, Monty invites his ex-boyfriend, Fort, back to his place for a drink. As they descend into Monty's townhouse basement to find a rare bottle of El Cuervo tequila, old scars resurface about the toxic, cyclical nature of their not-so-relationship. What Fort doesn't know is that Monty plans to end that cycle on the same night, with fatal consequences.
Despite its status as a literary classic, stagings of Poe's The Cask of Amontillado seem to be a rare sight in the country, so when asked why stage an adaptation of this material now, Guaballa shares, "The Cask of Amontillado is a timeless tale of revenge, obsession, and excess, whose simple premise, dark themes, and effective imagery make it easy for any reader to insert themselves into its point of view. Cask's depiction of the intense relationship between two unscrupulous men gives it the perfect angle through which to tell a modern story of homosexual infighting, a romance turned sour, and the hellish nature of an on-again, off-again relationship. In adaptation, Kudegra serves as a dark, comedic counterpoint to the rise of BL and the earnest, simplistic view of queer relationships in current LGBT-centric media."
The staged reading features performances from Topper Fabregas and Jake Cuenca. Gener Cafe, commonly frequented by theater and local film artists, will transform its dining area into an intimate performance space for four nights in November. Director Zoë de Ocampo shares their excitement about the space; cafe fixtures double as set pieces, creating a shared energy between the actors and the audience. "The performance is as much theirs as it is ours." 
When asked what plans Mad Child Productions has in the future, de Ocampo shares that "We're taking a big step and developing a new piece to be staged in 2024. We can't reveal much right now, but we want to give the process some breathing room and see where it goes."
Aside from that, they've revealed plans to continue staged readings with artists who want an avenue for their imagination to run wild: "This is just the start. We want to work with what we already have — Peter Brook says 'I can take any empty space and call it a bare stage'. One of Kudegra's biggest challenges is working in a non-traditional theater environment — right now, we're not blessed with a tech booth or a backstage, and we won't have an elevated stage area, but the excitement and collaboration is there — ready to work with the empty space."
Ang Kudegra ng Dalawang Bakla will be staged in Gener Cafe, Kamuning, Quezon City on November 16, 18, 24, and 26. Shows are at 8:00 PM and will run for approximately one hour. Tickets are priced at 500 each and include a 250-peso consumable voucher for any food and beverage in Gener cafe purchased on the show date itself. Audiences are welcome to stay and mingle until the Cafe closes at 2:00 AM.
To purchase tickets, visit bit.ly/KDBTicketingForm. For any questions or inquiries, contact Nicole Chua at 0906 266 2563 or via email at kdb.production2023@gmail.com. 
Comments