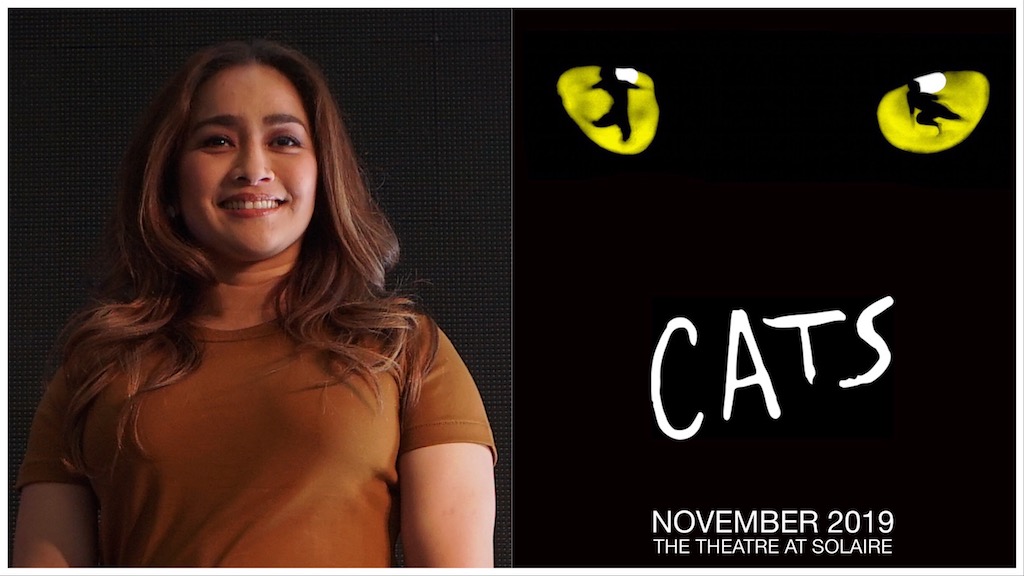 FIRST LOOK: Joanna Ampil Sings "Memory" from Cats
The international touring production of Andrew Lloyd Webber's "Cats" is set to open on November 6 at The Theatre at Solaire, featuring Joanna Ampil as Grizabella, together with an international cast.
The musical first opened in the West End in 1981, and on Broadway in 1982, winning 2 Olivier Awards including Best Musical, and 7 Tony Awards including Best Musical. 
"When it opened in the 80's, it was revolutionary in its time," says Ampil. "Of course, you have the geniuses of Andrew Lloyd Webber, Gillian Lynne, who choreographed the show, and Trevor Nunn, who directed it. Having that collaboration is the perfect formula."
"Also, 'Cats' is timeless. It appeals to so many people of all ages. That's why it's still so popular nowadays."
Ampil has performed the role of Grizabella during the UK and European Tour from 2013-2014, as well as the World Tour from 2017-2018. This will be her first time to perform the role right here in Manila.
"We've performed in China and Hong Kong, and it was very, very well received there. I think it's [the show's] second time to go back again to China this year. I've always wanted to bring 'Cats' to Manila, and finally we have the chance. I'm really excited. I'm nervous also, but I'm more excited."
She shares how she gravitated towards Grizabella right away when she first saw the musical at 17. "When I watched it, I immediately loved the character of Grizabella. I could relate to her. I don't know why, but ever since then, I had my eye on the part. But I was too young at that time, so I had to wait a few years after that." 
"I think it's because a lot of people can relate to the character of Grizabella, the downtrodden, aging character," she adds. "So even as humans, we can relate to that. Even if she's playing a cat, a lot of us can relate to her story. So it's an absolute honor to play her again."
Why should audiences see it? "It's a classic. It's one of those shows, one of the pioneers of its time– the Golden Age, alongside 'Les Mis' and 'The Phantom of the Opera.' It's something that you need to see."
"It's mesmerizing. I'm still amazed by the music. It still gets me, even if I've done it for so long."
Before "Cats" officially opens, Ampil is also set to perform as Mary Magdalene in Tokyo Theatre Orb's "Jesus Christ Superstar in Concert" this October 11-14, alongside Ramin Karimloo as Judas Iscariot, Telly Leung as Peter, and Declan Bennett as Jesus Christ. Ampil first performed the role in the 1996 London revival of "Jesus Christ Superstar". 
"Cats" will run from November 6-December 1 at The Theatre at Solaire.
You can watch Joanna Ampil singing an excerpt from "Memory" in the video below.
You can buy tickets HERE. 
Comments