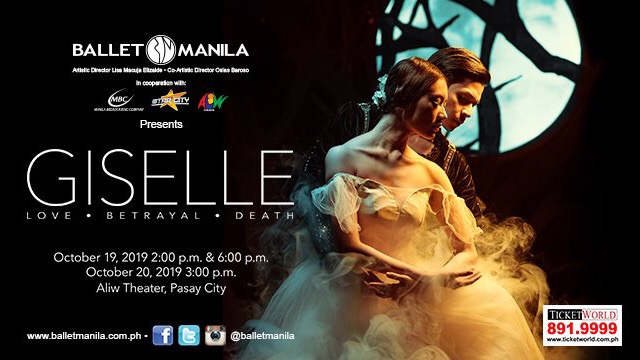 Star City Fire Affects Ballet Manila's "Giselle"
After a devastating fire hit Star City last October 2, where 80% of the amusement park was affected, Ballet Manila has been forced to make changes in its performance schedule.
According to Ballet Manila, both the Aliw Theater and the Star Theater, which has been home to the company for the past 20 years, was damaged by the fire. "Star Theater is no more; Aliw Theater has sustained damage."
The company's upcoming performance of "Giselle", which has been scheduled for October 19-20 at the Aliw Theater, has been moved to October 17, 8pm at the CCP Main Theater. Tickets purchased for the originally scheduled shows will be honored on the new date. Buyers who are unable to attend have the option to get a refund.
Artistic Director Lisa Macuja-Elizalde recounts how her husband and Star City owner, Fred Elizalde, gave her both theaters almost two decades ago.
The Pasay City Commandm Control, Communication, and Information Center shared some images from the devastation.
Comments