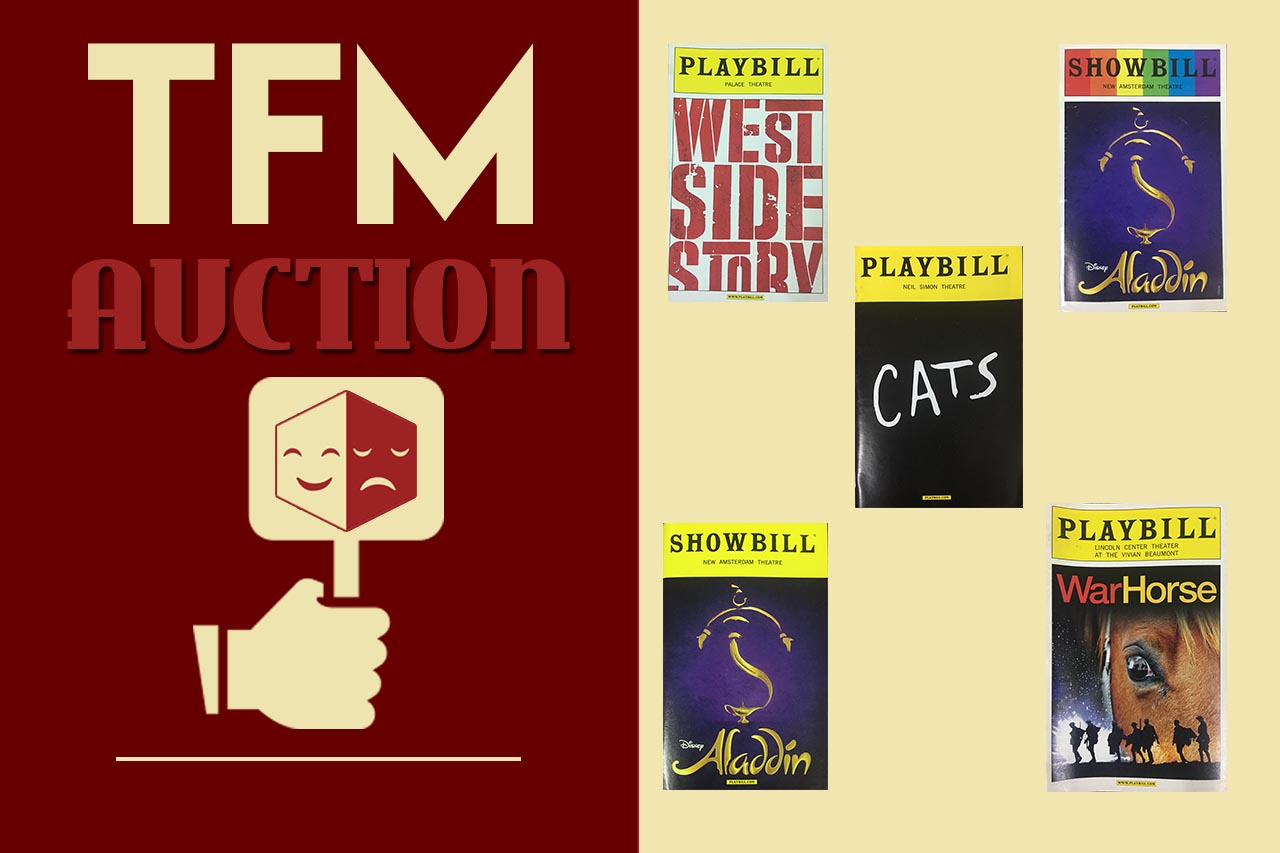 #TFMAuction: Staged and Screened
Are you a movie buff as well as a theater fan? Add these playbills of shows-turned-films (and vice-versa) to your collection!
We will be holding the auctions over our Instagram (@theaterfansmnl) account starting tomorrow, May 22. The playbills will begin with an initial bid of P500. We will be auctioning off 5 playbills in total from May 22-26, 1 playbill per day. Each auction will run for 9 hours, launching at 12 noon and ending at 9pm of the same day. You can find the schedules below:
1. May 22- Aladdin with Telly Leung, Major Attaway, Courtney Reed, Jonathan Freeman
2. May 23- War Horse with OBC
3. May 24- Cats with Leona Lewis
4. May 25- West Side Story with Matt Cavenaugh, Josefina Scaglione
5. May 26- Aladdin with OBC
All proceeds will go towards funding TFM operations.
Before bidding, please read our Terms and conditions:
1. Bid by stating the price you are willing to pay in the comments. Initial bid will begin at P500.
2. Bids should be in increments of 50 pesos or higher (e.g. 1050, 1200, 1550).
3. Bids after 8:59:59pm will no longer be counted. We will notify the highest bidder through a comment under their winning bid. Payment and other logistical concerns will be discussed with the winner through private messaging.
4. The highest bidder must make the donation within three (3) business days. If we do not receive the confirmation over the stated time, we will be contacting the next highest bidder.
5. Shipping costs are not yet included. (P55 for Metro Manila and P180 for provincial)
Comments