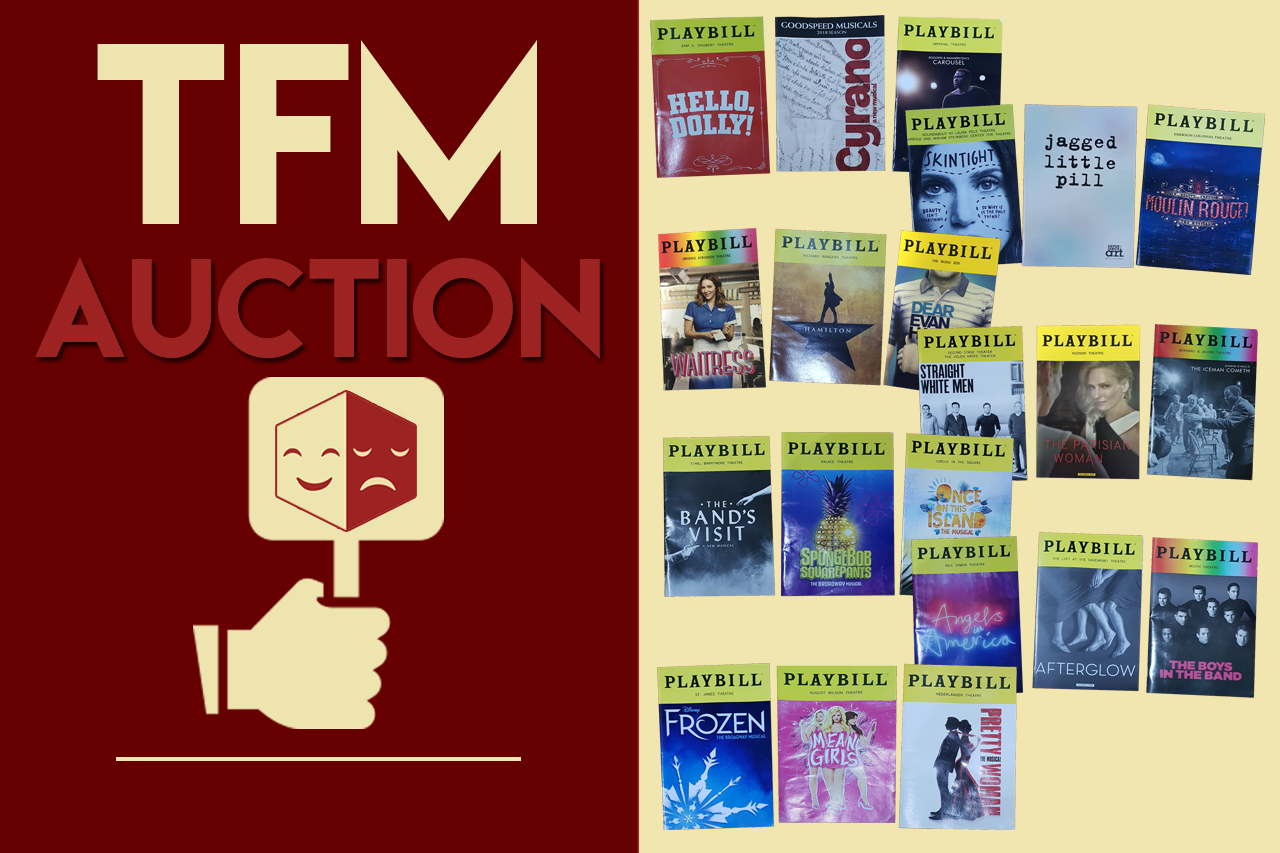 #TFMAuction: Pick your bundle!
Greetings theater fans! This month, we're holding a special auction with playbills packaged into 3-in-1 bundles!
You can join our auction by heading over to our Instagram (@theaterfansmnl) account. The bundled playbills will begin with an initial bid of P1000 per bundle. We will be auctioning off all 7 bundles beginning tomorrow, September 19, 12nn until September 21, 9pm.
These are bundled playbills:
Off-Broadway Bundle
• Jagged Little Pill
• Moulin Rouge
• Skintight
Blockbuster Bundle
• Waitress
• Hamilton
• Dear Evan Hansen
Hollywood Stars Bundle
• Straight White Men (starring Armie Hammer, etc.)
• The Parisian Woman (starring Uma Thurman, etc.)
• The Iceman Cometh (starring Denzel Washington, etc.)
Award-winning Bundle
• Spongebob Squarepants the Musical
• The Band's Visit
• Once on this Island
Revivals and Upcoming Musicals Bundle
• Carousel
• Hello, Dolly!
• Cyrano: A New Musical
LGBTQ-Themed Shows Bundle
• Afterglow
• Angels in America
• The Boys in the Band
Fresh New Musicals Bundle
• Mean Girls
• Pretty Woman
• Frozen
All proceeds will go towards funding TFM operations.
Important notes:
Before bidding, please read our Terms and conditions:
a. Bid by stating the price you are willing to pay in the comments. Initial bid will begin at P1000.
b. Bids should be in increments of 50 pesos minimum (can be higher).
c. Bids after 8:59:59pm will no longer be counted. We will notify the highest bidder through a comment under their winning bid. Payment and other logistical concerns will be discussed with the winner through private messaging.
d. The highest bidder must make the donation within three (3) business days. If we do not receive the confirmation over the stated time, we will be contacting the next highest bidder.
2. Shipping costs are not yet included. (P40/bundle for Metro Manila and P150/bundle for provincial)
Comments