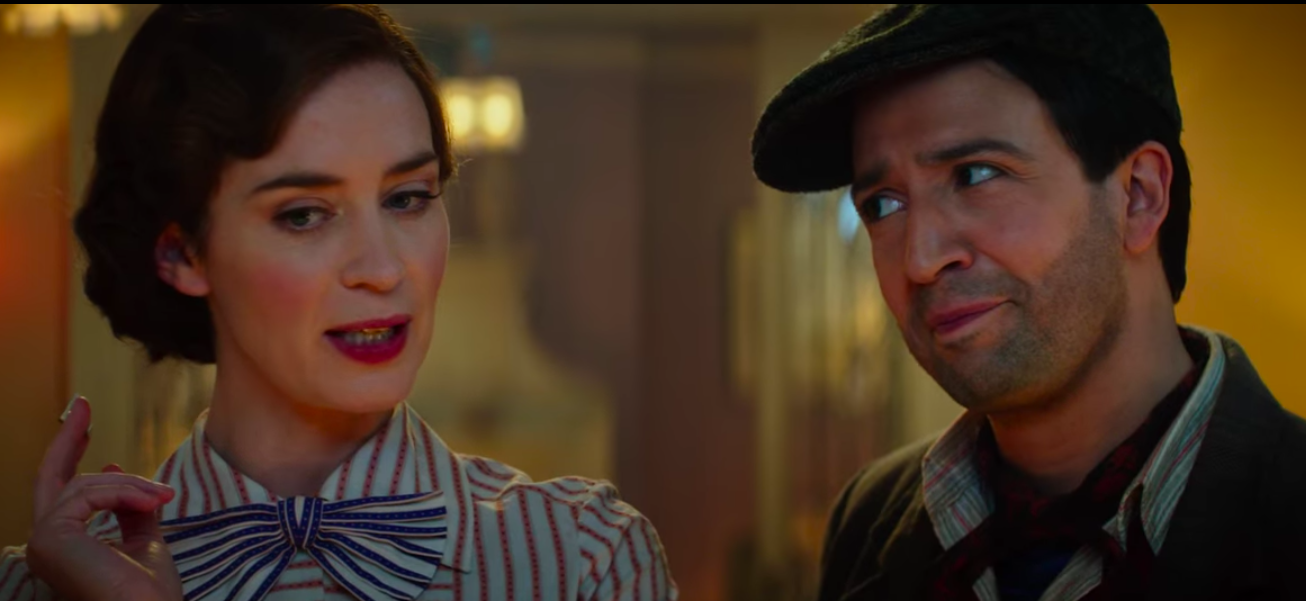 WATCH: Emily Blunt, Lin-Manuel Miranda in New 'Mary Poppins Returns' Trailer!
She returns in three months!
The trailer begins with Jane and Michael Banks, played by Emily Mortimer and Ben Whishaw, reminiscing about flying their kites.
In the next scene, we meet a new character named Jack, played by Hamilton's creator and original star Lin-Manuel Miranda. He is busy flying a kite with one of Michael's sons until Mary Poppins, played by Emily Blunt, floats down from the sky. She comes back into the Banks' lives after Michael suffers the devastating loss of his wife.
Reminiscent of the original film, the characters are again seen going inside colorful, animated worlds where they're sure to run into crazy adventures. We also hear a little bit of Blunt's beautiful singing voice.
In the trailer, we also see Meryl Streep, Angela Lansbury, Julie Walters, Colin Firth, and original co-star to Julie Andrews, Dick Van Dyke. The film will be released in cinemas around the US on December 19. Rob Marshall directs the film.
You can watch the official trailer below!
Comments