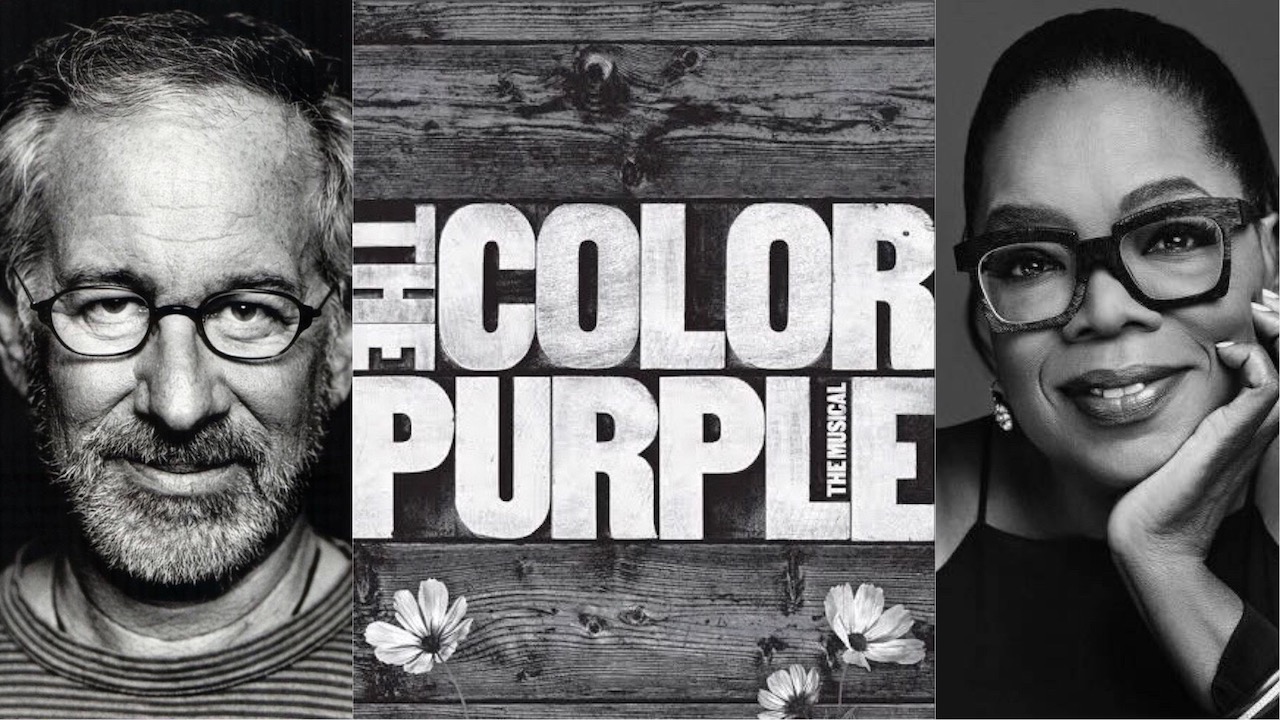 Spielberg, Oprah Team Up for 'The Color Purple' Movie Musical
According to The Hollywood Reporter, Steven Spielberg and Oprah Winfrey are teaming up to develop a movie adaptation of the Tony Award-winning musical 'The Color Purple.'
'The Color Purple' started as a 1982 epistolary novel by Alice Walker, where it won the Pulitzer Prize for Fiction in 1983. It was was adapted into a film in 1985, directed by Spielberg and starring Whoopi Goldberg as Celie and Winfrey as Sofia. It had 11 Academy Award nominations, including Best Picture, Best Actress in a Leading Role for Goldberg, and Best Actress in a Supporting Role for Winfrey.
In December 2005, a musical adaptation produced by Winfrey, Scott Sanders, Quincy Jones, and Harvey Weinstein opened on Broadway. It was nominated for 11 Tony Awards in 2006, including Best Musical. It returned to Broadway in 2015 starring Cynthia Erivo as Celie, winning Best Revival of a Musical and Best Leading Actress in a Musical for Erivo.
THR reports that Winfrey, Quincy Jones and Scott Sanders will return to produce the movie musical. Spielberg is also back to join the group as a producer.
Casting and other members of the creative team have yet to be announced.
'The Color Purple' follows the story of Celie, a black woman who grows up in intense poverty and abuse in the American South during the early 20th century. She is changed when she finds her self-worth through the help of two strong female companions.
Comments