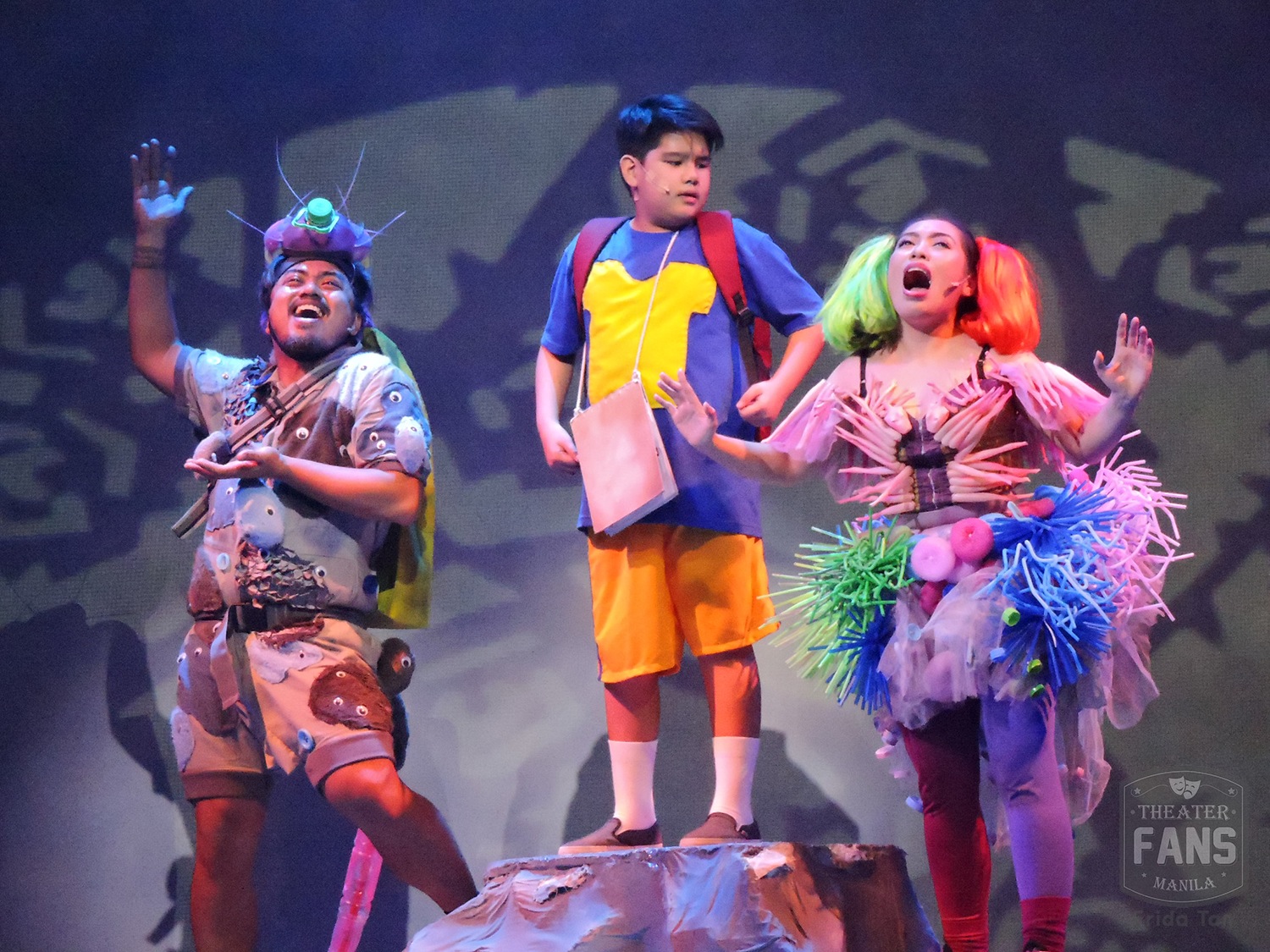 PETA's 'Tagu-taguan' Returns this November with New Leads
Written by J-mee Katanyag and directed by Dudz Teraña, PETA re-stages the original children's musical "Tagu-taguan, Nasaan Ang Buwan?" this November as part of the company's 51st Theater Season, "Stage of The Nation". 
"Tagu-taguan" is about the forgotten land of Saysay Lupalop, a world of stories that had limitless possibilities. With the curse of the evil Papaw Halimaw, the magical realm becomes Dilim-Dilim Land, an arid and hopeless place full of fear and restrictions. It is now up to Popoy, the young descendant of Lola Basyang, to save the world of stories with the use of his shining heart. Initially unaware of this, his Lola Luna helps him rediscover this forgotten world through the help of some unlikely friends.
The musical is inspired by PETA's vast collection of children's productions. Katanyag has borrowed characters from PETA's previous children's stories, like Pepe and Pepito from "Batang Rizal" (which Teraña also directed for the company), Prinsesa Mina from "Ang Tiririt ng Adarna", Little Match Girl from "Hans Christian Andersen Must Be Filipino", Ngo from "Ngo ang Dagang Patay", and Ismail and Isabel from "Ismail at Isabel", and brought them to life for both children and adults to enjoy. Teraña says that "Tagu-taguan" is a way to celebrate all of PETA's children's classics for the past 50 years.
Katanyag uses the power of storytelling to transcend age. Although many outgrow children's stories, Katanyag says that they help us understand and brave the world. "The play is a reminder to children to not forget the magic within them. It is a weapon they can use against the monsters of everyday life," says Katanyag. "We as adults also have the responsibility to take care of the magic within our children, students, nieces and nephews, and most importantly, within ourselves. May we always believe that we have the power to create change no matter how old we are."
After running at the PETA Theater Center and at Star City in 2017, "Tagu-taguan" went on to be staged in Adamson, Miriam College, Assumption Antipolo, Rizal Technological University, Philippine Heart Center, Inner Wheel Club of the Philippines, Christ the King Parañaque, and in the provinces of Nueva Ecija and Isabela, with a total of 33 shows that reached around 32,000 audiences.
This 2018, the new run will feature two new Popoy's: Andrew Figueroa and Bourne Luna, who will alternate with original Popoy's Omar Uddin and Albert Silos. Returning cast members include Marichu Belarmino, Upeng Galang-Fernandez, Joann Co, John Moran, Vien Alen King, Eric Dela Cruz, Roi Calilong, Joan Bugcat, Gab Pangilinan, Angelo Lantaco, Raven Relavo, Julia Enriquez, Yeyin Dela Cruz-Moran, Teetin Villanueva, Lemuel Silvestre, Gerhard Krysstopher, Vic Robinson and Norbs Portales. They will be joined by new cast members Gold Villar-Lim, Ian Segarra, and Joseph Madriaga.
The musical also features a young set of artistic collaborators. Under the direction and choreography of Dudz Teraña with Associate Director Ian Segarra, the creative team includes Jeff Hernandez, Composer and Musical Director; Charles Yee, Set Designer; Leeroy New, Costume Designer; Loren Rivera, Lighting Deigner; and Sig Pecho, Shadow and Video Design.
"Tagu-taguan, Nasaan Ang Buwan?" will run at the PETA Theater Center, No. 5 Eymard Drive, Brgy. Kristong Hari, New Manila, Quezon City from November 14 to 29, 2018 (Wednesdays to Fridays, 10:00 AM and 3:00 PM). "Tagu-taguan, Nasaan Ang Buwan?" is also available for touring. For inquiries and ticket reservations, contact PETA Marketing and Public Relations Office at Tel. No. 725-6244 or 0916-610-3648.
Comments