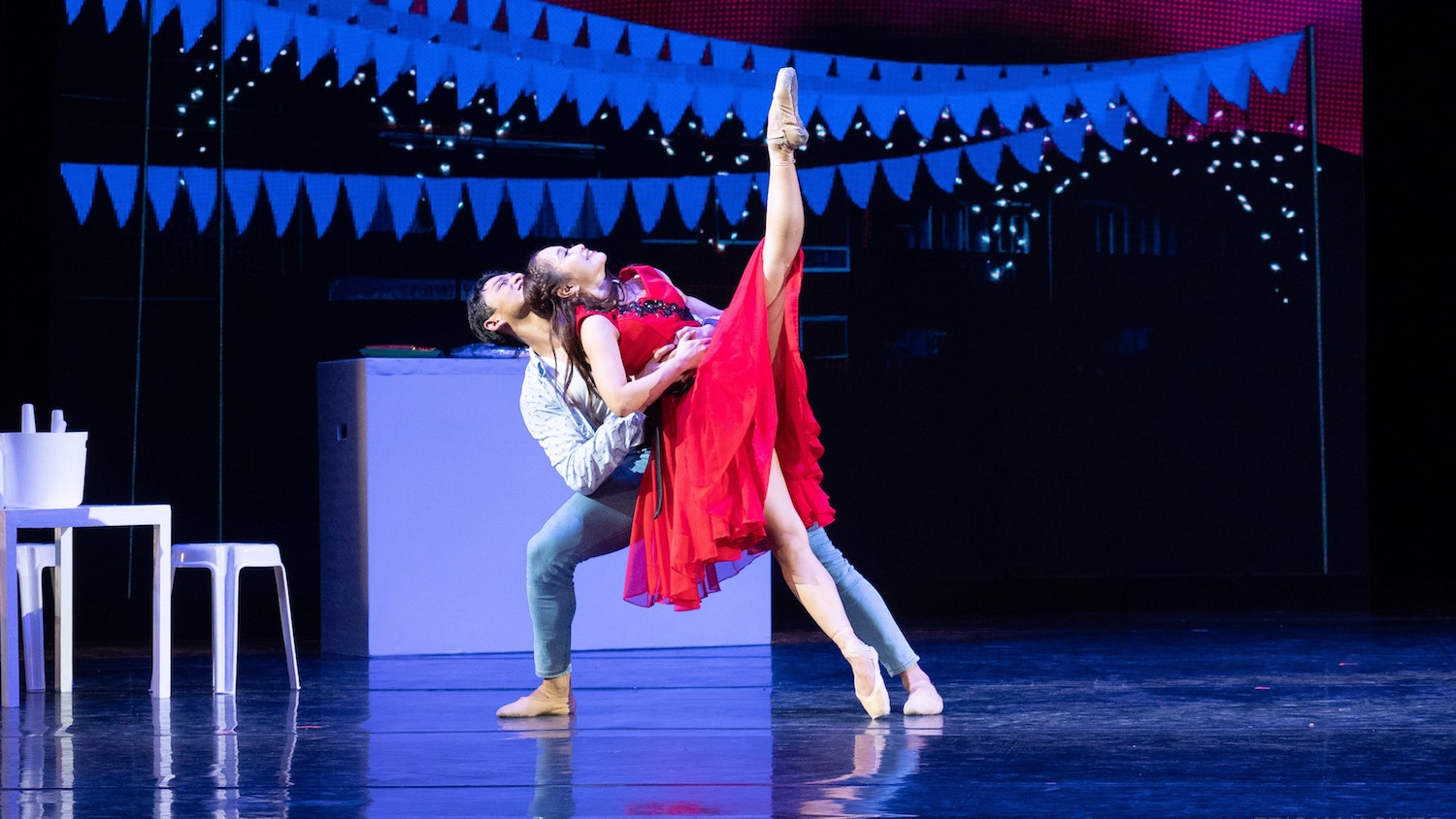 'Romeo and Juliet' by Ballet Manila to be Staged in Ateneo this September
Ballet Manila's production of Martin Lawrance's Romeo and Juliet is set to be staged at the Hyundai Hall, Areté of Ateneo de Manila University for a limited run this September.
The ballet recently ran on February 18-19 at the Aliw Theater, starring Principal Dancers Joshua Enciso as Romeo and Pearl Dames as Juliet. It is a modern and Filipino adaptation of Romeo & Juliet, where the feuding families are referred to as the Kapuletos and the Montanas, and the dancers are dressed in contemporary attire, such as maong and T-shirts. Lawrance has also fused different genres, incorporating OPM music and Sergei Prokofiev's score, as well as elements from Baz Luhrmann's 1996 Hollywood movie and Broadway's West Side Story.
This production marks the beginning of Ballet Manila's new partnership with Areté, which was officially announced at the Hyundai Hall on August 30. This partnership will enable both institutions to co-produce a series of shows to be held in this venue. With this collaboration, more Filipinos, especially those from Quezon City and nearby areas, will have an alternative venue to watch Ballet Manila shows, in addition to its home at the Aliw Theater.
"Ballet Manila's partnership with Ateneo's Areté came at a very opportune time," shared Lisa Macuja Elizalde, Ballet Manila's artistic director and chief executive officer. "Fresh from concluding our 25th performance season, we're looking to sustain the momentum by co-producing more shows that will reach a broader audience base. Bringing ballet to the people and more people to the ballet has always been Ballet Manila's mission and vision." 
For Areté's artistic director Dr. Ricardo Abad, the partnership with Ballet Manila is one that he hopes will help create interest in the performance arts among more Filipinos. "I've been dreaming of a partnership like this for Areté and I was thrilled to know that Lisa had a similar vision for Ballet Manila. This partnership will strengthen our creative and social missions as we strive to reach out to diverse publics and communities. Join us in this effort."
The show will run on September 16, 3pm and 8pm and September 17, 5pm at the Hyundai Hall, Areté in Ateneo de Manila University. Tickets are available through Ticketworld.
Areté and Ballet Manila have also hinted at its plans for 2024, which include a collaboration with the Lisa Macuja School of Ballet and providing various immersive learning opportunities in dance, among others.  
Comments