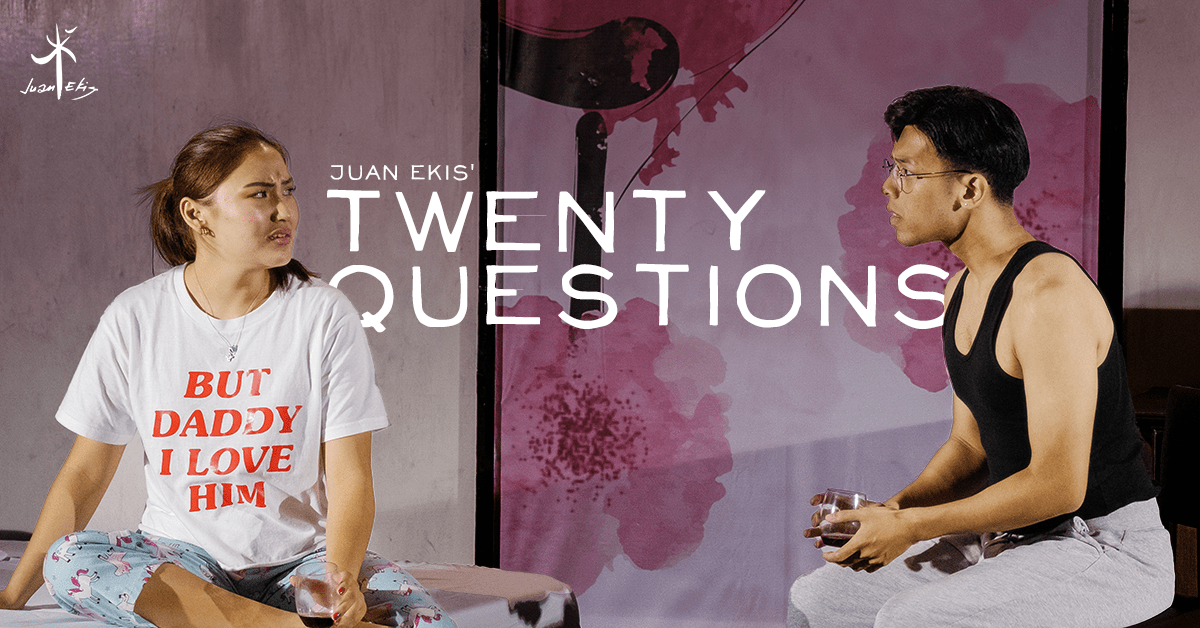 'Twenty Questions' by Theatre Titas Set to Rerun this November
After a sold out run last May, Theatre Titas is bringing back Juan Ekis' Twenty Questions for a limited two weekend run this November.
Written in 2003, the one-act play finds college friends Jigs and Yumi locked in a hotel room for 24 hours as part of an annual barkada tradition. To pass the time, they partake in a game of twenty questions, which forces them to open up to each other and talk about their views on love, life, and sex.
Having been staged numerous times over the last twenty years, Twenty Questions director Cheese Mendez shares that this specific iteration is geared towards the younger generation, in the hopes of getting them to the theater. With the blessing of the playwright himself, Mendez says that this new interpretation explores how the ideas about relationships written two decades ago might resonate with a younger audience with a more modern point of view.
"Twenty Questions obviously now has a life of its own. Sometimes when I watch Twenty Questions I ask myself, 'Did I really write this?' And it being sold out during the last run shows how it is still relevant to today's youth. In an era when falling in love has become a myth, we still need plays that remind us it is real. I thank Cheese and the Titas for telling this story again in a way that resonates to today's generation." Juan Ekis writes.
Twenty Questions stars Diego Aranda as Jigs, and Isabelle Prado as Yumi.
The 20th Anniversary production of Juan Ekis' Twenty Questions will run at 8pm on Friday to Sunday from November 10-19, 2023, with 3pm matinées on Sundays, at Mirror Studio Theatre in Brgy Poblacion, Makati.
Twenty Questions is in partnership with Three Hens Wine, ViARE, and Atomm Studios. Tickets can be purchased for P600 each at Ticket2Me.
Comments