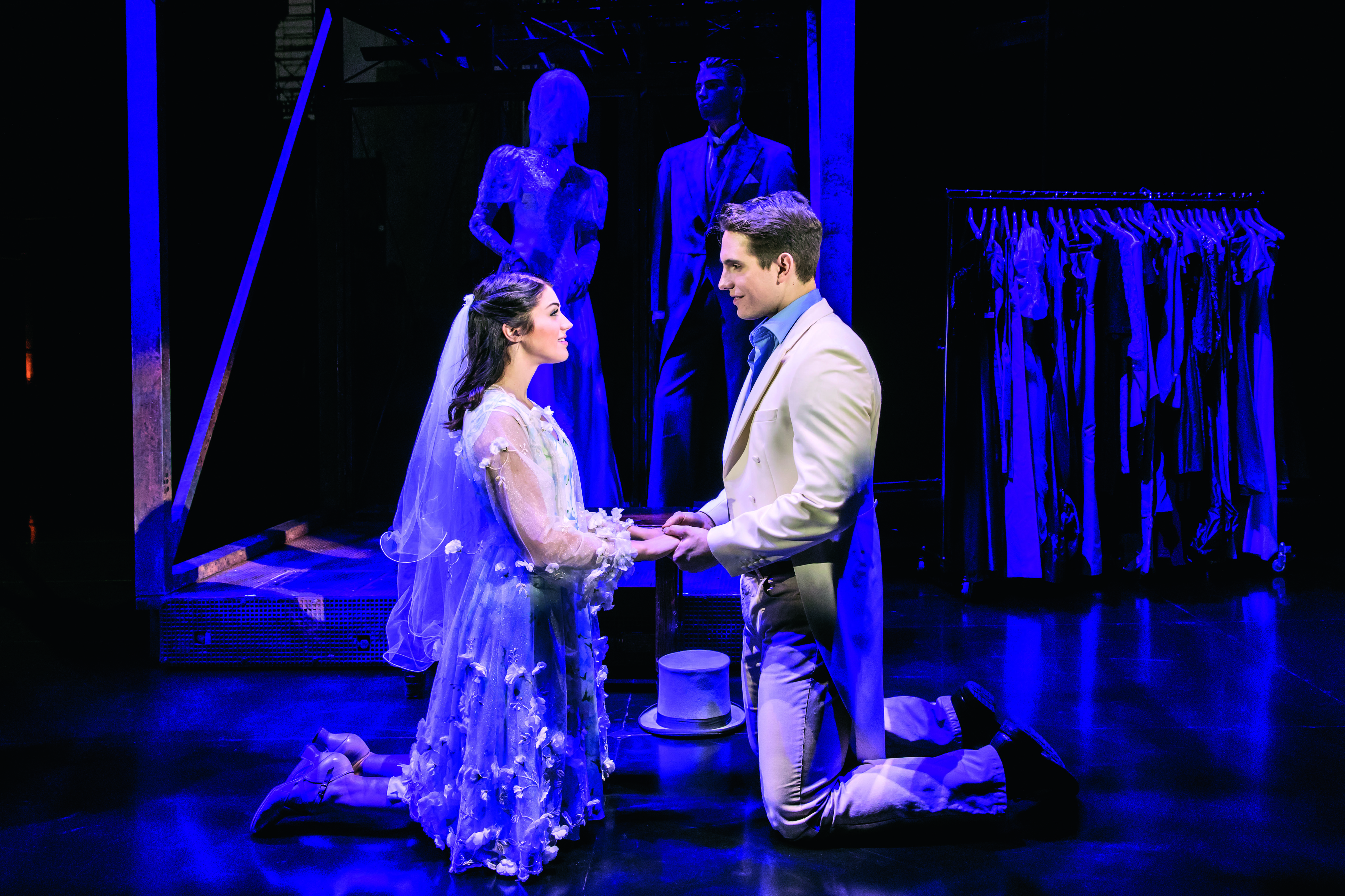 REVIEW: "West Side Story" is nothing new, but deeply relevant
This show could not have chosen a better time to tour the world. A cautionary tale of racism and intolerance, "West Side Story" is given new relevance despite having been around for six decades. It's the theme that keeps Arthur Laurents's book from being irretrievably dated, but then what does that say about the state of the world that the same things this show was preaching about still holds true to this day?
"West Side Story" is Romeo and Juliet. Instead of 16th century Verona, it's two teenage gangs, both alike in temperament, in New York where we lay our scene. The Jets descend from Irish immigrants, while the Sharks are Puerto Rican. On the outset, they're fighting over a piece of the street. More importantly, however, they're acting on their respective culture's prejudices.
At the heart of the conflict is a love story. Two teenagers motivated by their urges, are thrust into an intense love affair exacerbated by their youth and the hatred around them. The musical departs from its source material in a few important ways, but not enough to inject any new life to an old love story. Indeed, "West Side Story" speeds up the timeline. Where the original desperate romantics had four days to their tragic love story, Tony and Maria had little over 24 hours.
The audience during the Manila Gala, for the most part, didn't buy into the absurdity of the show's Romeo and Juliet premise, tittering in moments that ought to have been the show's dramatic climax. Perhaps audiences of the 21st century have seen far too many iterations of this story for the plot to have any kind of impact (even one with Stephen Sondheim songs and Leonard Bernstein's music), but the staging itself did feel superficial, despite its very serious scenes.
Aside from two teens falling in love at first sight, the musical was nearly blasé about teenagers having knife fights and murdering each other. There's even a depiction of sexual assault that was somehow both too explicit and dangerously casual at the same time.
The show makes use of Jerome Robbins's original choreography, and primarily excelled at what it was being billed as: a dance musical. The entire company of 32 cast members were all superb dancers. Scenes that involved action—whether violent, fantastical, or romantic—were all depicted through dance.
While dance-as-fight scenes didn't lend much urgency to situations, some of the more romantic numbers (such as the delicate little dance during Tony and Maria's iconic first meeting) beautifully conveyed the tone of their scenes. Other noteworthy dance numbers were the classic "America" and the Jets' dancing "Cool".
Kevin Hack, playing Tony, is built like a leading man and has the stage presence of one. His rendition of "Maria" is an early highlight. Jenna Burns as Maria has the range to sing her character's high notes. Some of her acting choices dips a bit into the cartoonish side, including the Puerto Rican accent she was affecting. Keely Beirne had a natural vivacity as Anita, and ably performed the many emotions and arcs her character goes through. The chemistry between her and Waldemar Quinones-Villanueva as Bernardo leaves much to be desired. It was hard to understand his dialogues at times as well. However, Quinones-Villanueva and his rival, Riff, played by Lance Hayes are excellent dancers and moments where they go head-to-head are some of the show's most enjoyable scenes.
This touring production of "West Side Story" could have been a pointed commentary in light of the rise of global racism. Instead, it came off as simply a showcase of a classic musical. While it fails to move (this writer, at least), it succeeds as a faithful adaptation of its original material.
Still, for theater fans, it's one to tick off the bucket list— if only just.
Comments