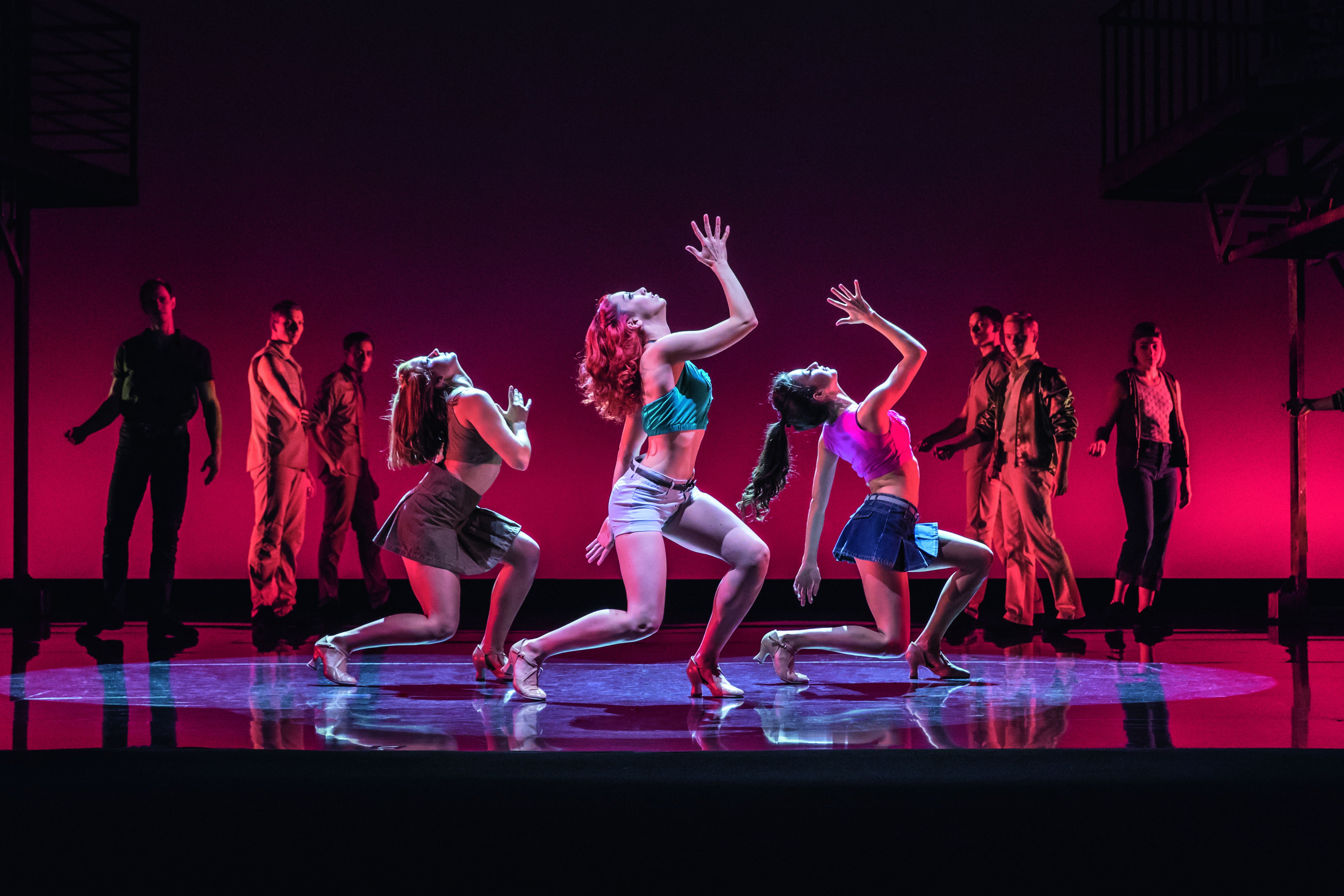 SNEAK PEEK: West Side Story Cast Performs 'Maria', 'Tonight', 'America', 'Cool'
At the media call last August 11, the international touring cast of West Side Story, led by Kevin Hack (Tony), Jenna Burns (Maria), Keely Beirne (Anita), and Lance Hayes (Riff), and the company of West Side Story, performed four of the shows most popular numbers– 'Maria', 'Tonight', 'America', and 'Cool'.
West Side Story is inspired by Shakespeare's tumultuous love story Romeo and Juliet, and is set amidst the vicious rivalry of teenage gangs in 1950s New York. In a sweltering New York summer, the boys from the Upper West Side neighborhood are on the prowl. Ready to explode at any moment they dance with their girls, the air vibrating with the rhythms of mambo, rock 'n' roll and jazz. They belong to two enemy street gangs ruling the immigrant quarter – the Jets and the Sharks – and a clash is imminent. The Jets, sons of previous immigrants to America, are fighting the new arrivals from Puerto Rico, the Sharks, for domination of the streets in the area. Among them, Tony, a Jet, and Maria, sister to the leader of the Sharks, fall in love.
The action takes place over no more than a few hours of two consecutive days and portrays a love story, action thriller and social study all at the same time. West Side Story tells the tale of a love between two young people whose happiness is destroyed by the hate of two enemy camps in New York City's urban jungle.
Boasting of a young all-American cast, many of whom come direct from Broadway, West Side Story will be playing for a strictly limited 3-week season and will close on August 27. You can buy tickets HERE.
You can watch the video excerpts below.
Kevin Hack (Tony) performs 'Maria.'
Kevin Hack (Tony) and Jenna Burns (Maria) sing 'Tonight.'
Keely Beirne (Anita) and the company of West Side Story perform the dance-intensive number, 'America.'
Lance Hayes (Riff) and the company of West Side Story perform the rousing number, 'Cool.'
Comments