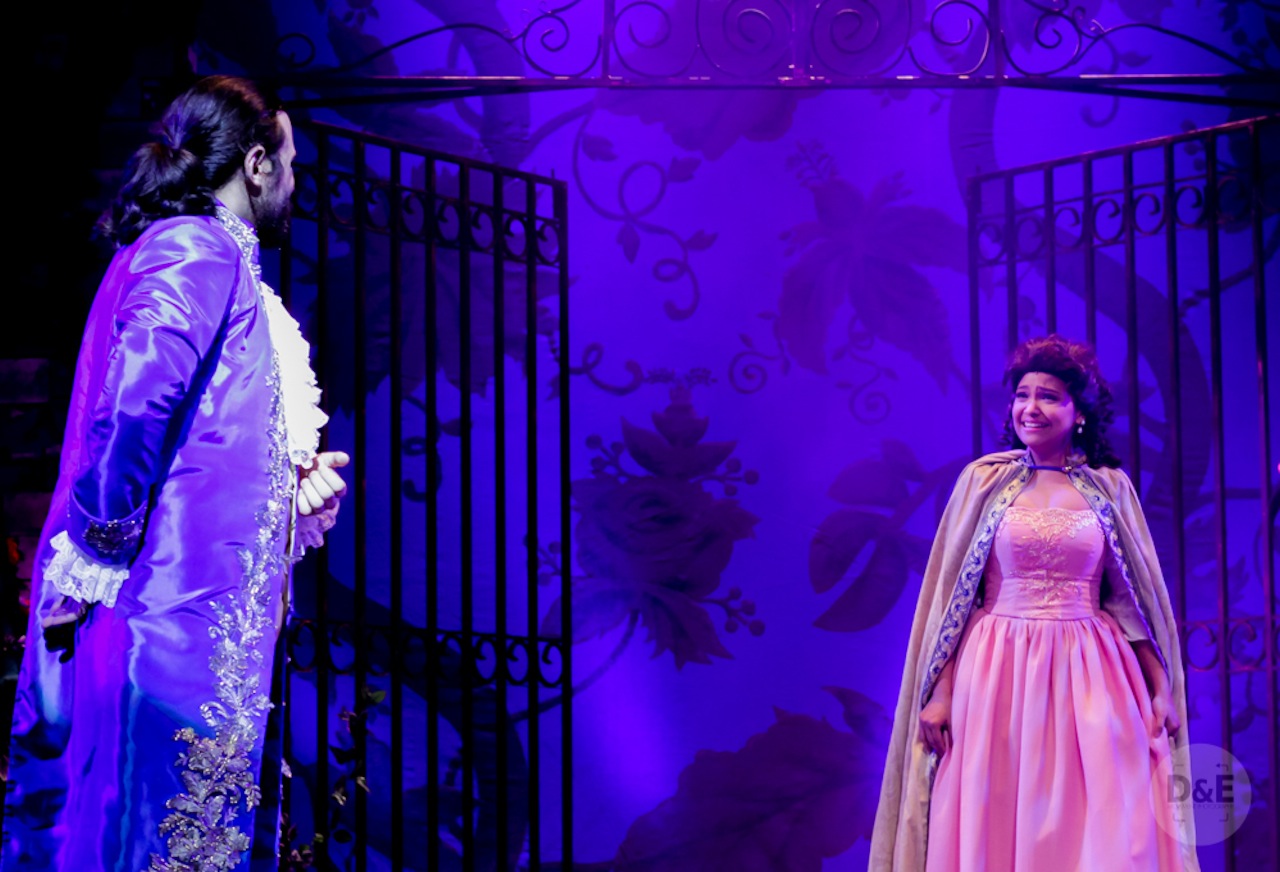 REVIEW: Beauty shines through in "Beauty and the Beast"
The definition of beauty is getting shorter, forcing people to submit to unrealistic standards. Children, too, feel the pressure, imbibing what the media deems to be beautiful. Repertory Philippines' Theater for Young Audiences (RTYA) begs to differ with their restaging of Ahearn's and Del Valle's Beauty and the Beast, a musical retelling of the 1740 French novel.
Last staged by RTYA in 2003, the musical has timeless charm perfect for children and adults alike. This Joy Virata-helmed production is thoroughly delightful with its lovely (and sometimes hilarious) music by Michael Valenti and lyrics by Elsa Rael. Though not as engaging for older audiences, it was kept captivating for children throughout, and packed with moral lessons for its young audience.
The tale begins with a loving businessman who sought shelter in a castle from a storm. Having promised her youngest daughter Beauty to bring home a rose, he decides to pick one from the castle's garden. What he did infuriates the garden's owner, a lone Beast who lived in the castle. The Beast demands the father to send Beauty to the castle as punishment for stealing the enchanted rose. Beauty agrees to go the castle to live with the Beast in exchange for her father's freedom. Unbeknownst to Beauty, her captor is under a magical spell which can be broken only by the power of true love.
Audiences will note that this isn't the more famous Disney version of the tale. Fortunately, that fact doesn't make this version any less entertaining.
Beauty (Cara Barredo)–not Belle–has two comedic sisters, Fifi (Maya Encila) and Mimi (Ayam Eckstein). In their musical numbers, Encila's and Eckstein's riotous characterization as a materially-obsessed duo is very evident, a stark contrast from their endearing sister.
Hans Eckstein and Steven Hotchkiss also star as Pierre and Jacques, suitors of Fifi and Mimi, who are just as 'comical' as they are. However, their portrayals are too made-for-laughs, too atypically feminine (which were supposedly hilarious). Since it is primarily a children's show, the characters are typically one-dimensional, more easily digestible for kids. Arnel Carrion as Beauty's father, on the other hand, is one of the more nuanced characters from the ensemble.
The star of the show is, without a doubt, Cara Barredo. She was thoroughly enchanting with her crystal-clear voice—a definite scene-stealer in every number she's in. Her portrayal was sincere and heartfelt, joyous at her core which visibly emanated from her every scene. George Schulze as Beast captured the impulsive nature of his character, cursed in every sense of the word. He was as clueless in love as he was hideous.
The rest of the ensemble—playing roses, candelabras, chairs, tables, and portraits—completed the magical production. Beautiful costumes by Bonsai Cielo, set against the simple yet stunning set design by Joey Mendoza, further elevated the entire show. John Batalla's lighting design brought more life to the production, playing with geometric colored lights very apt for the musical; some scenes even utilized shadowplay.
Virata's direction was fitting for such a production, simple enough to be understood by its audience yet fascinating enough not to dull after the first act. In fact, to maintain attention, the fourth wall was broken in two instances—one, during a number by Mimi, Fifi, and their suitors, and two, during a song by Beauty in the second act, where she asked for audience participation.
RTYA's Beauty and the Beast is indisputably charming. There may be some unmemorable songs here and there, but it still is everything a children's musical should be—engaging and downright enjoyable. With all the valuable moral lessons at its core, its beauty ultimately shines through.
Comments