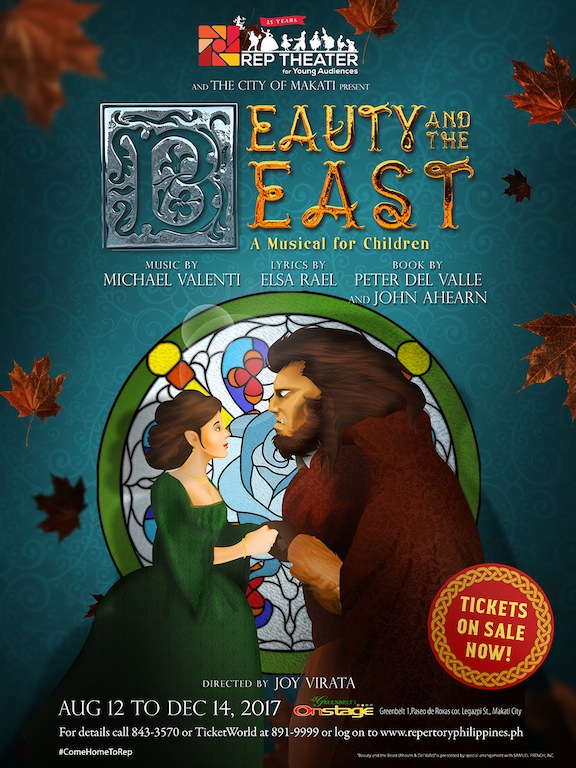 REP Theater for Young Audiences Stages Beauty and the Beast
Premier theater company REP is bringing audiences of all ages the chance to catch a retelling of timeless fairytale Beauty and the Beast from August 12 to December 14 at Onstage, Greenbelt 1.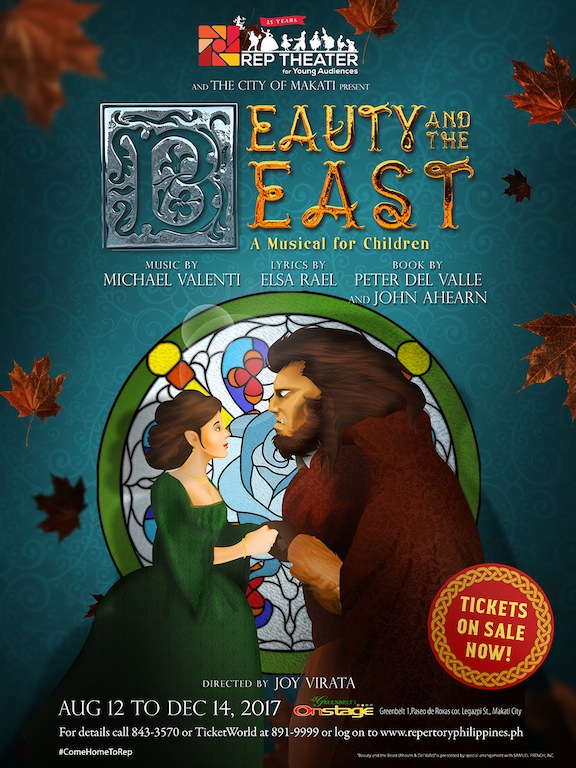 REP's staging of Beauty and the Beast is this year's production of the REP Theater for Young Audiences, which is celebrating its 25th anniversary. Cara Barredo, Alana Vincente, Jill Ita-as, and Maya Encila are set to play Beauty, while Arnel Carrion, Jos Jalbuena, Hans Eckstein , and George Schulze will be portraying the Beast.
Follow the enthralling tale of a loving father who wanders into an enchanted garden as he takes shelter from a storm. Having promised Beauty, the youngest of his three daughters, that he would bring her home a rose, he decides to pick one, unknowingly angering the Beast who owns the garden. As punishment, the Beast demands that Beauty live with him in his castle in exchange for her father's freedom. Little does Beauty know that her captor is under a spell that can only be broken by true love.
Don't miss this spellbinding show directed by REP's Artistic Director and founder of REP Theater for Young Audiences Joy Virata, with book written by Peter de Valle and John Ahearn, music by Michael Valenti, and lyrics by Elsa Rael.
Seats are sure to go fast, so book yours right away! You can buy tickets HERE.
For more information about what's happening in the Manila theater scene, please view our Theater Calendar.
Comments