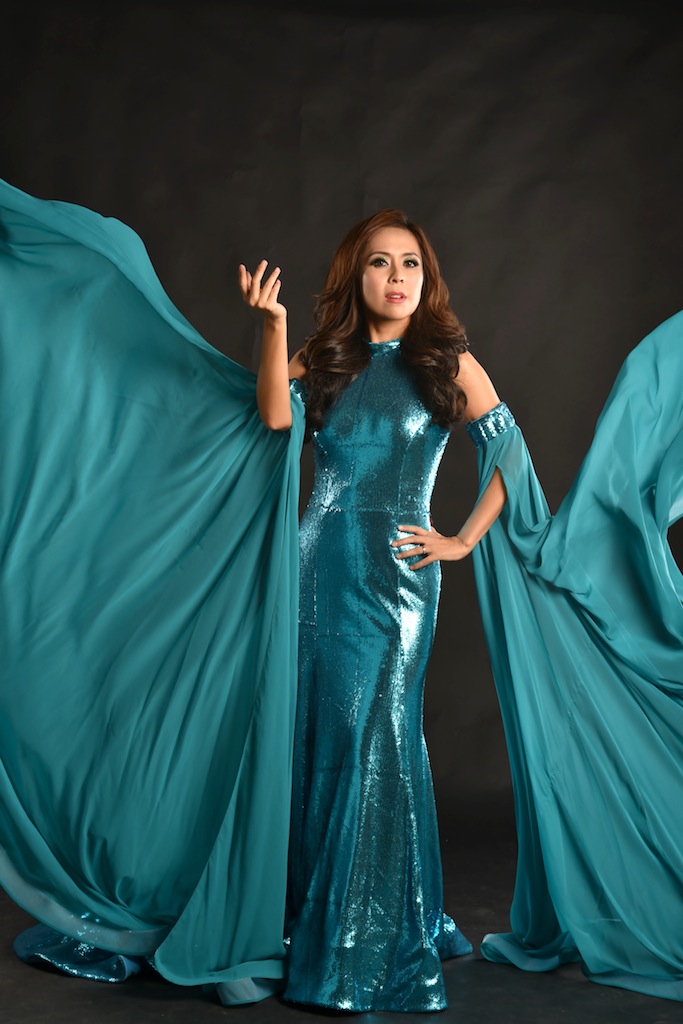 FIRST LOOK: Francis Libiran Designs for Monty Python's Spamalot
Celebrated designer Francis Libiran tackles the celebrated Arthurian legend of the Lady of the Lake in MONTY PYTHON'S SPAMALOT, opening at 9:00 pm on July 28 at the Carlos P. Romulo Auditorium, RCBC Plaza, Makati.
Played alternately by award-winning performers Rachel Alejandro and Carla Guevara-Laforteza, the Lady of the Lake is the mythical being that guides King Arthur and the Knights of the Round Table in this "respelendently silly" (The New York Times) musical comedy from Broadway, which won the Tony Award for Best Musical in 2005, among many other accolades.
Mr. Libiran, one of the most sought-after fashion designers in the industry, created five brand-new gowns exclusively for the show, each more breathtaking than the last. Theater veteran Joel Trinidad, who is producing the MONTY PYTHON'S SPAMALOT through his company Upstart Productions, could not be more pleased. "The Lady of the Lake needs to have a kind of otherworldly quality," he shares. "Francis captures that quality in every single one of his creations." Nicky Triviño, who co-directs the musical with Mr. Trinidad, concurs. "The dresses are amazing," she enthuses. "They look like they were made of magic."
The Philippine production of MONTY PYTHON'S SPAMALOT will play on all Fridays, Saturdays, and Sundays between July 28 and August 12 at the Carlos P. Romulo Auditorium, RCBC Plaza in Makati. Tickets at P2,000 (Orchestra Center), P1,800 (Orchestra Side), P1,500 (Loge), and P1,000 (Balcony). You can buy tickets HERE.
MONTY PYTHON'S SPAMALOT 
Book & Lyrics by ERIC IDLE
, Music by JOHN DU PREZ & ERIC IDLE
. A new musical lovingly ripped off from the motion pic-ture "Monty Python and the Holy Grail," from the original screenplay by Graham Chapman, John Cleese, Terry Gilliam, Eric Idle, Terry Jones, Michael Palin
. Original Broadway Production produced by Boyett Ostar Productions, The Shubert Organization, Arielle Tepper Madover, Stephanie McClelland/Lawrence Horowitz, Elan V McAllister/Allan S. Gordon, Independent Producers Network, Roy Furman, GRS Associates, Jam Theatricals, TGA Entertainment, Live Nation
.
Cast
Starring (in alphabetical order): Roxy Aldiosa, Rachel Alejandro, Reb Atadero, Rachel Coates, Domi Espejo, Carla Guevara-Laforteza, Lorenz Martinez, Noel Rayos, Bibo Reyes, Dean Rosen, George Schulze, Edrei Tan, and Chino Veguillas.
Artistic Team
Directed by Joel Trinidad and Nicky Triviño. Musical Direction by Onyl Torres. Choreography by the Martinez Sisters.
Comments