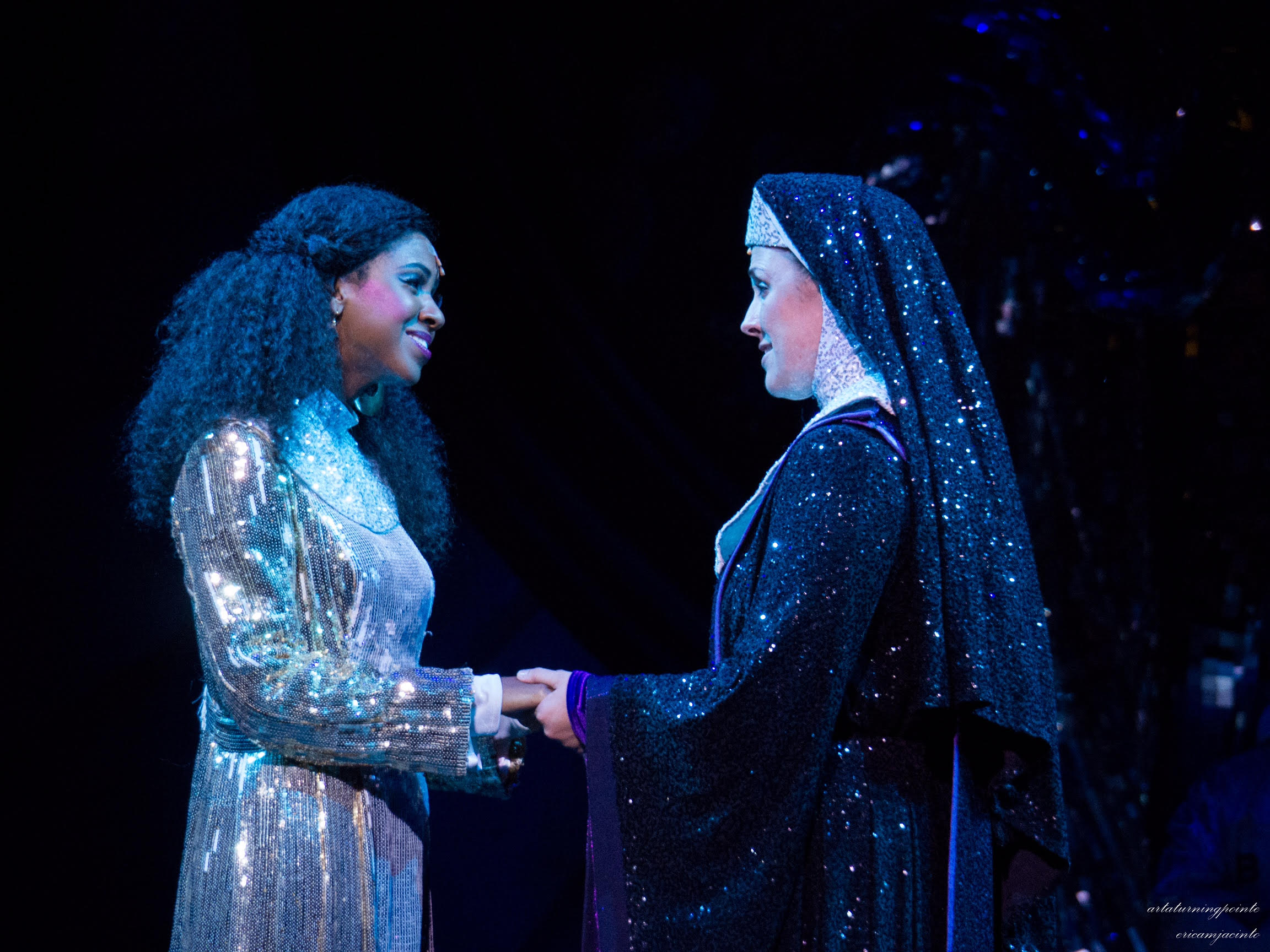 WATCH: Excerpts from Sister Act in Manila!
Last June 29, we had the opportunity to get a sneak peek of Sister Act in Manila right before the show. We also had a quick chat with lead actors Dene Hill, who plays powerhouse disco diva wannabe Deloris Van Cartier, and Rebecca Mason-Wygal who plays old-school Catholic Mother Superior. Both roles were popularized by Whoopi Goldberg and Maggie Smith in the 1992 movie of the same name.
What was your first experience of Sister Act?
Dene Hill: My first experience of course was the movie. I think everyone grew up watching the movie and you absolutely sang the songs everywhere. In terms of my experience with this show, I started my career in opera. So musicals are new for me. And so for me I didn't get to see it on Broadway, but I did watch so many videos, and Tony videos, and the interviews that they gave where they were able to sing a lot of the music, and I never in a million years thought that I would do this show. And it's been such an honor and a privilege to do this.
Rebecca Mason-Wygal: I grew up watching the movie all the time, both 1 and 2. And I could recite it by memory if I had to. So when they made a musical of it, I saw it on Broadway, and I was totally inspired by it. I didn't know at that time that I'd ever had the opportunity to join the touring company of it but you know when the opportunity came up you couldn't pass it by. It's a real privilege.
What can audiences take away from the musical?
Dene Hill: I think this is the most important time to bring this show. There's so much going on in the world. There's so much strife, there's war, there's terrorism, there's fear, so I think the theme of the show is nothing matters more than love and I feel like in a time where there's so much strife, you need to deliver a reassurance of love, peace, friendship, forgiveness to people and invite them to that and that's what the show does.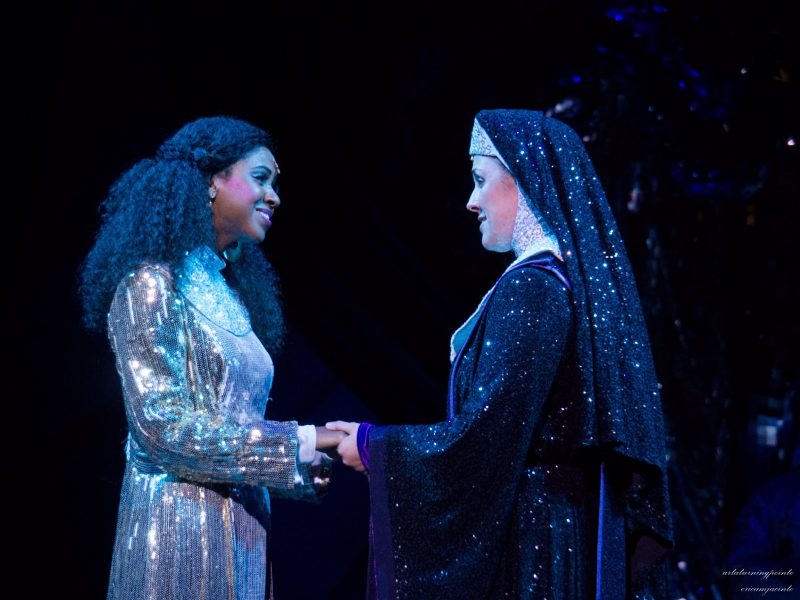 Rebecca Mason-Wygal: It really is the crux of our show. We are built on the foundation of Catholicism. The story is about a convent and Catholic nuns but over-all our message is about inclusiveness. Us as the two lead characters butt heads throughout most of the show but the point is watching these two women who are very strong come together.
You can watch excerpts from the musical below!
*Photography by Erica Jacinto
Comments