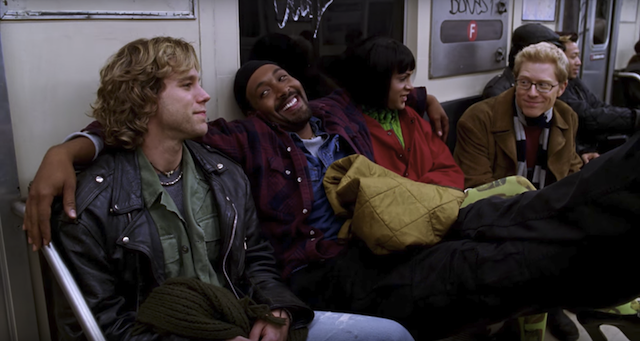 RENT LIVE'S Air Date Has Been Set!
No day but today!!!
Jonathan Larson's iconic musical, Rent, is coming to Fox on January 27, 2019, a date that many Rentheads have been waiting for. Casting has yet to be announced. FOX's most recent musical was Grease: Live! starring Aaron Tveit as Danny Zuko and Julianne Hough as Sandy Olsson.
Other musicals set for the network is "A Christmas Story", coming this December 17, where, according to Entertainment Weekly, Matthew Broderick has been set to play the narrator with co-star Maya Rudolph. Jesus Christ Superstar has also been set to air on April 1, 2018.
Rent is a rock musical by Jonathan Larson that follows the lives of struggling young artists. It won the Tony's for Best Musical, Best Book of a Musical, Best Original Score (all by Jonathan Larson), and Best Performance by a Featured Actor in a Musical (Wilson Jermaine Heredia for playing the role of Angel) when it opened on Broadway in 1996. Broadway superstars Idina Menzel, Taye Diggs, Jesse L. Martin, Anthony Rapp, and Adam Pascal were all part of the original cast. A film version directed by Chris Columbus was released in 2005 starring the aforementioned original cast members, as well as Rosario Dawson who took on the role of Mimi.
Comments