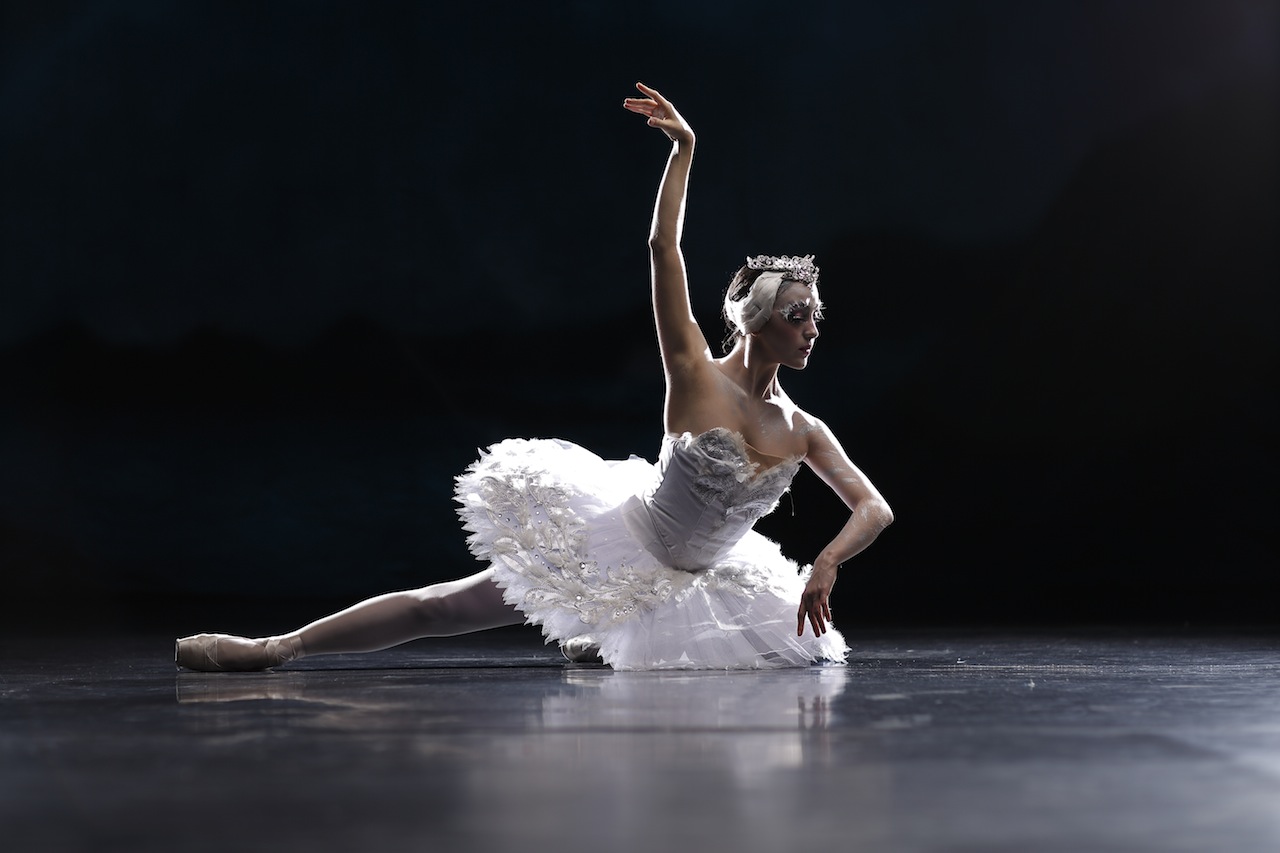 Lisa Macuja-Elizalde gets personal with Ballet Manila's re-staging of 'Swan Lake'
It was the ballet that started it all. At 14, Ballet Manila CEO and Artistic Director Lisa Macuja-Elizalde saw Swan Lake with Prima Ballerina Yoko Morishita as the Swan Queen in all her tiny might. The encounter ignited a spark in Lisa, inspiring her to become the dancer and icon that she is today.
Coming from the unprecedented success of Gerardo Francisco's Ibong Adarna, Ballet Manila's 22nd Performance Season "Flights of Fantasy" soars yet again with the re-staging of Swan Lake, the timeless ballet classic. Ballet Manila's production is not only part of the company's commitment to have at least one classical ballet in every season's repertoire, but also a promise of brilliance and grandeur. As Lisa would say so herself, "We have the numbers and the history which no other ballet company in the Philippines does. Our Vaganova training has made us into the perfect company to perform a truly world-class rendition of Swan Lake."
The Filipina Prima Ballerina, now training a younger generation of swans, believes that there's only one way to perform Swan Lake—and that is with the original Lev Ivanov choreography for the "white acts" or the first act. Acts 2-4 will be featuring choreography by Russia People's Artist Sergey Vikulov and Tatiana Udalenkova, whom Lisa regards as her second family.
Tatiana also played quite a role in Lisa's special relationship with Swan Lake. Lisa shares, "With my best interest at heart, Tatiana warned me never to dance it, because in her expert opinion, I could never be a Swan Queen given my short stature, my particular strengths in dancing, specific style, and stage presence. When she watched my Swan Lake many years later after graduation, she cried and declared that never has she been so happy to be proven wrong."
Ballet Manila's re-staging of Swan Lake will feature a new generation of ballerinas and danseurs. Katherine Barkman, Abigail Oliveiro, and Joan Sia, who makes her debut as the black swan, will be alternating the dual role of Odette/Odile, while resident guest artist Joseph Phillips, Elpidio Magat, Romeo Peralta, Rudy de Dios, and Mark Sumaylo will be alternating the role of Prince Siegfried.
The dual role of Odette/Odile is probably one of the most difficult, if not the most difficult role a ballerina to play. Lisa explains, "It not only calls for a chameleon-like change in character – but also for extraordinary technical requirements. For Odette, you need to be soft, pliant, and lyrical with an almost painful vulnerability. For Odile, you need legs and arms of steel, a fiery technique, speed, and the ability to transform into evil personified." This demanding portrayal of the role is definitely one to look out for by the audience.
To add to the magic, the production will also feature the original score by Peter Tchaikovsky, which will be played live by the ABS-CBN Philharmonic Orchestra under the baton of Russian conductor, Maestro Alexander Vikulov of the Mariinsky Theater. The haunting melodies alongside new sets and costumes will definitely make for a magnificent evening.
Swan Lake's story is one that connects with the heartstrings of the family, as it revolves around the universal theme of good triumphing over evil. From romance to the sheer beauty of ballet, it is all here.
Through Ballet Manila's rendition of Swan Lake, Lisa hopes that the company can inspire young children to work on their dreams too—just like how she did when she first saw the ballet.
Swan Lake goes on stage on the following dates: October 7 and October 14 at 6:00 PM and October 8 and October 15 at 3:00 PM.
You can buy tickets HERE.
About Ballet Manila
Founded in 1995 by Prima Ballerina Lisa Macuja-Elizalde and Osias Barroso, Ballet Manila is the country's premier classical dance company. Connecting both ballet and the people, the company is well-known as the only Philippine dance company to strictly adhere to the Vaganova Academy of Russian Ballet style of dancing, which is well-regarded the world over as the most disciplined and technically-superior style. The company currently has 65 artists under its wing, all of whom have been trained in the Vaganova Academy style of dancing. The company boasts of a solid repertoire that consists of some of the most technically challenging and timeless ballet favorites.
For more details about what's happening in the Manila theater scene, please view our Theater Calendar.
Comments