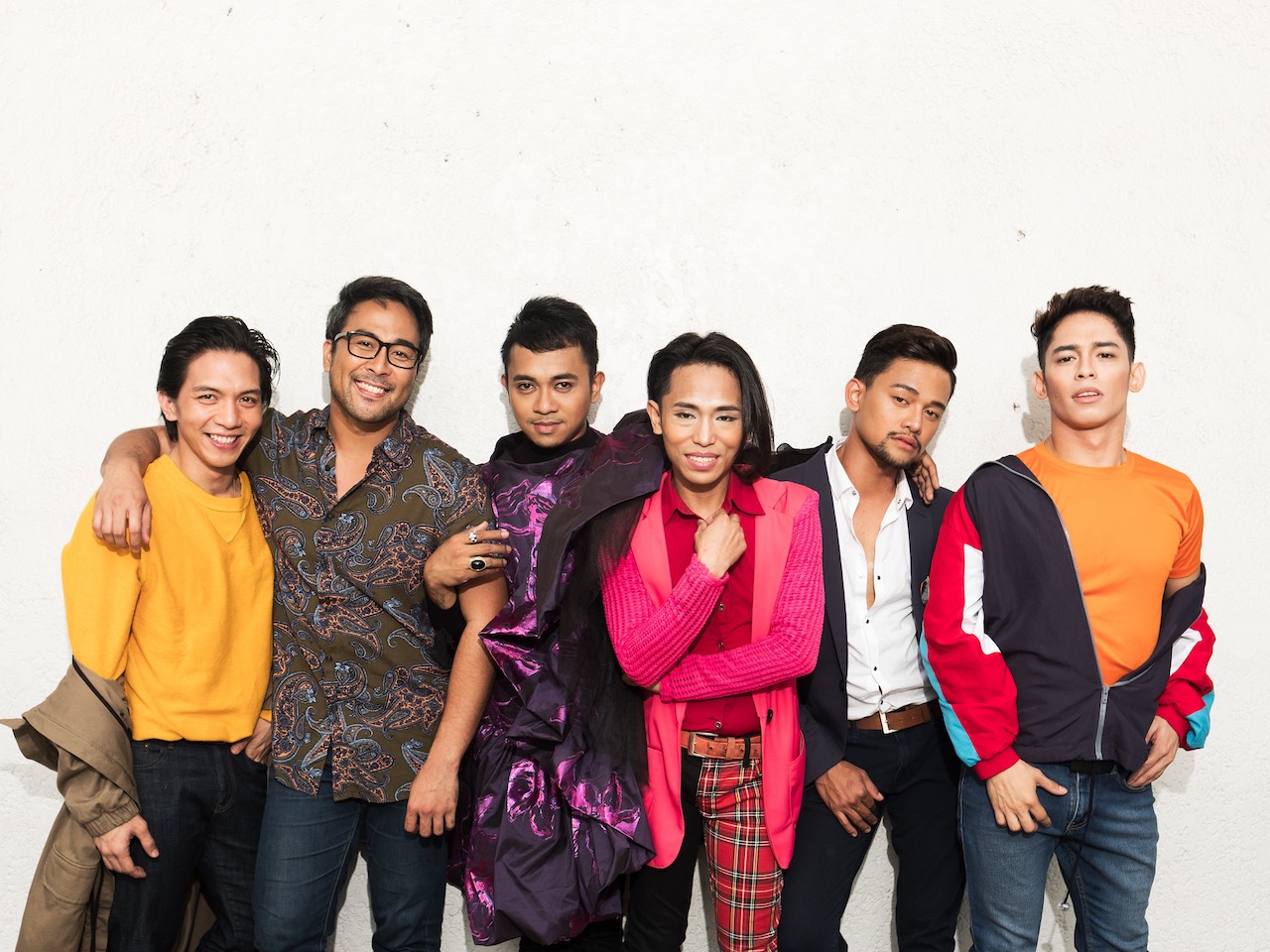 One Night Stand Stages 'MGA BUDDING ARTISTS' this April
Yes, they're beautiful and they're here!
One Night Stand: A Monthly Cabaret's offering this April is "MGA BUDDING ARTISTS" featuring Lance Busa (3 Stars And A Sun), Nar Cabico (Kung Paano Ako Naging Leading Lady, Batang Rizal), Gio Gahol (Caredivas, William), Gerhard Krysstopher (Kinky Boots, Matilda The Musical), Phi Palmos (Aurelio Sedisyoso, Rak of Aegis), and Floyd Tena (Himala, Maynila Sa Mga Kuko Ng Liwanag The Musical).
Hear their challenges and struggles as they share their personal stories through songs such as I Know Where I've Been (Hairspray), I'm Here (The Color Purple), Suddenly (Les Misérables), Turn It Off (The Book of Mormon), You Don't Need To Love Me (If/Then) and a lot more! They will also pay tribute to gay music icons like Elton John, Barry Manilow, George Michael, and Ricky Martin.
Mark Bautista (Here Lies Love, Bituing Walang Ningning, The Full Monty) who recently published his book "Beyond the Mark," and Ricci Chan (Hindi Ako Si Darna, Zsa Zsa Zaturnnah Ze Muzical, Rent) will join the show as special guests.
Direction by Nar Cabico and Phi Palmos.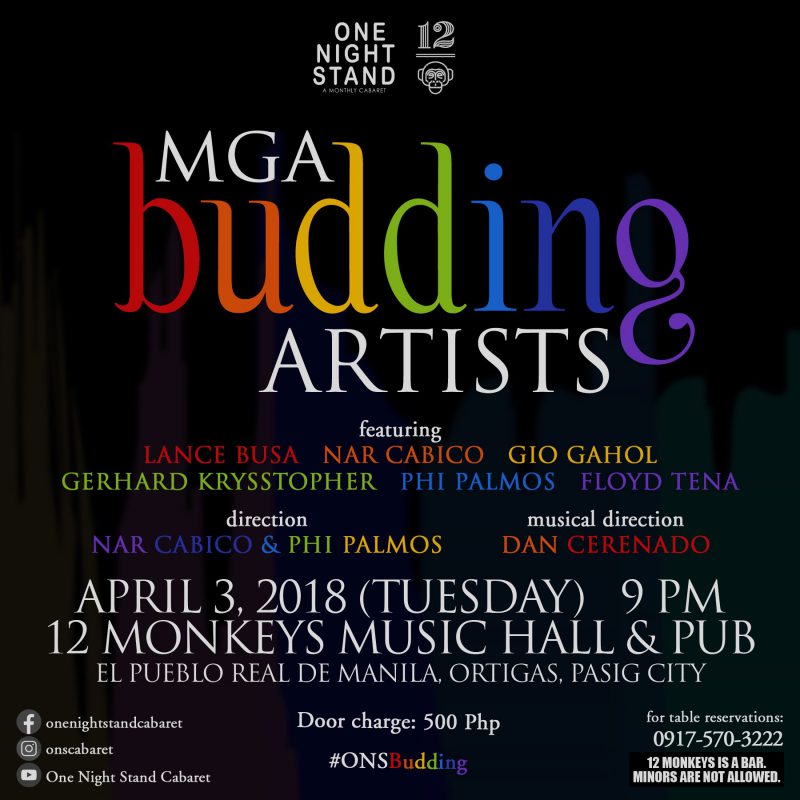 It will be this April 3 (Tuesday), 9pm, at 12 Monkeys Music Hall & Pub, El Pueblo Real de Manila, Ortigas, Pasig City.
Door charge is 500 Php.
Contact 0917-570-3222 for table reservations.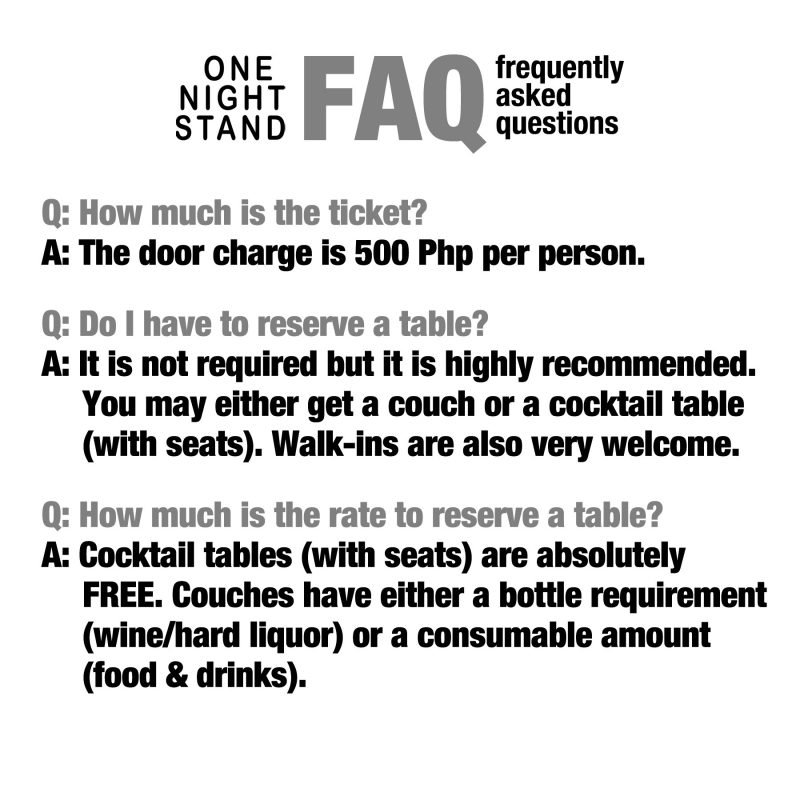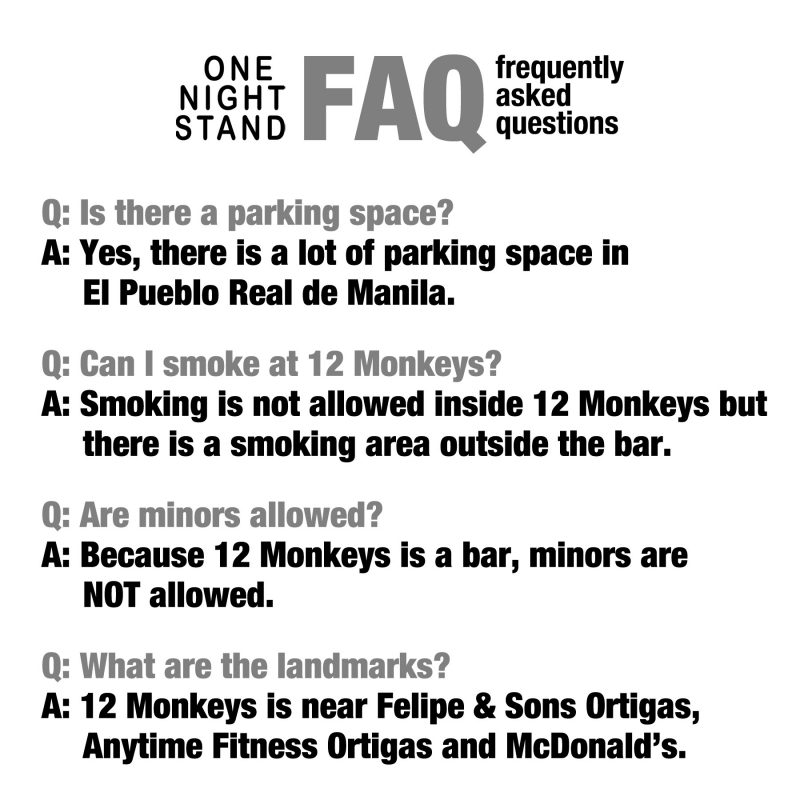 No repeats. No reruns. Just a One Night Stand. 
See you there!
Comments