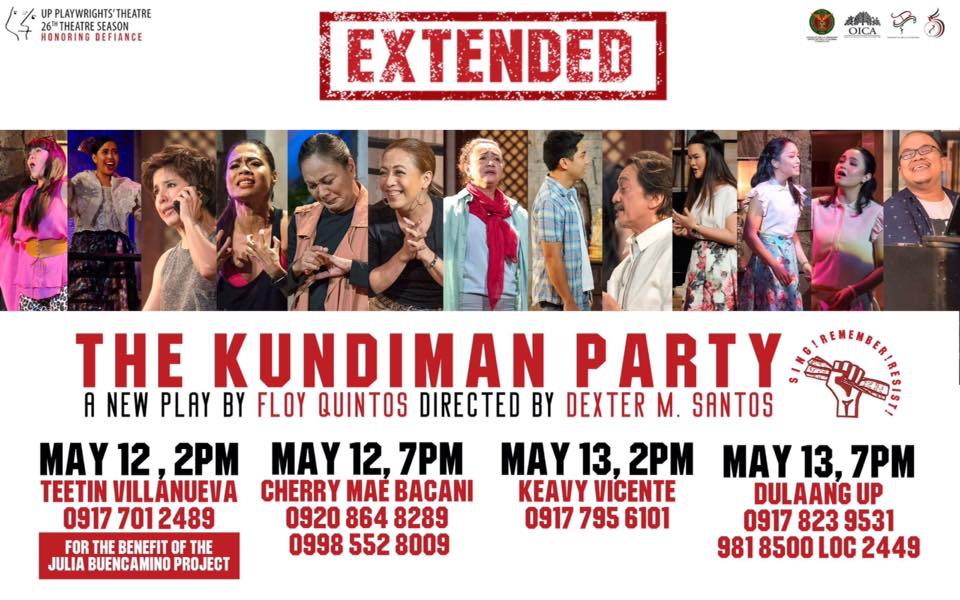 UPPT's 'The Kundiman Party' Explores Creative Protest
ADDENDUM: The show has been extended for 2 more days!
In challenging times like the one we Filipinos find ourselves in today, how does Resistance take on creative and powerful forms? And how can Art unify different generations of Filipinos in a time when protest is so vital?
These questions are addressed in the season ender of the UP Playwrights' Theatre's 26th season, The Kundiman Party, a play with music by Floy Quintos and directed by Dexter M. Santos.
The Kundiman Party is set in the tumultuous present. It revolves around a retired singer, Maestra Adela Dolores and her belief in the transformative power of the Kundiman art song. When she meets a young, tech-savvy activist, Bobby, her long-dormant sense of Nationalism is awakened. Together they embark on a crusade that surprisingly becomes a viral sensation. Their eccentric form of protest and its dangerous consequences are the stuff of bittersweet comedy about the times we live in and the choices we all must make.
The production boasts of a powerhouse ensemble of actors led by Shamaine Centenera-Buencamino as Adela and Kalil Almonte as Bobby. They are joined by some of the finest stage actors who have graced the Dulaang UP stage: Frances Makil-Ignacio, Stella Cañete-Mendoza, Missy Maramara, Jenny Jamora, Arya Herrera, and Teetin Villanueva. Teroy Guzman takes on the crucial role of Bobby's estranged father, Senator Juancho Valderama.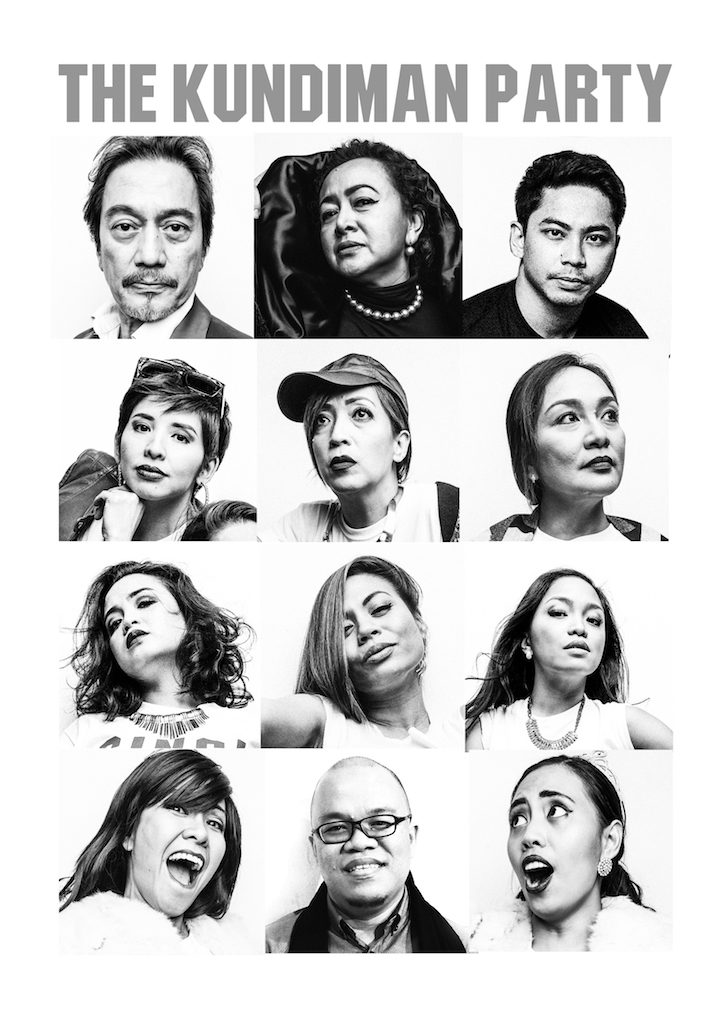 Joining Quintos and Santos on their fifth theatre collaboration (previous works include Angry Christ, Ang Huling Lagda ni Apolinario Mabini, Ang Nawalang Kapatid, and Collection) is a formidable team of theatre artists: Monino Duque (lighting design), Krina Cayabyab (musical direction), and Mitoy Sta. Ana (production design).
The Kundiman Party is set to run from April 11 to 29 (Wednesdays to Fridays at 7:00 pm; Saturdays at 3:00 pm and 7:00pm; and Sundays at 10:00 am and 3:00 pm) at the Wilfrido Ma. Guerrero Theater, 2nd Floor Palma Hall, University of the Philippines, Diliman, Quezon City. Ticket price is at P500.
The Kundiman Party is a most timely reminder to Sing, Remember and Resist.
Comments