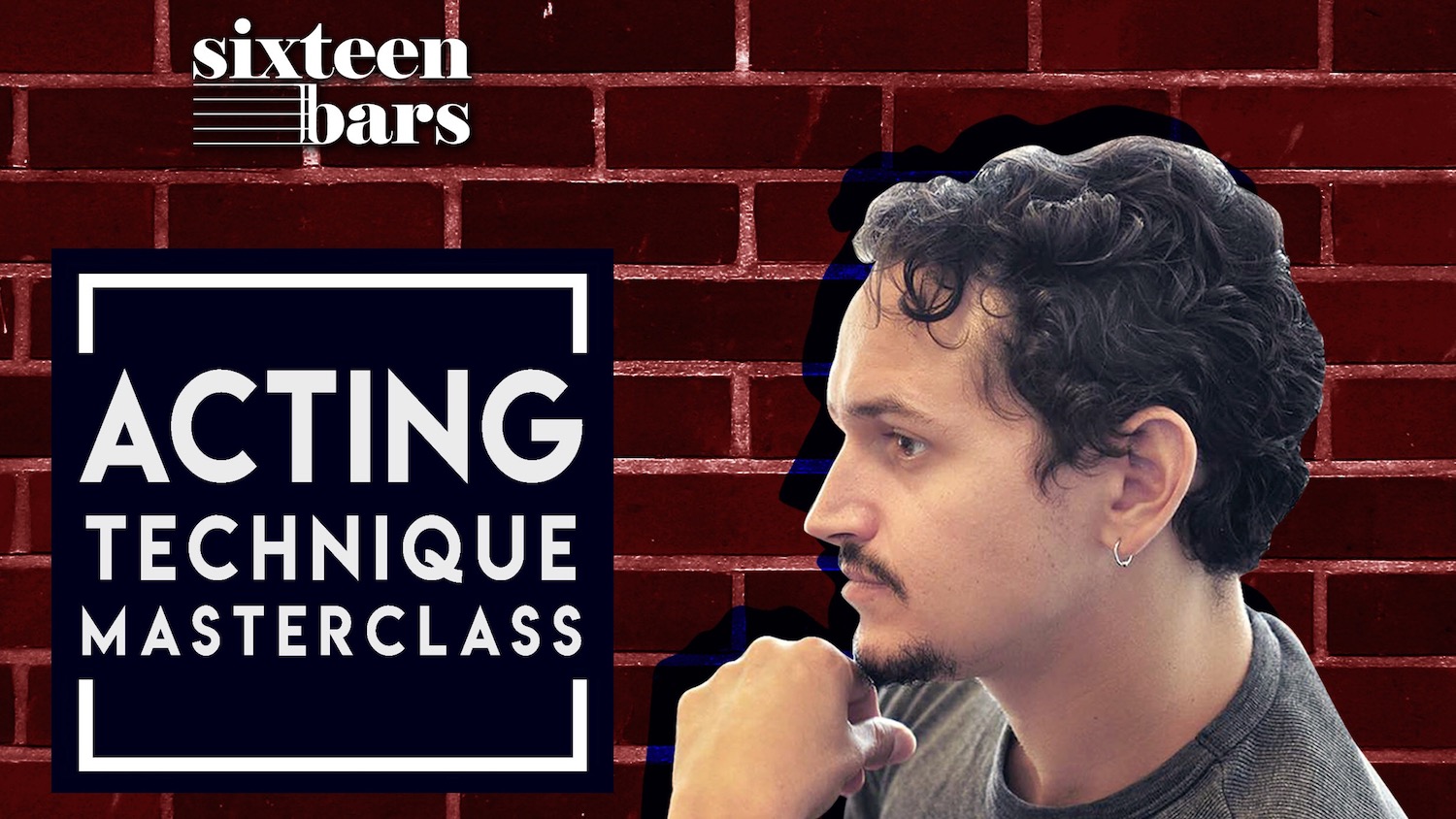 New York Playwright-Actor Danny Rocco Set to Hold Masterclasses this August
Following a successful partnership with New York-based musical theatre composer BRIAN LOWDERMILK (one-half of the musical theatre songwriting team KERRIGAN & LOWDERMILK) this past June, Sixteen Bars is bringing another unique educational opportunity to the Manila theatre scene.
Playwright-actor DANNY ROCCO of New York's world-renowned ATLANTIC ACTING SCHOOL is coming to Manila to teach a series of masterclasses aimed at actors seeking to unlock their full potential. The masterclasses will be divided into four batches spread over two weekends from August 18-26, 2018, with each batch getting two sessions each.
The two-session masterclass is a short intensive that serves as an introduction to Practical Aesthetics, the unique technique and philosophy developed by the founders of the Atlantic Acting School, playwright David Mamet and actor William H. Macy. By empowering the actor's analytical and physical tools, the masterclass aims to "give students fundamental, practical strategies to connect to their breath, connect to their fellow actors, and react and act impulsively and truthfully on stage.
" In incorporating this technique, this masterclass also fosters "self-reliance, professional work habits, and mutual support and respect between artists."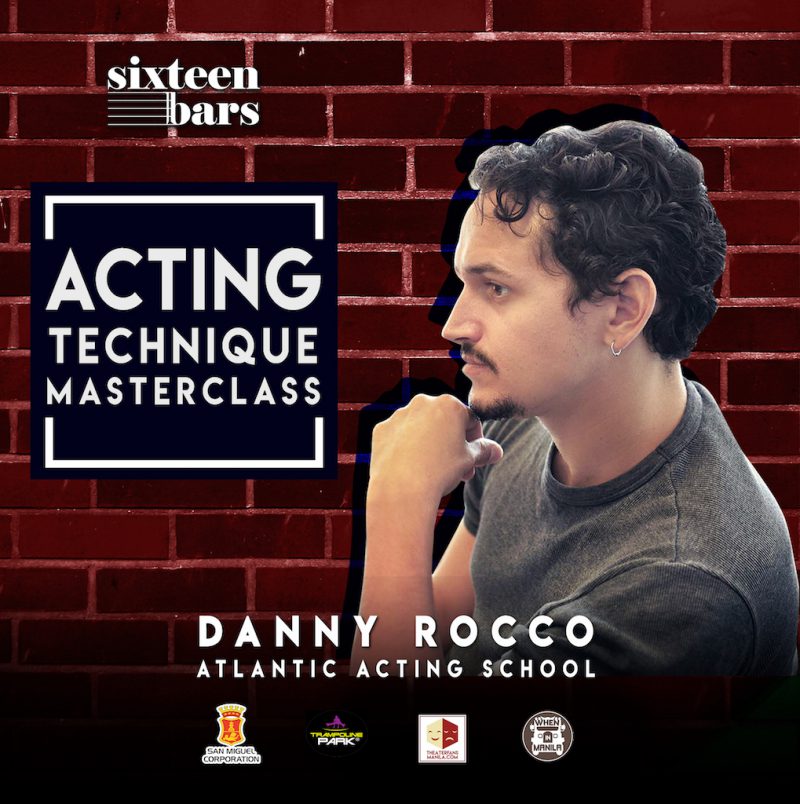 The internationally acclaimed ATLANTIC ACTING SCHOOL has helped aspiring actors fulfill their dreams for more than 30 years. Founded by David Mamet and William H. Macy, the Atlantic has the only conservatory program in the world that offers in-depth training in Mamet and Macy's unique and influential approach to acting: Practical Aesthetics, the Atlantic Technique. The school's mission is to ensure that each graduate masters the essential analytical and physical disciplines of acting and to empower every student with skills necessary for success in the profession.
ATLANTIC THEATRE COMPANY (Neil Pepe, Artistic Director; Jeffory Lawson, Managing Director) is an award-winning Off-Broadway theater dedicated to producing great plays simply and truthfully while utilizing an artistic ensemble. Atlantic believes that the story of a play and the intent of its playwright are at the core of the creative process. The plays in Atlantic's repertory, from both new and established playwrights, are boldly interpreted by today's finest theater artists and resonate with contemporary audiences.
Atlantic has produced more than 150 plays including Tony Award-winning productions of The Band's Visit (David Yazbek, Itamar Moses), now playing on Broadway; Spring Awakening (Steven Sater, Duncan Sheik) and The Beauty Queen of Leenane (Martin McDonagh); Pulitzer Prize recipient Between Riverside and Crazy (Stephen Adly Guirgis); New York Drama Critics' Circle winner for Best New Play The Night Alive (Conor McPherson); New York Drama Critics' Circle winner for Best Foreign Play Hangmen (Martin McDonagh); and Obie Award winner for Best New American Play Describe the Night (Rajiv Joseph); among many others.
Atlantic has garnered 22 Tony Awards, 25 Obie Awards, 21 Lucille Lortel Awards, 11 Drama Desk Awards, 8 Outer Critics Circle Awards, 5 New York Drama Critics' Circle Awards, 4 Theater World Awards, 4 Drama League Awards, and the Pulitzer Prize for Drama. (https://atlantictheater.org/)
DANNY ROCCO is a New York-based playwright and actor. He currently teaches at the Atlantic Acting School, the world-famous home of the Practical Aesthetics technique developed by playwright David Mamet and actor William H. Macy. Rocco is a graduate of NYU and of Columbia University, where he received his MFA in playwriting. His plays have been produced in New York (What The Sparrow Said, The Room and a Richard, Sun and Room, and most recently, Convention), as well as in LA, Durango, CO, Cape Cod and Romania. He is currently developing a new play for the Atlantic Acting School, and working on the screenplay adaptation of his play What The Sparrow Said.
VENUE:
 Maybank Synergy Center, 
7th Ave. cor. 28th St., 
Taguig City, Metro Manila
FEES:
Regular (Performer): PhP 6,850.00
Observer: PhP 3,000.00
SCHEDULES:
Batch 1: August 18 & 25, 2018 (Saturday) / 12 NN to 4 PM
Batch 2: August 18 & 25, 2018 (Saturday) / 6 PM to 10 PM
Batch 3: August 19 & 26, 2018 (Sunday) / 12 NN to 4 PM
Batch 4: August 19 & 26, 2018 (Sunday) / 6 PM to 10 PM
For further inquiries or concerns about the masterclass as well as for slot reservations, email sixteenbars@outlook.com or send us them a message through https://facebook.com/SixteenBarsPH.
Comments