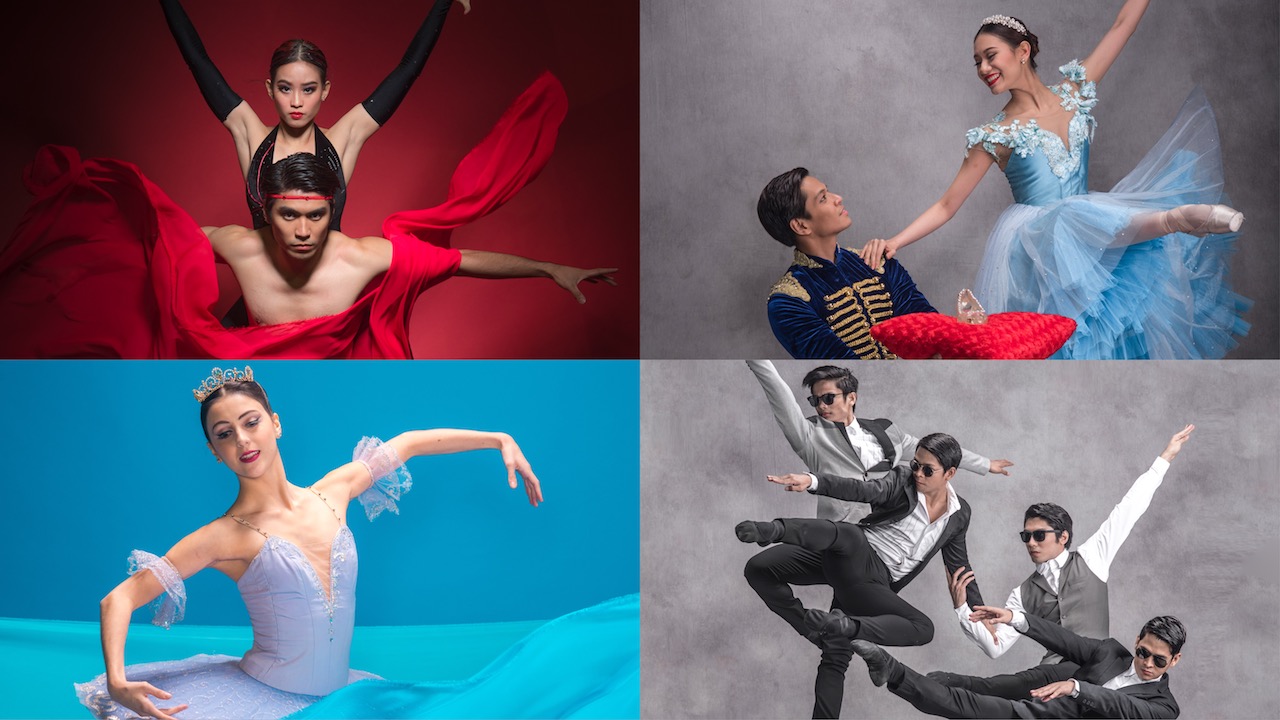 Ballet Manila Offers a 'Tour De Force'
Entitled Tour De Force, Ballet Manila's 23rd performance season shows off the company's versatility and rich history.
Ballet Manila's Artistic and CEO Lisa Macuja-Elizalde explains that Tour is a French ballet term for 'turns'. "And of course for force, we've always wanted to be a force to reckon with and I think we are accomplishing that in our short 23-year history", says Macuja-Elizalde. "In order to accomplish a tour, you actually have to gather force and then use your technique in order to do the revolutions."
They begin the season with Iconic 1.0 and Iconic 2.0. "We're preparing for our 25th anniversary, so the first production is actually a little bit of a retrospective." says Macuja-Elizalde. The twin-bill which will feature 17 iconic ballets by 14 different choreographers, such as Tony Fabella, Osias Barroso, Agnes Locsin, and Augusto "Bam" Damian, over the course of two weekends.
"We're not repeating a single ballet in the two weekends," says Macuja-Elizalde. "I wanted to represent as many choreographers who have collaborated and done ground-breaking ballets for Ballet Manila." Buying one ticket already entitles you two shows. Iconic 1.0 will run from September 1-2, and Iconic 2.0 will run from September 8-9 at the Aliw Theater.
Their second show is the classical ballet Le Corsaire (The Pirate). "I was told to always do a classical ballet in the season to nurture the strength and develop the strength of the company dancers," she explains. Coined as one of the most thrilling ballets of all time, Le Corsaire is a story of adventure, love, and betrayal. It will run from October 20-21 at the Aliw Theater.
For their holiday offering, the company will re-stage Macuja-Elizalde's Cinderella. First seen in 2016, the ballet was the prima ballerina's first foray into choreography. "I really missed 'Cinderella' and I'm beyond elated about its restaging." she muses. The show will run from November 24-25 and December 1-2 at the Aliw Theater.
Deux, which means two in French, is the company's final offering for the season. It's a double-header that will feature a classical choreographic miniature called Les Sylphides (Chopiniana), a romantic ballet featuring the music of Chopin, and the world premiere of Martin Lawrence's The Winding Road featuring the music of The Beatles. It will run from March 2-3 and 9-10, 2019.
Macuja-Elizalde says that Tour de Force is aimed at presenting some of their classics that their loyal audiences have come to expect, as well as bringing in new, young audiences to the ballet. "That's been our mission since we began 23 years ago, to bring ballet to the people and more people to the ballet."
You can watch excerpts from Cinderella, Iconic 2.0, and Le Corsaire in the video below.
You can buy tickets HERE.
Comments