Moliere PMS: A Hilarious Mix of Hypocrisy and Honesty
The Egg Theater Co together with the PARC Foundation and Pineapple Lab presents Moliere PMS, a fusion of three Moliere play adaptations: Praning (The Imaginary Invalid), Maniacal (The Learned Ladies), and Schism (The Misanthrope) on October 1 & 2 at PARC Foundation, 494 Lt. Artiaga St., San Juan City and at Pineapple Lab, 6071 Palma Street, Rockwell on October 7-9 and October 14-16.
Transporting Moliere's French Society to an imagined theater world that serves as a microcosm of Philippine society, the fusion of the three plays is a satirical comedy that pokes a searing look at the foibles and travails of theater artists divided and polarized by the ills of hypocrisy and pretentiousness.
Adapted and directed by Palanca award-winning playwright, George de Jesus III, the three plays have all been separately staged before: Praning in 2012 as a thesis production of Technical Theater and Production Design Program of the School for Design and Arts of the DLSU College of Saint Benilde, Maniacal and Schism by the Egg Theater Co as part of the Fringe Manila Festival in 2015 and 2016 respectively.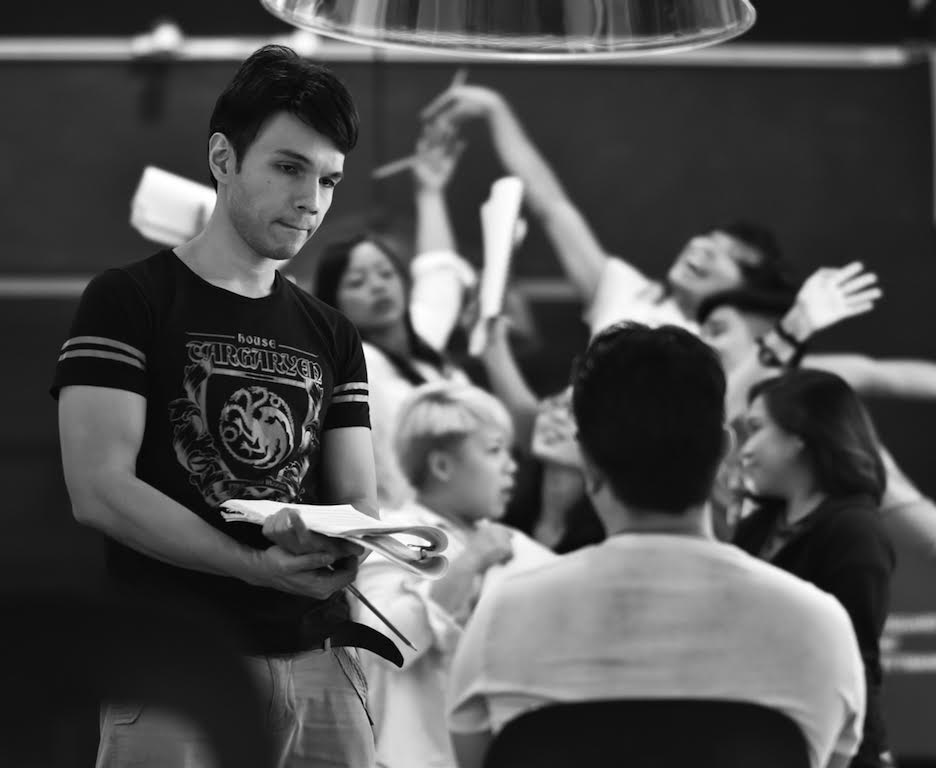 Moliere PMS centers on Alex, a playwright whose anger at the pretentiousness of the people around him, compels him to consider quitting theater. Helen, an actress and Alex's best friend, tries to dissuade him by making him remember why he fell in love with theater in the first place. As they argue and discuss while waiting for a show (an adaptation of Moliere's The Misanthrope directed by upcoming director, Don) they are watching a second time to begin, Alex's thoughts manifest on stage as a reenactment of his own adaptations of Moliere's The Learned Ladies (Maniacal) and The Imaginary Invalid (Praning).
Don entreats Alex to give notes about his adaptation. Refusing to be polite, Alex tells his honest opinion. As a reaction to Alex mercilessly lambasting Don's artistry, Don makes a vilifying post about Alex on Facebook. Hilarity ensues as the manifestation of Alex's exasperation on stage gets tangled as the actors, characters, and plots mix and merge. The jumble results in a hysterically intricate foray into the mind of someone peeling away the mask of hypocrisy and coming to terms with what one values and loves. Thus, Moliere PMS desires to give emphasis to an aspect of Moliere's work that is greatly admired: "his intellectual penetration in distinguishing the parts of a man from the whole man. Montaigne, the 16th-century essayist who deeply influenced Molière, divided qualities that are acquired, such as learning or politeness or skills, from those that are natural, such as humanity or animality, what might be called "human nature" without other attributes. Molière delighted in opposing his characters in this way; often in his plays a social veneer peels off, revealing a real man." (Will G. Moore, Encyclopedia Britannica)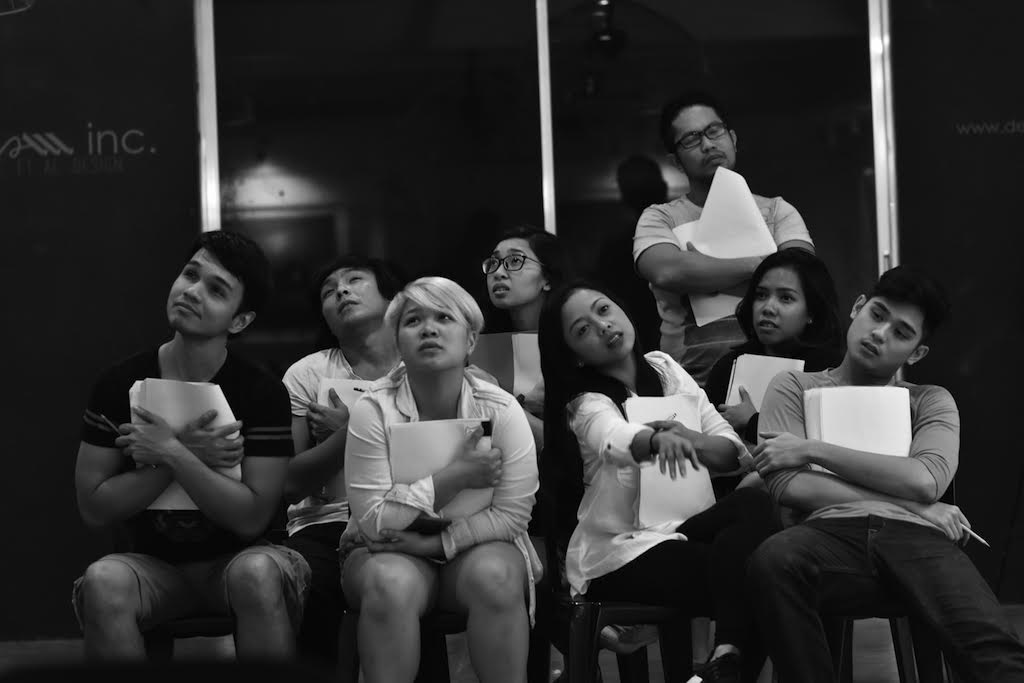 Moliere PMS is the closing production of the Egg Theater Co for its 2016 season and features the following new and veteran theater actors: Tuxqs Rutaquio and Renante Bustamante alternate in the role of Alex. Angeli Bayani and Mayen Estanero take turns in playing the roles of Helen, Belinda and Philippa. Via Antonio and Meann Espinosa alternate as Casey, Mandy and Direk Ugo. Paolo O'Hara and Joel Saracho play Chris. Mara Paulina Marasigan and Martha Comia alternate as Rita and Angelique with Mara also alternating with Ross Pesigan as Aries and Toni. Migs Almendras will play Jim and Tom Toledo. Sky Abundo will play Clint and Andre. Sari Estrada plays Drea and Elise. And RS Francisco plays Tristan. Lights design by Joseph Mattheu, stage and production management by John Mark Yap and Arma Bonilla.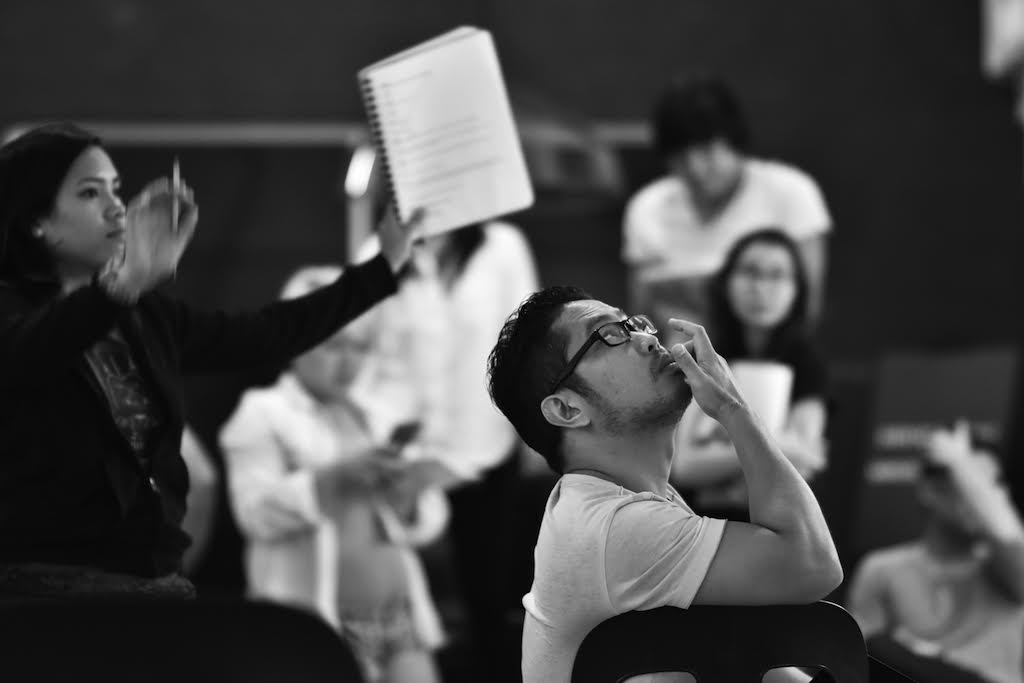 For ticket inquiries and details please send a message to www.facebook/theeggtheaterco or call 0917-8040762 or 0917-8440520.
For more details about what's happening in the Manila theater scene, please view our Theater Calendar.
Comments