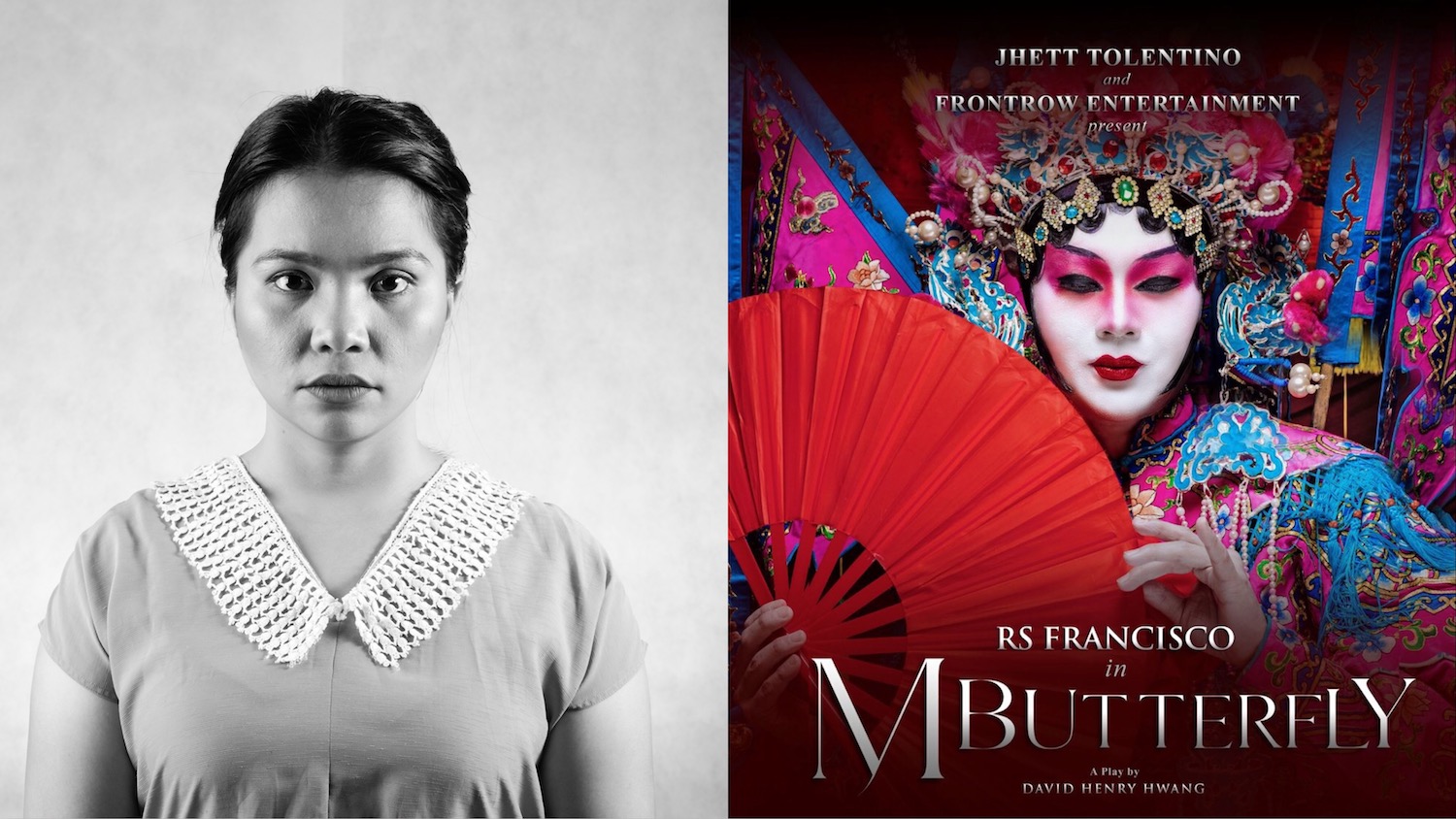 Mayen Estanero Joins Cast of 'M. Butterfly'
Mayen Estanero, whose recent notable works include playing Wife (Asawa) in Chris Millado's "Buwan at Baril sa E♭ Major", Helen in The Egg Theater Company's "Moliere PMS", Trudy in Tanghalang Ateneo's Boy, and Maestra in Tatlong Linggong Pag-ibig's "Corazon Negro", has joined the cast of Jhett Tolentino and RS Francisco's Manila staging of "M. Butterfly."
Estanero replaces Rebecca Chuaunsu for the role of Comrade Chin. Chuanunsu has opted to vacate the role due to conflict in production schedules.
Comrade Chin is a member of the Red Guards, the paramilitary arm of the Communist Party in China. Song Liling communicates with Comrade Chin often, to pass on the classified information he gathers from Gallimard. Chin is severe and unfeminine, and Song derides her for her lack of womanly charm. She also plays Suzuki, a down-to-earth servant, in the reenactment of Puccini's Madame Butterfly.
RELATED: FIRST LOOK: 'M. Butterfly' Takes Flight Once Again
Award-winning artist Kanakan-Balintagos will direct the classic drama written by David Henry Hwang. The play is inspired by Giaccomo Puccini's opera "Madame Butterfly" loosely based on events surrounding a 1986 espionage trial about a mysterious Chinese opera singer and a French diplomat.
RS Francisco will reprise his portrayal of Song Liling, the Chinese opera singer who is Gallimard's object of affection. He played the role in Dulaang UP's 1990 staging when he was only 18 years old.
M. Butterfly will run from September 13 to 30, 2018 at the Maybank Performing Arts Center in Bonifacio Global City.
Tickets are now available HERE.
Comments