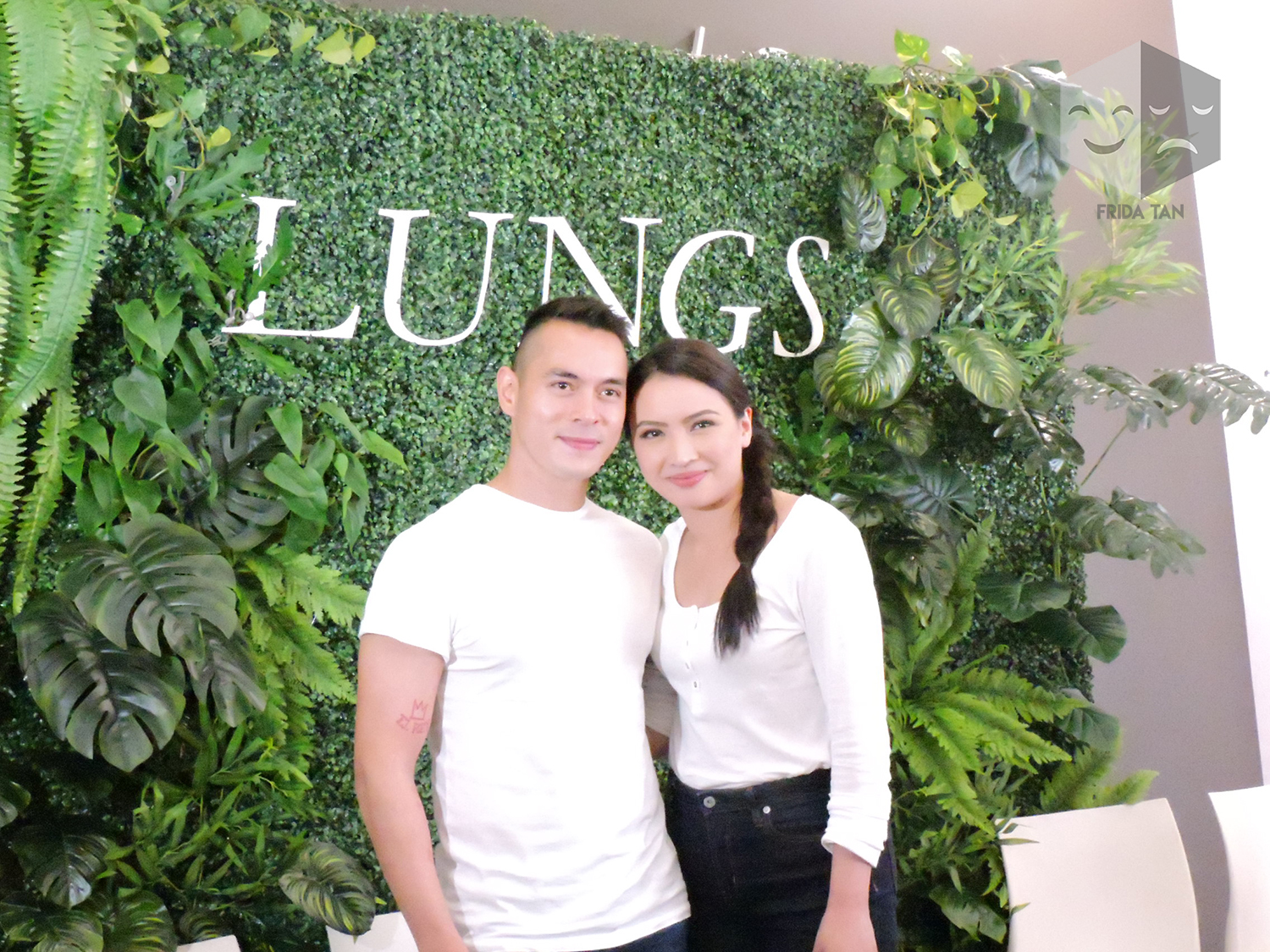 Jake Cuenca Makes Theatrical Debut with Sab Jose in 'Lungs'
After a sold-out run of Himala: Isang Musikal, The Sandbox Collective is back with an experience that's going to be "… unlike any other play you've seen before." says Managing Artistic Director, Toff de Venecia.
Duncan Macmillan's 'Lungs' is a two-person, one-act play about a couple who engages with questions about babies, love, sex, betrayal, and change in one unbroken conversation that spans decades. The 90-minute play stars Film and TV actor Jake Cuenca, who makes his theatrical debut, and musical theater actress Sab Jose.
"Duncan Macmillan is a playwright that Sab Jose and I encountered when we were in London together last year. We saw his production of 1984 by George Orwell and it really blew our minds." shares de Venecia.
He added that it was hard to find something that could be on par with a production like Himala. "How do we even match that? So we were like, let's go the opposite direction; something really small, really intimate. Himala was a cast of 40. Lungs is a cast of 2."
Andrei Pamintuan, who serves as director for the production, sees this as an opportunity for exploration. "With a minimal set, no light changes, and no miming, it's nice to challenge yourself as a director to find different ways to convey the story without being dependent on the usual things you normally use as devices."
He adds, "These are real conversations that couples have. It just so happens that it's on stage."
Cuenca, who actually studied at the Lee Strasberg Theatre & Film Institute in New York, is excited to apply what he's learned to the stage. "The big part of my curriculum there was theater and that's something that I've always wanted to do. I'm so happy that they offered it to me."
He feels that this particular play is perfect for his debut because he's not straying far from home. "I'm using my experiences and my personal choices for this. I don't really need to go so much out-of-the-box." He says it's one of the reasons why he really loves the play. "I'm more or less portraying myself."
It's a big change from his roles in TV and film, where he describes recent plots as being incredibly intense. "It's nice to do something very, very real like this right now."
His co-star Sab Jose is currently playing Michelle in 9 Works Theatrical's "Eto na! Musikal nAPO!", an original Filipino production that uses the music of iconic group the Apo Hiking Society. Having done musicals for all of her career, this will be Jose's first straight play.
Gabs Santos will play Jake Cuenca's alternate in selected performances. Caisa Borromeo serves as assistant director to Pamintuan, with lighting design by Miguel Panganiban, and set and costume design by Jodinand Aguillon. The play run from September 22-October 7 at the Power Mac Center Spotlight, Circuit Makati.
You can buy tickets HERE.
Comments