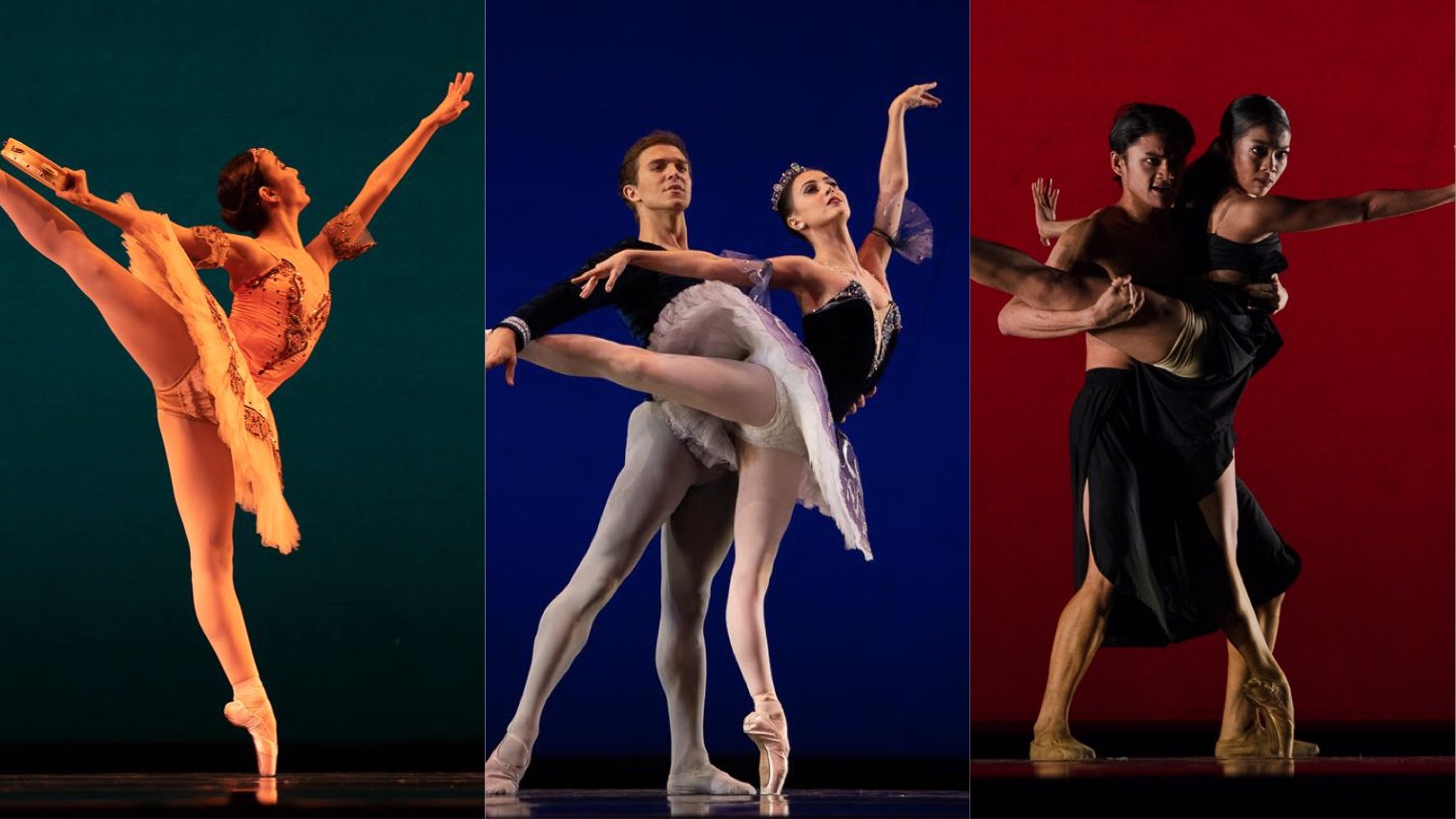 Local Ballerinas Win Big at USA International Ballet Competition
A competition such as USA International Ballet Competition really brings out the very best in it's competitors. The screening process alone was a competition of over three hundred applicants with only 119 emerging victorious. Not only are the dancers competing for attention during the master classes, they must stand out in both classical technique and contemporary technique. After ten  years of waiting, we had a chance to repeat history and gain another win for the Philippines following Candice Adea's sparkling silver in the same competition.
This year we had six natural born Filipinos join and one adopted USA Candidate representing local ballet company Ballet Manila. It is also the first time that the three major ballet companies of the country are represented in the same competition (Ballet Philippines, Ballet Manila and Philippine Ballet Theatre).

Competitive Dancers
In the Juniors category, Nicole Barroso completed all three rounds and graduated from this competition with the label finalist. Joshua Encisco was her partner, and while he did not make it to all three rounds, both gained a following with their spirited dancing. The pair was coached by Ballet Manila Associate Artistic Director Osias Barroso.
The Seniors Category was battle among 66 famous veteran competitors. In this category, most participants, if not all are already in the professional level. It's no longer a battle of just technique. Ultimately it's a test of overall star quality.

Denise Parungao from Ballet Philippines looked like a sublime beauty in her pictures from Round 1 of the competition. She was a picture of delicacy and grace. She performed the grand pas de deux from Giselle with non-competing partner Garry Corpuz from the Hong Kong Ballet.  While she was eliminated, it was a great feat to make it to that stage. It was a good chance to show international audiences that purists in ballet exist in the Philippines.
Long and limber Veronica Atienza from Philippine Ballet Theatre chose to perform Esmeralda and Giselle variations for Round 1 Classical Category. For round two she performed a piece choreographed for her by PBT Artistic Director and Resident Choreographer Ronilo Jaynario entitled "Leap Of Faith". Atienza has little professional contemporary experience but she still survived the round with ease.
For round three, she had to perform three solos. For the classical section she performed the Black Swan variation and Diana variation. Atienza is known for her fluid multiple pirouettes and quick corner turns. She reportedly performed numerous triple pirouettes that thrilled the audiences. For contemporary, she performed another premiere of a new work by Jaynario entitled "Tribal Princess".  Atienza was coached by Philippine Ballet Theatre Artistic Director Ronilo Jaynario and Ballet Master Anatoli Panasiukov.
Katherine Barkman's Rise
Katherine Barkman is no stranger to the USA International Ballet Competition. She was a semi-finalist in the Juniors category in 2014 representing the USA . She returns with 2002 Gold USA IBC medalist non competing partner Joseph Phillips still representing USA but under the mentorship of Ballet Manila.
In round one they performed the Grand Pas De Deux of Don Quixote. This being a signature piece of Barkman, they effortlessly made it to the next round charming the crowd with their flirtatious technique . For the contemporary section they performed "K.B.J.P", a daring pas de deux crafted for them by Augustus "Bam" Damian. For round three they performed Grand Pas Classique. For the contemporary session they performed "The Distance Between Us" choreographed by Simon Hoy. Under Ballet Manila, they were coached by Lisa Macuja and Osias Barroso.
Taking Home Awards
The recently concluded gala announced that Veronica Atienza got the Special Award for Jury Encouragement for Women Seniors and Nicole Barroso got the same award for Juniors. Soobin Lee from  Korea and Katherine Barkman from the USA won the silver.
While Team Philippines did not get the top prize, their performance certainly left an impression.  What this competition proves is that the Filipino dance community is now an empowered one. Our dancers are brave enough to take on global challenges such as the USA IBC. Team Philippines represents a generation of dancers  who are willing and and able to represent our country's colors in a global landscape.

This story originally appeared at Art a Turning Pointe.
Comments