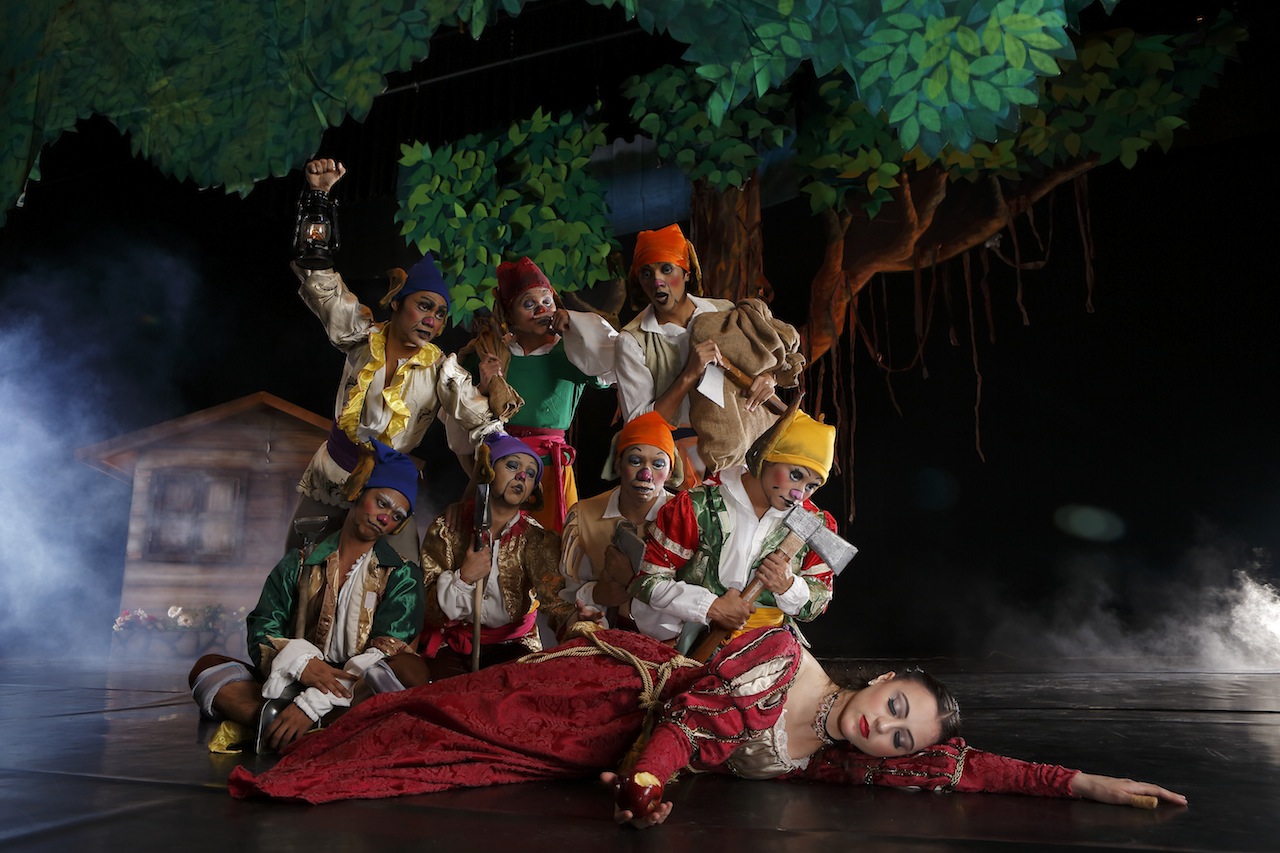 Lisa Macuja-Elizalde's 'Snow White' solidifies her career as full-fledged choreographer
Funny how the idea of creating her own version of "Snow White" came to Ballet Manila's CEO and Artistic Director Lisa Macuja-Elizalde right after her full choreographic debut last year. Due to the success of "Cinderella," what was once regarded simply as "The Next One" has now become a second full-fledged masterpiece from the Prima Ballerina herself—and it's finally making its world premiere in the 22nd performance season, "Flights of Fantasy."
When asked about her fascination with fairy tales as ballet, she says, "My calling has always been to become a classical ballerina—nothing else. First, I believe in sticking to what you know, and I know my classical ballets very well. I have a wealth of classical ballet steps in my dancer's vocabulary. If you think about it, the classical ballets are all fairy tales, or at least stories, that have come to life in dance form."
Ballet Manila's take on the fairy tale classic will be more Brothers Grimm than Disney when it comes to the production's look and feel. This was a conscious decision made by Lisa herself, as she wanted the storytelling to be the main star of the show. They are "storytellers on toes," after all.
Last year's full choreography work in Cinderella was just the warm up. Lisa shares, "I now understand when choreographers say that they get inspiration from the dancers they work with. That was the case with Cinderella, and now, with Snow White."
Lisa knew that she wanted more, now that her insecurities as a choreographer have gone away. With the help of Ballet Master Osias "Shaz" Barroso and even the dancers' little quips and comments, and of course, the company's mastery of the Vaganova technique, Snow White promises to be a magical and fantastic show—all in all, a truly Ballet Manila production.
From the costumes to the dancers themselves, there's a sense of synergy that will be most evident when the show finally makes its world premiere. Lisa provides a teaser about the set designs and costumes:
"Set designer Mio Infante has talked about making mushrooms the main feature in the forest. There will be so many dynamic elements on stage like a moving mirror, as well as animal figures. Popular nursery rhymes will also be used in the music being arranged by Von De Guzman. Longtime Ballet Manila costume designer Michael Miguel will once again make amazing costumes. Watch out for Snow White's costume changes!"
With Snow White, Lisa guarantees that each member of the audience will get their fill of pure magic, romance, and fantasy. The audience can only expect the highest quality of dancing as well from the country's youngest yet strongest ballet company.
Lisa Macuja-Elizalde's Snow White will make its world premiere on November 25, 2017 at 6:00PM at the Aliw Theater. There will be three other shows: November 26, (3:00PM), December 2 (6:00PM), and December 3 (3:00PM).
You can buy tickets HERE.
Founded in 1995 by Prima Ballerina Lisa Macuja-Elizalde and Osias Barroso, Ballet Manila is the country's premier classical dance company. With the mission of connecting both ballet and the people, the company, which puts education at the forefront of its priorities, is well-known as the only Philippine dance company to adopt and strictly adhere to the Vaganova Academy of Russian Ballet style of dancing, which is well-regarded the world over as the most disciplined and technically-superior style. The company currently has 65 artists under its wing, all of whom have been trained in the Vaganova Academy style of dancing. Each artist boasts of a solid repertoire that consists of some of the most technically challenging and timeless ballet favorites.
Comments