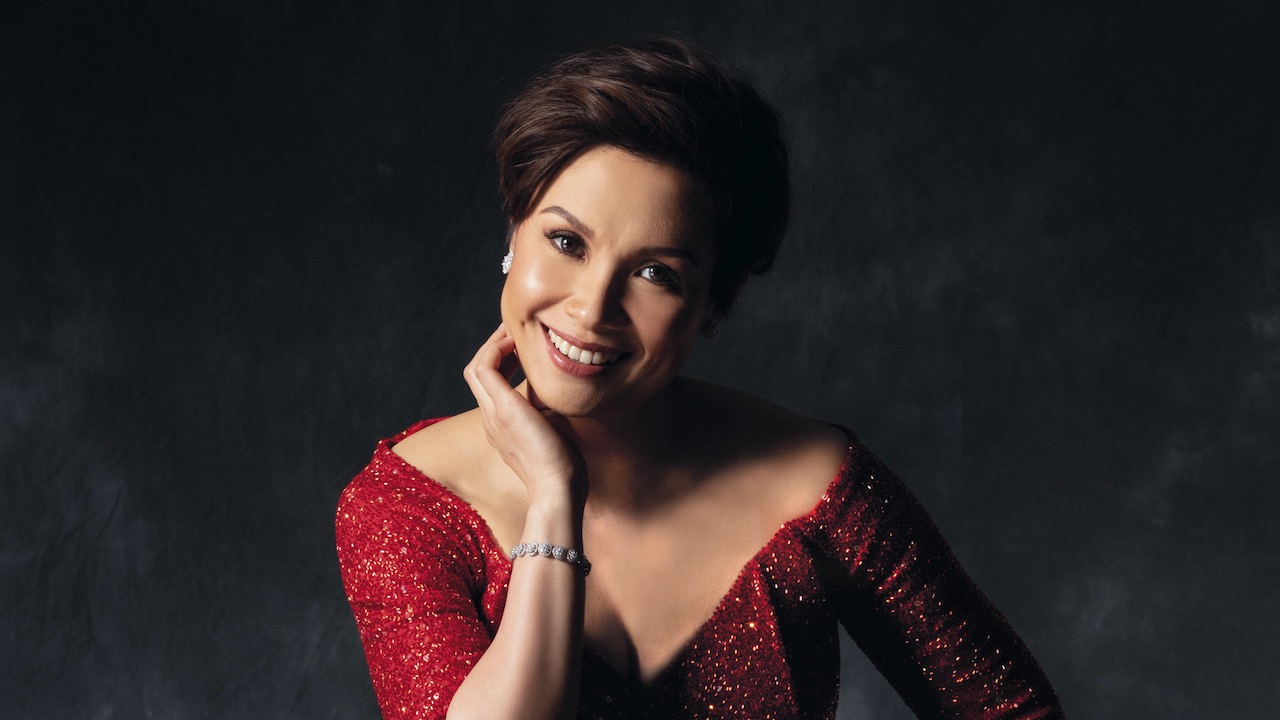 Lea Salonga: On her Upcoming Concert, Playing Mrs. Lovett, Yellow Rose, and More!
Tony Award winner Lea Salonga will be performing in a two-night concert entitled "Perfect Ten" at Resorts World Manila's (RWM) Newport Performing Arts Theater this August in celebration of RWM's 10th anniversary. 
While the concert line-up has not been finalized, Salonga says that they are going to do a lot of music that are familiar to audiences. "It looks like it's musical theater heavy and film music heavy, and given that Resorts World seems to be a home for musical theater now, especially for the original material, it seems appropriate that we're doing a lot of musical theater stuff," shares Salonga in our pocket interview.
"Perfect Ten" will run only a little more than a month before she co-stars with Jett Pangan in Atlantis Theatrical's production of "Sweeney Todd." She also recently played Erzulie in the 2018 Tony Award winner for Best Revival of a Musical "Once on this Island", and Gail in the film "Yellow Rose", where she is featured alongside Tony Award nominee Eva Noblezada, Princess Punzalan, among others. She also just concluded "The Human Heart Tour" in North America.
We ask her about her thoughts on playing Mrs. Lovett, on what she felt like to have been part of another Tony Award-winning production, on working with Eva Noblezada in "Yellow Rose", on doing more roles in the country, on her thoughts on the Mulan live-action remake, as well as her plans for the next year.
What are some of your favorite career milestones? 
Definitely getting to perform in Annie at the CCP when I was 9, getting cast as Kim in "Miss Saigon", and being able to do that show both in London and in New York.
Being the first Asian performer in "Les Mis", that was something I felt I really, really wanted to achieve in my career; I think more than anything that came before it up until then. And of course getting cast for the Disney movies [Princess Jasmine, Mulan], and just being able to say that I'm a working actor. And then getting picked to be a coach on "The Voice" and then turning that into an opportunity to pay forward, to pay back my coaches and my own teachers that have taught me so much, and to be able to then throw the energy back out into the universe.
Have you always wanted to play Mrs. Lovett?
I guess it was something I'd wanted to do after I first saw it here, when Menchu Lauchengco-Yulo did it. I was like, "That's interesting to do, but not right now. Maybe later on", so it was kind of always a backburner thing for me and Bobby [Garcia] to eventually do. I think once we both felt, "Alright, we're at the right age for this. Let's do this.", he started casting it in his head. And I go, "Who are you gonna get for Sweeney?" And he's like, "We'll get Jett Pangan, because nobody else in the musical theater world in Manila has a voice like that."
What other Broadway shows would you want to perform locally? 
Probably more Sondheim stuff because it's just harder and more challenging. Also the roles he writes for women are very interesting. This is a really big year for Sondheim here, because there are three musicals, one after the other, there's "Company", there's "Passion", and there's "Sweeney Todd", and I think audiences are gonna be in for a treat if they're open to being challenged.
You've originated a number of roles abroad, like Kim in "Miss Saigon" and Kei Kimura in "Allegiance." Would you be open to originating roles here?
I'm intimidated just by the language. I know my limitations when it comes to Tagalog. Even for "The Voice", I have a really, really hard time. I know that there are rehearsals but it's a challenge that I don't know that I would be up to. I mean film pa lang, already it's hard and that comes with take 2, take 3, take 10 if needed. So I'm a little intimidated by the prospect.
What did it feel like to be part of another Tony-winning production (Once on this Island) on Broadway?
It was a thrill. It was such a thrill to know that we had won it. We were on the bus heading back to our theater because we all had to get dressed up for our party (because there's a party regardless if you win or lose). And when we heard Christine Baranski announce (and we were all huddled around a cellphone that was streaming it), when we heard her say "Once", the whole bus exploded and we were all still in costume. The first person I called was my husband and I was like crying because of the sacrifice that we as a family had to go through. So he had to be the first one I called. I got off the bus, I got on the phone, and I'm like "Hun, we won!", and he started crying on the other end of the phone, fully aware of what our family had to give up in order for me to do that.  So we had something to show for it. 
What was it like working on "Yellow Rose" with Eva Noblezada?
Oh my God. Her on film, she's magic on film. I think people are really going to connect with her. She's emotionally open, and the things that she thinks up on the spot to improve as the film was being made, it was just brilliant. I think people are really going to rally behind her on this one. She's really wonderful. 
I'm hoping that it's released here because people will get to see Princess Punzalan on screen again. And she is so good in this. She is so good. Like whatever you remember of her, that's exactly what you're going to expect. And she is so wonderful in this, my God.
How do you feel about Mulan's live-action remake not having any music?
I'm happy. (laughs) I'm actually happy. I'm okay. The live action version needs to be its own creation. And because it's not gonna be a musical, it's going to be very, very different from what it originally was. But what a wonderful wave of Asian representation on film. There is "Crazy Rich Asians", "Yellow Rose", and "The Farewell" with Awkwafina starring in a drama, and then there's "Mulan". 
What are your plans for next year?
I'm getting booked for performances on cruises, for another tour, for concerts in other parts of Asia, not just the US, so there's Hong Kong I think in July, Singapore in March, and I think there's Thailand, I'm not sure when. My year is booked. I get booked a year in advance, but I can't complain!
"Perfect Ten" will be running from August 30-31, 8pm at the Newport Performing Arts Theater of Resorts World Manila. She will be joined by guest artists Tanya Manalang, Esang de Torres, Nicole Chien, and Michael K. Lee, who starred alongside Lea in "Miss Saigon" and "Allegiance". It will be directed by Floy Quintos, with musical direction by Gerard Salonga, accompanied by the ABS-CBN Philharmonic Orchestra.
You can watch Lea Salonga sing Mulan's "Reflection" and Once on this Island's "The Human Heart" in the video below.
 You can buy tickets HERE.
Comments