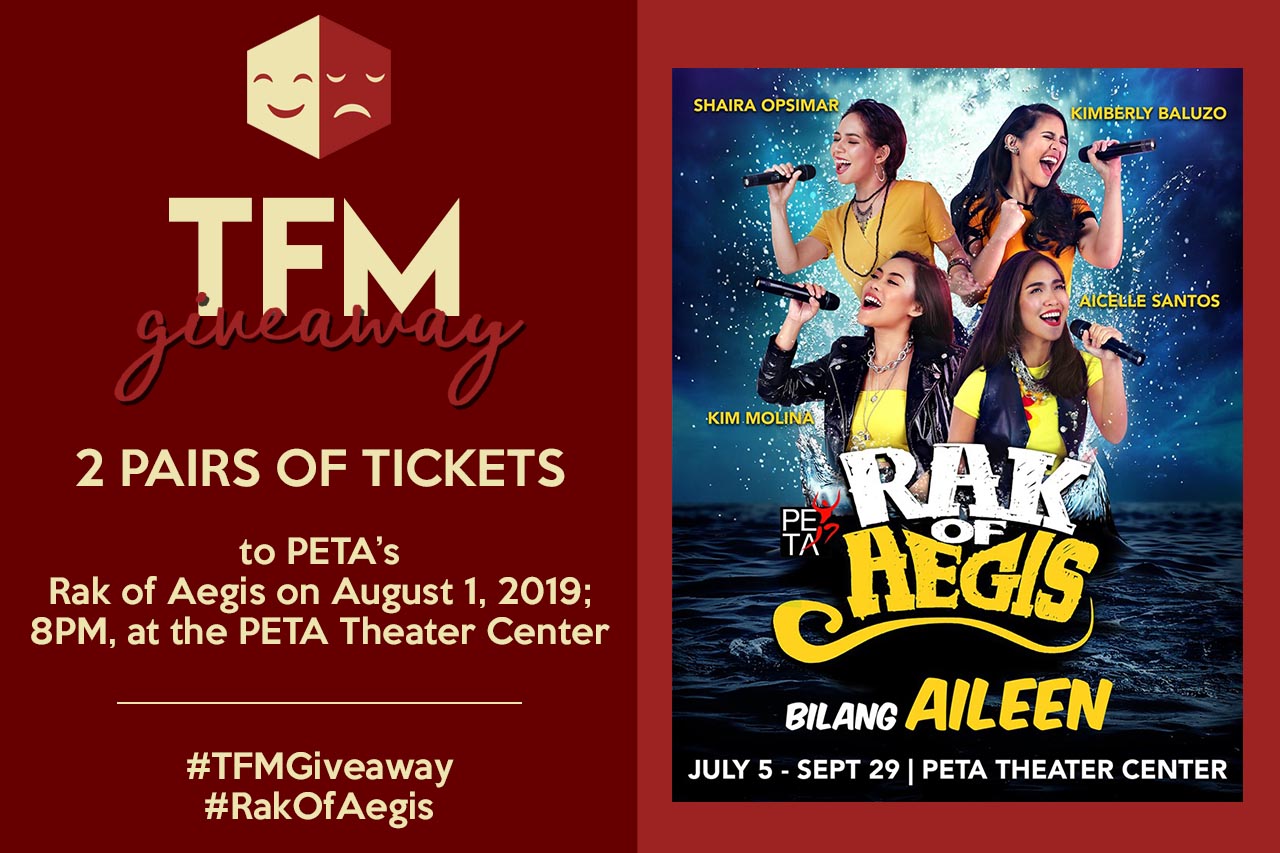 #TFMGiveaway: Win Tickets to PETA's Rak of Aegis!
PETA is currently staging the 7th run of its hit OPM musical, "Rak of Aegis", running until September 29, 2019 at the PETA Theater Center. The ongoing run consists of new and returning cast members, including Aicelle Santos, Kim Molina, Shaira Opsimar, Randy Santiago, Noel Cabangon, Jerald Napoles, Pepe Herrera, Myke Salomon, Vince Lim, among many others.
It's the type of show that audiences want to experience again and again, so if you haven't seen the show, or if you've seen it multiple times, we're here for you! We're giving away 2 PAIRS OF TICKETS to 2 LUCKY WINNERS for the August 1, 8pm show!
Here's what you need to do:
1. Answer this by leaving a comment on the Instagram contest post: Which song from the musical are you most excited to hear and why?
2. Tag the friend or family member you want to bring with you if you win.
3. Make sure you and the person you tagged are following us on Instagram (and have liked the post!).
Make sure you've sent in your comment before 12nn on July 29 (Monday). We'll be contacting the winner via Instagram DM, so keep your eyes peeled! We'll also update this post with the winner when the giveaway ends.
Break a leg!
Comments