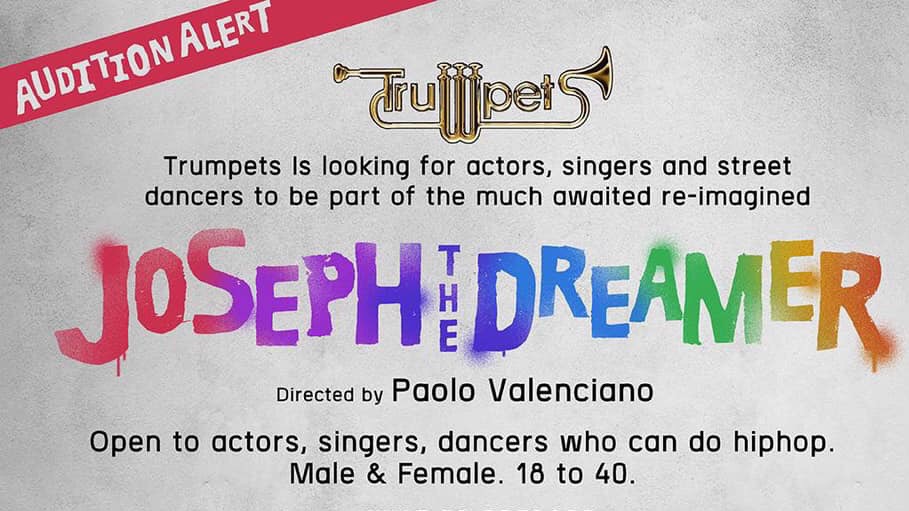 "Joseph the Dreamer" by Trumpets Coming in 2020
Trumpets Inc., the professional gospel theater company, is set to stage a reimagined version of "Joseph the Dreamer" in 2020. An original production, with a book written by Freddie Santos (who also served as director) and music and lyrics by Cam Floria, was first staged in Cebu in 1989 and was later restaged at the Meralco Theater in 1991. It also had more recent runs in 2006 and 2009, the latter run having tours in Cebu, and other provinces in Visayas and Mindanao. It is based on the biblical story of Joseph, the 11th son of Jacob.
The musical will be returning in 2020 with a new script and musical arranger, while still retaining the music and lyrics by Floria. The new production will be directed by Paolo Valenciano.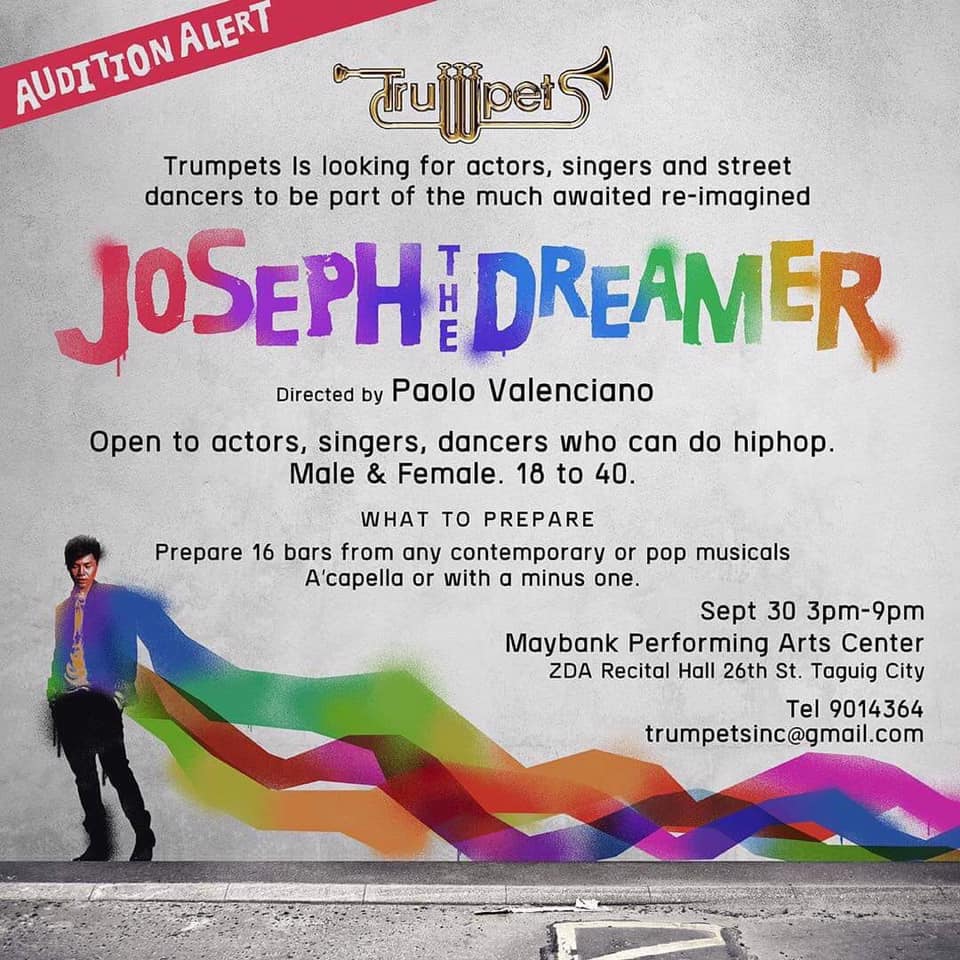 Interested actors, singers, and street dancers aged 18-40 can audition on September 30, 3pm-9pm at the ZDA Recital Hall of the Maybank Performing Arts Theater. They should be ready to sing 16 bars from any contemporary or pop musical, a'capella or with a minus one. For inquiries, call Trumpets Inc. at 901-4364/ trumpetsinc@gmail.com.
Specific running dates as well as a final venue have yet to be announced.
Comments