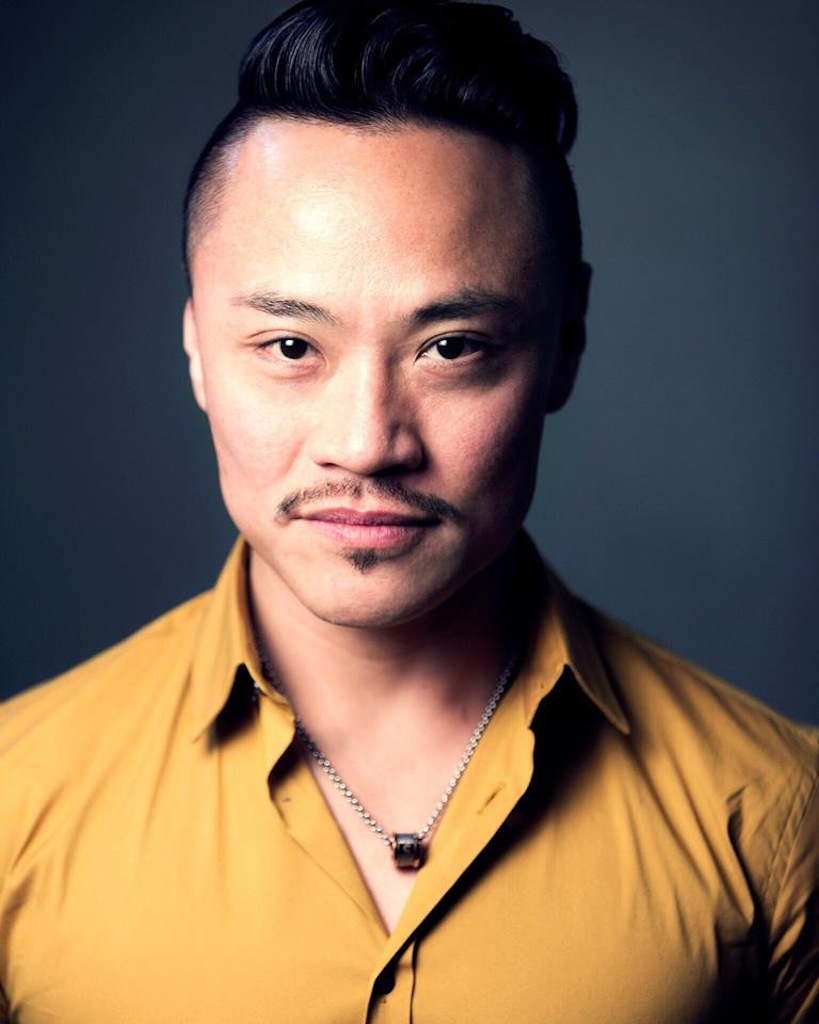 Interview with Miss Saigon's Chuck Marbella
Christian Rey 'Chuck' Marbella will once again be playing the role of the Engineer in the forthcoming Miss Saigon UK Tour in 2017. He will be alternating the role with Red Concepcion and will be playing opposite other Filipino thespians such as Gerald Santos (Thuy), Joreen Bautista (Kim alternate), and Aynrand Ferrer (Kim understudy).
Chuck Marbella began his Miss Saigon journey in the Manila production back in 2000. To this day, he has done the show in 5 different productions (Manila, Asian Tour, 1st U.K. Tour, 2nd U.K. Tam Tour and the West End London Revival 2016), playing the ensemble, Thuy, and the Engineer. He most recently played the Alternate Engineer in the West End London Revival in 2016.
We were curious to find out what it was like to be in his shoes, taking on multiple roles in such an international landscape.
You joined Miss Saigon back in 2000 during the Manila run, how did it all start for you?
I took up B.S. Medical Technology. I just graduated from college in Cebu and was planning to proceed into proper Medicine when I heard about the casting call in Manila for Miss Saigon. I was hesitant at first as I've already made up my mind on what career path to take and I've been to Manila three times only prior to the audition, so I'm not familiar with the city. But my mom suggested to give it a try, take a chance on this once in a lifetime opportunity, so I won't have any regrets. So in the end, I went and auditioned in what I thought would be a quick process…(fly to Manila, be the first to register, sing and I will know after if I pass or not, then fly back to Cebu)… but I ended up staying in Manila for a month after about 10 callbacks. If I'm not mistaken, out of the thousands who auditioned in the open call, they got only 6 people, and I was one of them.
You've played both Thuy and the Engineer on multiple occasions. Which role are you more comfortable with?
They are 2 very different characters that I absolutely love. What a treat and a privilege it was for me to play both roles, in 2 different productions, in the U.K. Tour and in the recent London Revival. THUY has a total stage time from start to finish of about 12 minutes. It's a cool gig! But the emotional intensity of the character can be quite physically and emotionally draining (if done right consistently 8x a week), but what a fulfilling role to play.
The ENGINEER on the other hand is such a colorful, physical and emotional character that is so fun to do. You are busy from start to finish with a long stage exposure, more than Kim actually. I must admit I love playing the part. It's rewarding and always has a feel good effect on me every time I do it.
With all of your previous co-stars, who did you feel you performed with the best? Any memorable stops, or stories on the road?
Is this a trick question? Hahaha…
I have been paired up with several Kim's in Miss Saigon both as THUY and ENGINEER. A lot of them are very close friends of mine, close to my heart and special. Each and every one of them has a different take on the role and have different strengths.
Memorable stories? So many stories, so little time..haha.
There's one in the recent revival in London. I was a double cover to both roles. I had a scheduled 2 week Engineer performance, and on the 2nd week on a two show day, the company was plagued by sickness and we were 13 people down that day. After the first show our THUY lost his voice and decided to go off on the second show and I'm his only cover for the part. So long story short, I was the ENGINEER in the matinee show and THUY in the evening show.
What do you love about the musical? What makes you keep on coming back to it? What do you think is the message it tries to impart?
Miss Saigon has all the elements of a blockbuster musical. Awesome music, great story and message, spectacular and if I may add…the Filipinos in the cast. Wink wink…
Just like any tragic story, there's always a lesson to be learned. The show speaks a lot about love, sacrifice and survival. In the end, shortcuts will never get you anywhere and love always win. I suggest, you bring a box of tissues when you come see it.
What are you looking forward to the most in the upcoming Miss Saigon UK tour?
I've come full circle, back to the cities I've visited when I joined the first ever U.K. National Tour of Miss Saigon. It's an opportunity for me to grow more as an actor. Learn from these new breed and new generation of talents and the new energy that they put in which would then make this production completely different, fresh and new. And of course another chance to have a lot of fun. See you guys all in the theatre!
Christian Rey 'Chuck' Marbella's other theater credits include playing LunTha in The King and I (Newport Performing Arts Theater Manila, Philippines and The Village Theater Washington, U.S.A. ) ; Ravana in Ballet Philippines' production of Rama Hari 2012 ( Cultural Center of the Philippines, Manila ); Peter in Jesus Christ Superstar ( The Village Theater, Washington U.S.A. ); The Full Monty; Show Boat; Beauty and The Beast ( all for The Village Theater, Washington U.S.A. ) and Cinderella ( Newport Performing Arts Theater Manila, Philippines ) just to name a few.
Other work includes: Schonberg and Boublil's :Do You Hear The People Sing (A Benefit Concert at the Newport Performing Arts Theater Manila, Philippines); Friends in Music ( The Peninsula Hong Kong's 85th Anniversary Celebration ); West End Benefit Concert ( Cebu City, Philippines ); Special Guest Artist : 4th of July Celebration of the American Chamber of Commerce Cebu Chapter ( Marriott Hotel Cebu, Philippines ).
MISS SAIGON tells the story of young bar girl named Kim, orphaned by war, who falls in love with Chris, an American GI – but their lives are torn apart by the fall of Saigon.
The musical has music by Claude-Michel Schönberg with lyrics by Richard Maltby Jr. and Alain Boublil, adapted from original French lyrics by Alain Boublil, with additional lyrics by Michael Mahler.
The new production is directed by Laurence Connor with musical staging by Bob Avian and additional choreography by Geoffrey Garratt. Production design is by Totie Driver and Matt Kinley based on an original concept by Adrian Vaux; costume design by Andreane Neofitou; lighting design by Bruno Poet; sound design by Mick Potter; and orchestrations by William David Brohn.
Since its London premiere in 1989, Cameron Mackintosh's production of Alain Boublil and Claude-Michel Schönberg's epic musical MISS SAIGON has become one of the most successful musicals in history.
The original Broadway production of MISS SAIGON opened on April 11, 1991 with what was the largest advance sale in Broadway history ($37 million). The show went on to play for nearly ten years and 4,063 performances seen by more than 5.9 million people. MISS SAIGON has been performed in 28 countries, over 300 cities in 15 different languages, has won over 40 awards including 2 Olivier Awards, 3 Tony Awards, and 4 Drama Desk Awards and been seen by over 35 million people worldwide.
The schedule for the tour is as follows: Curve Leicester – 3 July – 22 July 2017; Birmingham Hippodrome – 26 July – 23 September 2017; Bord Gais Energy Theatre, Dublin – 4 October – 18 November; Wales Millennium Centre, Cardiff – 29 November 2017 – 6 January 2018; Festival Theatre Edinburgh – 17 January – 17 February 2018; Mayflower Southampton – 21 February – 17 March 2018.
Comments