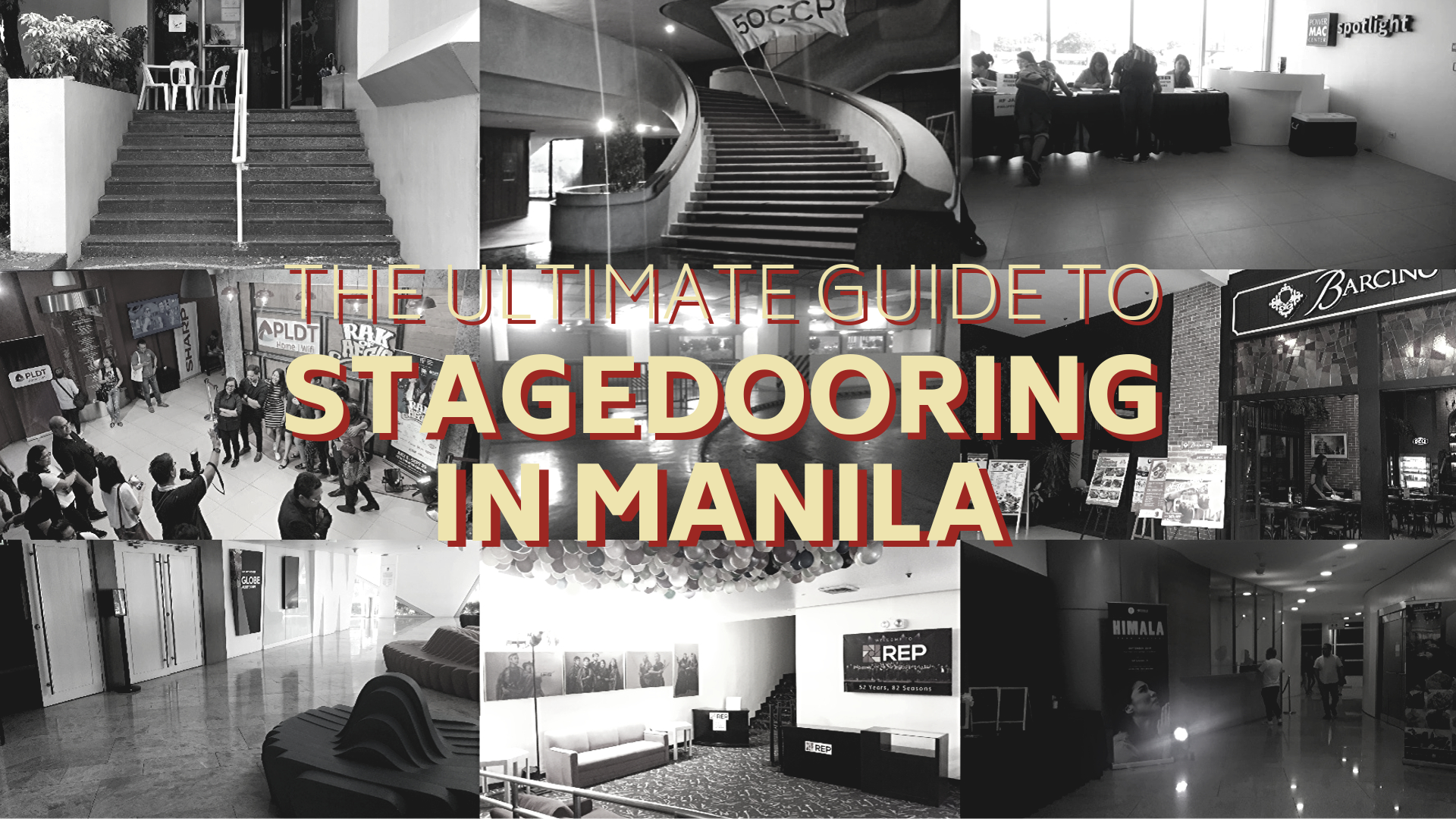 GUIDE: The Ultimate Guide to Stagedooring in Manila
What sets theater fans from others is that they stay way past the encore, way past the curtain call, to do one particular thing—a curious act called stagedooring. 
By definition, the stage door is a door that is used by the actors and theater workers when entering and leaving the theater. From that, the term stagedooring was coined to mean the act of waiting by the stage door after a show to catch actors leaving the theater for some autographs and photos. 
If this age-old tradition favored you enough, your favorite theater actors would come out their 'stage doors' after their shows to sign some autographs; if you really strike lucky, they may even stay a while for a handful of photos and some small talk.
But before you even think of stagedooring yourself, always make sure you'll come prepared. To help get you that coveted signature or that sought-after selfie, here are all the information you need about stagedooring in the metro! 
Where to Go
First (and most importantly), you'd have to catch a show to have something to stagedoor for. But after the curtain's down, what comes next? Put simply: how would one even stagedoor if they have not a single clue where the 'stage door' is? 
In most cases, it's not actually a literal stage doorway; more often than not, it's a lobby, a staircase, a quaint anteroom. Here's where to spot your favorite actors at your next show you'll be seeing! 
CCP Theaters
Address: Cultural Center of the Philippines along Roxas Boulevard in Pasay City
What's usually on stage: Shows by their resident companies, including Tanghalang Pilipino and Ballet Philippines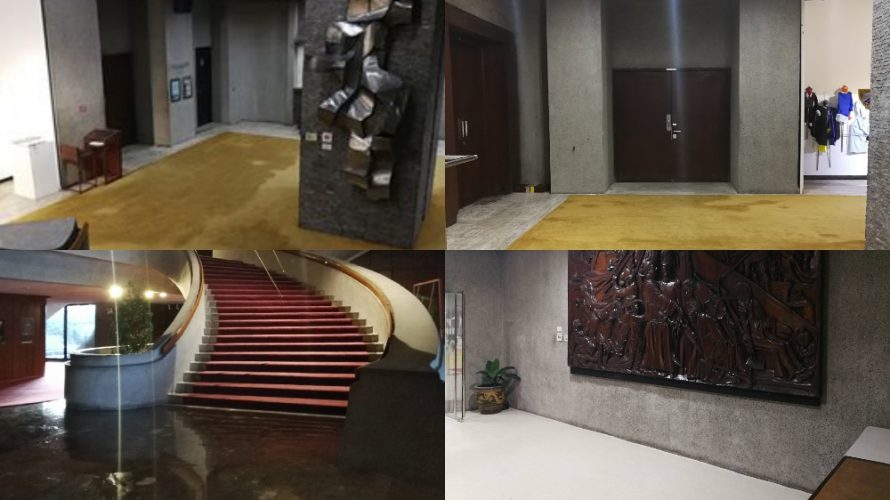 Where do I stagedoor? As for the Main Theater, where Ballet Philippines performs, you can catch the company at the grand staircase outside the theater after the show; meanwhile, the Tanghalang Pilipino Actors' Company usually gathers for some autographs and pictures right outside either the Little Theater or the Studio Theater.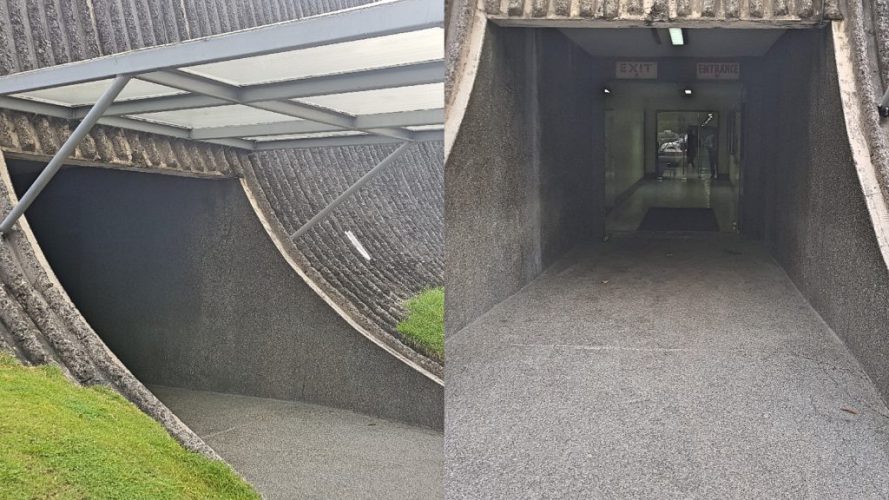 Sometimes, you could also catch them by waiting near the artists' entrance doors at the side of the building, near the side entrance for audiences. 
The Theatre at Solaire
Address: Solaire Resort and Casino, along Asean Avenue, Entertainment City in Parañaque City
What's usually on stage: Your favorite Broadway musicals like Cats and the Phantom of the Opera, brought by GMG Theatrical Productions
Where do I stagedoor? You may spot your favorite stars at the stage door of The Theatre at Solaire, located at the theater building, on the same level as the  Shoppes drop-off. You can also catch some cast members walking around at the theater lobby after the show.
PETA Theater
Address: PETA Theater Center, along Eymard Drive in New Manila, Quezon City
What's usually on stage: Shows by PETA's own resident company (known for their musical comedies Rak of Aegis and Caredivas), and some stand-up and spoken word poetry groups like SPIT (Silly People's Improv Theater)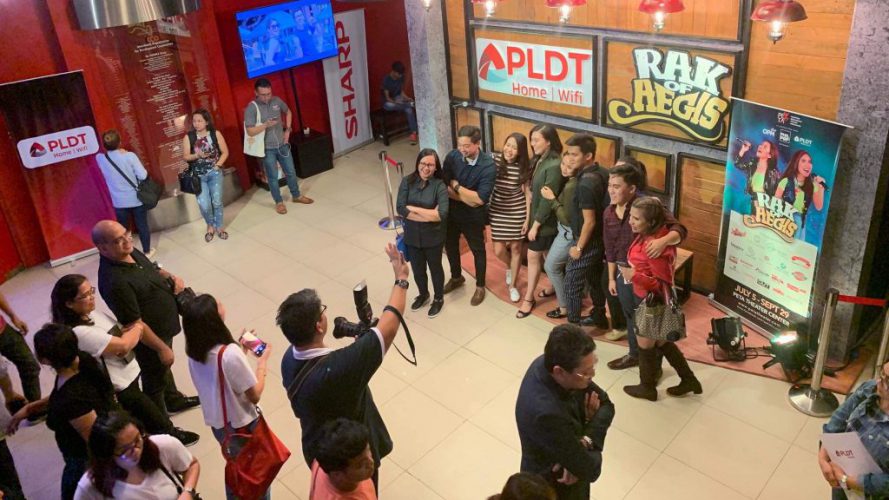 Where do I stagedoor? You'll get your autographs signed at the main lobby right outside the theater, where entire casts usually gather post-curtain call to mingle with their avid fans. 
Newport Performing Arts Theater
Address: Newport Mall, Resorts World Manila, along Newport Blvd., in Newport City, Pasay City
What's usually on stage: Shows by Resorts World Manila's resident company, the Full House Theater Company, such as Ang Huling El Bimbo and the upcoming Bongga Ka Day!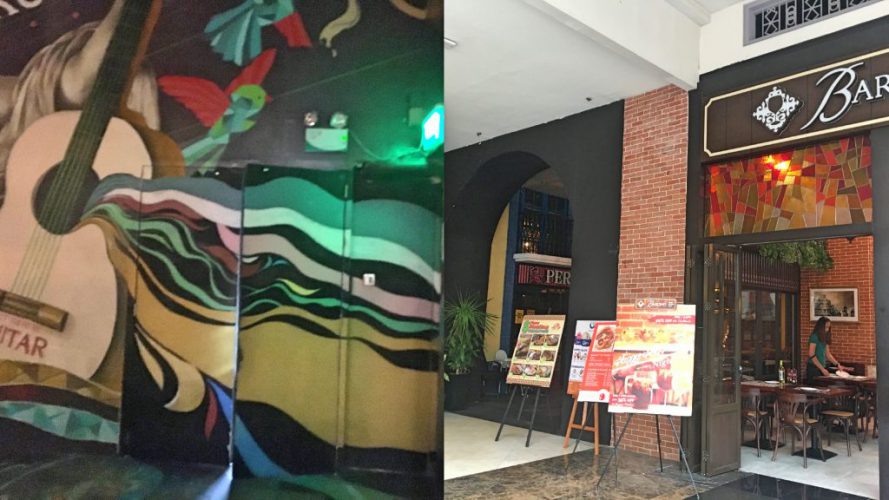 Where do I stagedoor? As for their latest offering, Ang Huling El Bimbo, fans could have their photos taken right on stage with the main cast themselves. However, the actual stagedoor can be found on the second floor of the Newport Mall, in an alley in between Barcino Wine Resto Bar and Peri-Peri Charcoal Chicken. 
Carlos P. Romulo Auditorium
Address: RCBC Plaza, along Ayala Avenue in Makati City
What's usually on stage: Your favorite Broadway musicals staged by Atlantis Theatrical Entertainment Group's own company; and sometimes, Upstart Productions as well as 9 Works Theatrical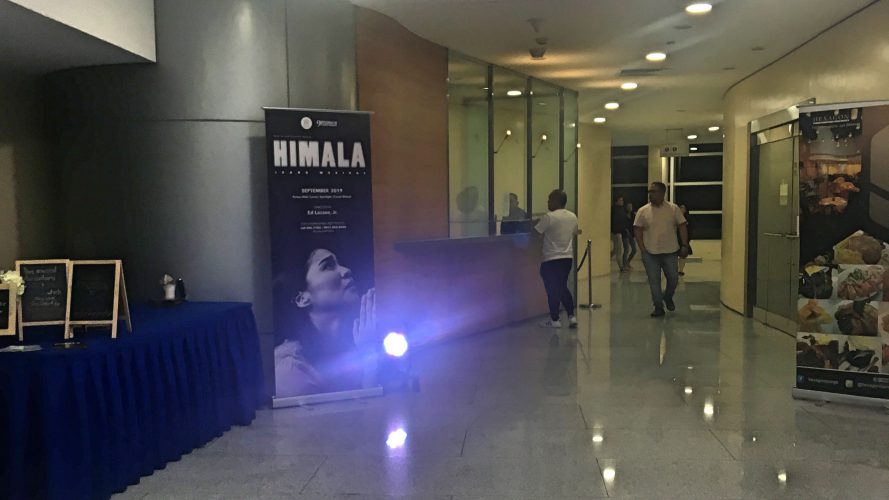 Where do I stagedoor? Wait around at the lobby right outside the theater after the show for a moment or two with your favorite theater stars. 
Meralco Theater
Address: Meralco compound, along Ortigas Avenue in Pasig City
What's usually on stage: Big musicals by Atlantis Theatrical Entertainment Group, the same group who brought us Matilda and Beautiful, as well as shows by other theater companies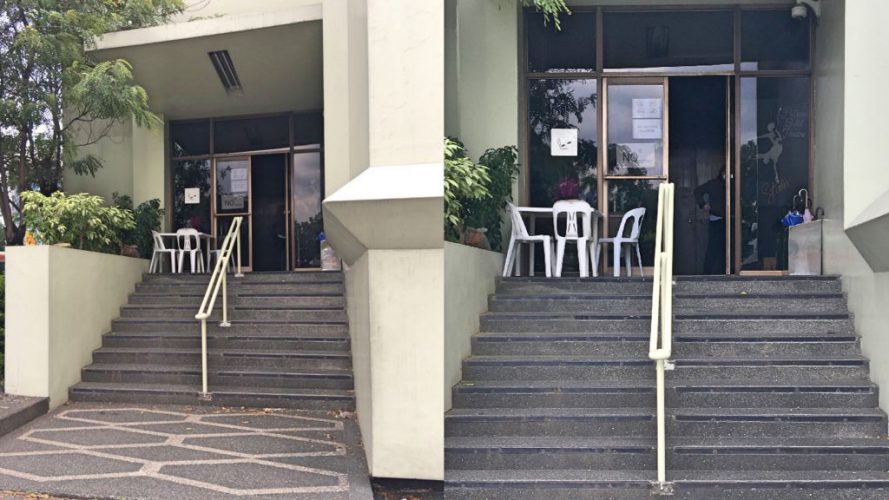 Where do I stagedoor? From the vestibule, move on out until you see a round receiving table in front; turn left and go out the door (you'll see a men's bathroom on the way). Then make another left and go straight down the walkway. When you reach a corner, you'll see the staircase where the stage door will be, which is in front of the parking area. (Whew!)
OnStage Theater
Address: Greenbelt 1, along Paseo de Roxas in Makati City
What's usually on stage: Shows by its resident company, Repertory Philippines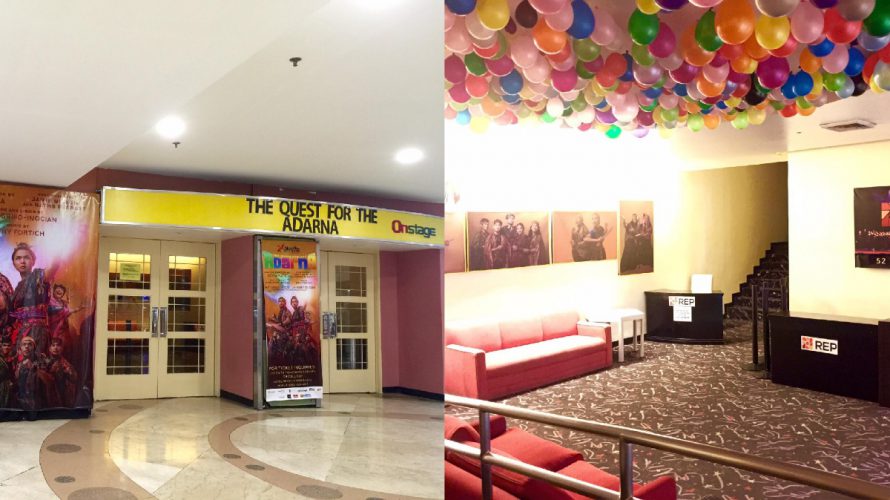 Where do I stagedoor? You don't have to wait elsewhere for this one: REP's cast usually takes their photos with fans at the stage, or right in front of it, well within the theater. Sometimes, the cast also gathers at the theater lobby to meet their eager fans. 
Power Mac Center Spotlight
Address: Circuit Makati, along Circuit Lane in Makati City
What's usually on stage: Shows by The Sandbox Collective (who's behind the award-winning production of Himala, Isang Musikal), Red Turnip Theater (who brought us the plays Constellations and The Nether), and other black box theater productions, and most recently, Twin Bill Theater's Dancing Lessons and New Voice Company's Stop Kiss
Where do I stagedoor? Gather at the lobby right outside the theater and you won't miss that selfie or that coveted autograph. 
Globe Auditorium
Address: Maybank Performing Arts Theater, along 26th Street in Bonifacio Global City, Taguig City
What's usually on stage: 9 Works Theatrical, a frequent partner and collaborator of Globe LIVE, who brought us Broadway hits like Newsies and the original musical ETO NA! Musikal nAPO!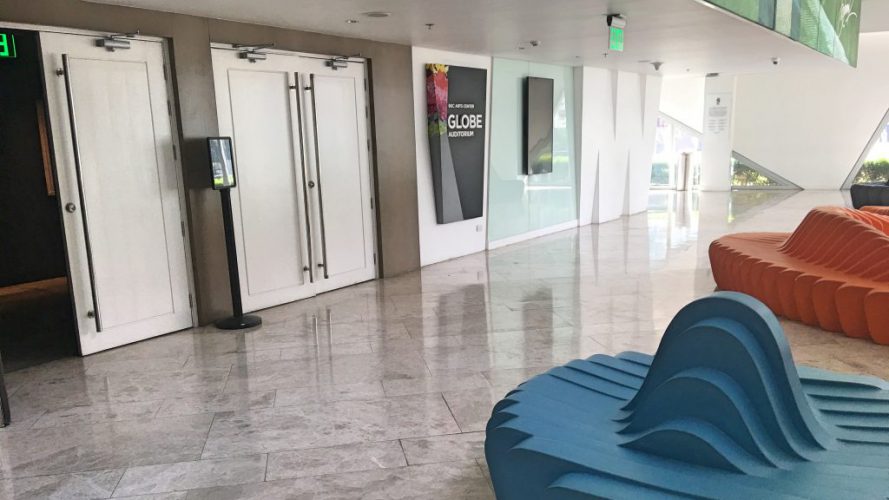 Where do I stagedoor? Most actors enter and exit via the regular entrance doors so you'd probably spot your faves by waiting around by the entrance of the auditorium. 
Arete Theaters
Address: Arete, University Road, Ateneo de Manila University, Loyola Heights, Quezon City
What's usually on stage: Shows by Black Box like the most recent production of Mula Sa Buwan. Other black box shows like Desaparesidos and Dekada 70 were also staged at this venue.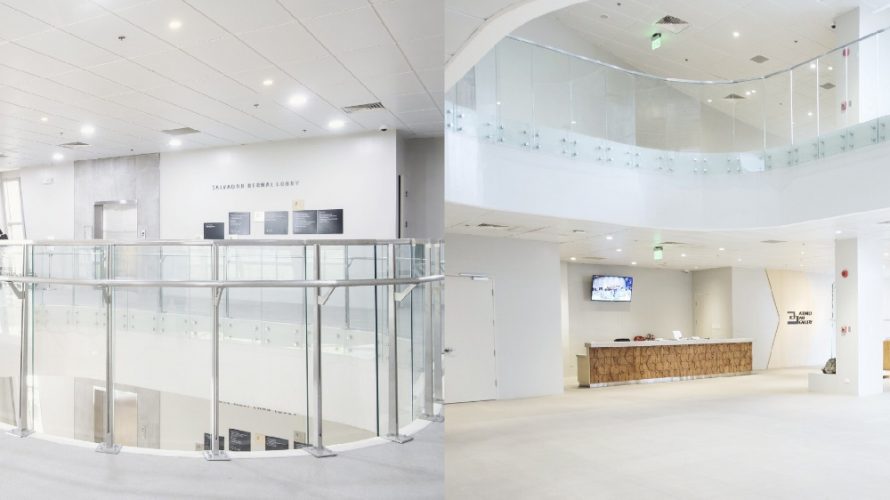 Where do I stagedoor? For shows staged at Hyundai Hall, you can take photos with your faves at the Suthira B. Zalamea Lobby in front of the theater's entrance itself. For shows staged at the Doreen Black Box upstairs, the Salvador Bernal is your best spot.
What to Bring
Once you find yourself at the 'stage door', make sure that you have these stuff at your immediate disposal:
Your ticket stub, souvenir program, or merch. More than anything, no autograph will ever be made if there's nothing to sign on! If on a souvenir program, you could either let them sign on the cover page or on the character page of your favorite actor!
Your favorite pen. Key to the perfect autograph is a perfectly fine pen: one that could write on any surface, even a souvenir program's glossy cover. Tokyo Finds has a pen that could do the job perfectly; with their Doodle pen, you don't have to worry about precious signatures getting smudged! It even has a dual tip feature—it could both write like a marker and paint like a brush on your favorite merch!
Gifts you want to give your fave. You could show your appreciation with a small token—fan mail, a teddy bear, flowers, you name it! It'll surely make their day, after a long one on stage.
And a phone for a selfie! Get your cameras ready! And don't forget to strike a pose for the ultimate selfie. Pro tip: take a burst photo, so you'd have plenty to choose from (and not end up with your eyes closed when you've only taken one photo).
What to Do
As with every tradition, stagedooring has its own rules too; that said, theater etiquette does not culminate at the curtain call. Here's a rundown of what to do at the stage door:
Learn to be patient.

Don't leave during the curtain call just to get to the stage door the quickest; it's better to have an action plan ahead instead so you'll know how to get there as fast as possible after the curtain's down. 

Respect your stars.

After all, it's still the cast's decision if they want to sign programs and take photos with fans after the show; don't ever force your faves especially if they aren't in the mood or are in a hurry. Also: don't just randomly touch or hug your faves without their consent; they're people too and it could get really uncomfortable when this happens.

Ask the ensemble for autographs too.

Everyone involved in the theater give up blood and sweat to put out the best each show. Show your appreciation to everyone in the cast; you never know—that cast member might just be the next breakout star!

Be mindful of other fans.

Always be considerate of fellow theater fans; this means no pushing and shoving when in queue for autographs. Also, don't take forever with your stars so that others would still have time with them too!

Say thanks!

Being at the 'stage door' is literally just fan service, and cast members aren't really required to stay around to entertain the audience after the show's over. Don't forget to say a nice compliment and thank them for the time they've set aside for stagedooring. 
Have any exciting stagedooring stories to share? Share them down in the comments! 
Good luck, and happy stagedooring!
Comments