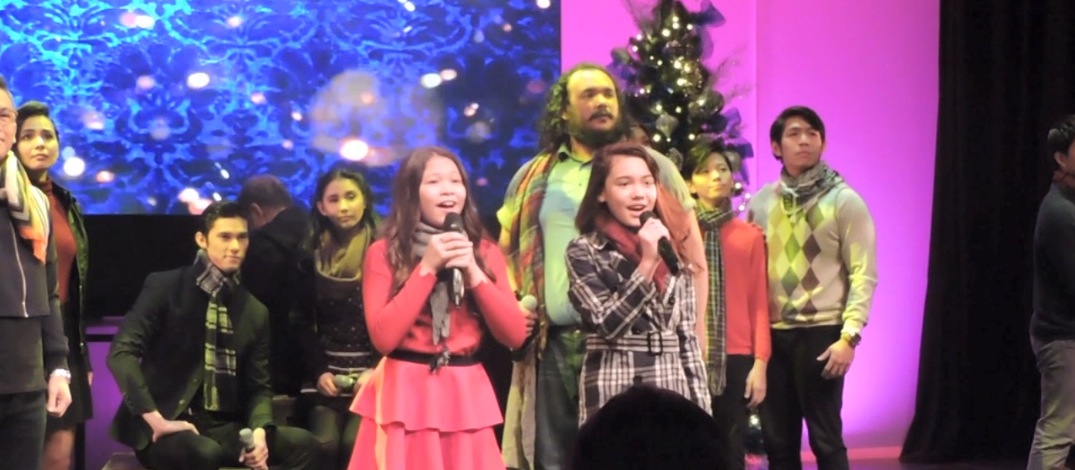 FIRST LOOK: The Cast Performs Medley from "A Christmas Carol"
The star-studded cast of 9 Works Theatrical and Globe Live's re-staging of A Christmas Carol perform a medley of songs from the musical at yesterday's press conference.
The two companies already tied up to mount this show at the same venue last December. So why are they bringing it back again this year?
Globe Live Executive Producer, Joe Caliro, talks about wanting to make this the beginning of a long-running tradition. "All the theater that's being produced right now is in November because there are too many Christmas parties, there are too many things to do. That sounds kind of Bah Humbug to me.", says Caliro. "It was always planned from the very beginning to create a new tradition in the Philippines […] This year, Christmas Carol. Next year, something different. We will produce theater in December because not doing that is Bah Humbug."
He added that there were a resounding 3,000 people who went to see A Christmas Carol on Christmas last year. "Keep in mind that the theater only seats 600. We had 3,000 people show up on Christmas night."
But what makes this year's staging different? Director Robbie Guevara says, "The only thing the same is the title, the music, the lyrics, and half the cast. The other half is new. The set is new, the lights will be new, which means the direction and the choreography are all new." They will also be extending their run this year to include post-Christmas dates—December 26 and 27 to make the Christmas week leading up to the New Year more exciting.
Check out these pictures taken by Erickson Dela Cruz at yesterday's press conference.
[slideshowck id=18437]
Get a glimpse of the cast's performance in the video below!
The show will run at the Globe Iconic Bonifacio High Street Amphitheater, Bonifacio Global City on December 7-9, 14-16, 21-22 & 26-27 at 8:00pm, December 10 & 17 (Sundays) and December 25 Christmas Show at 7:00pm.
You can buy tickets HERE.
Comments