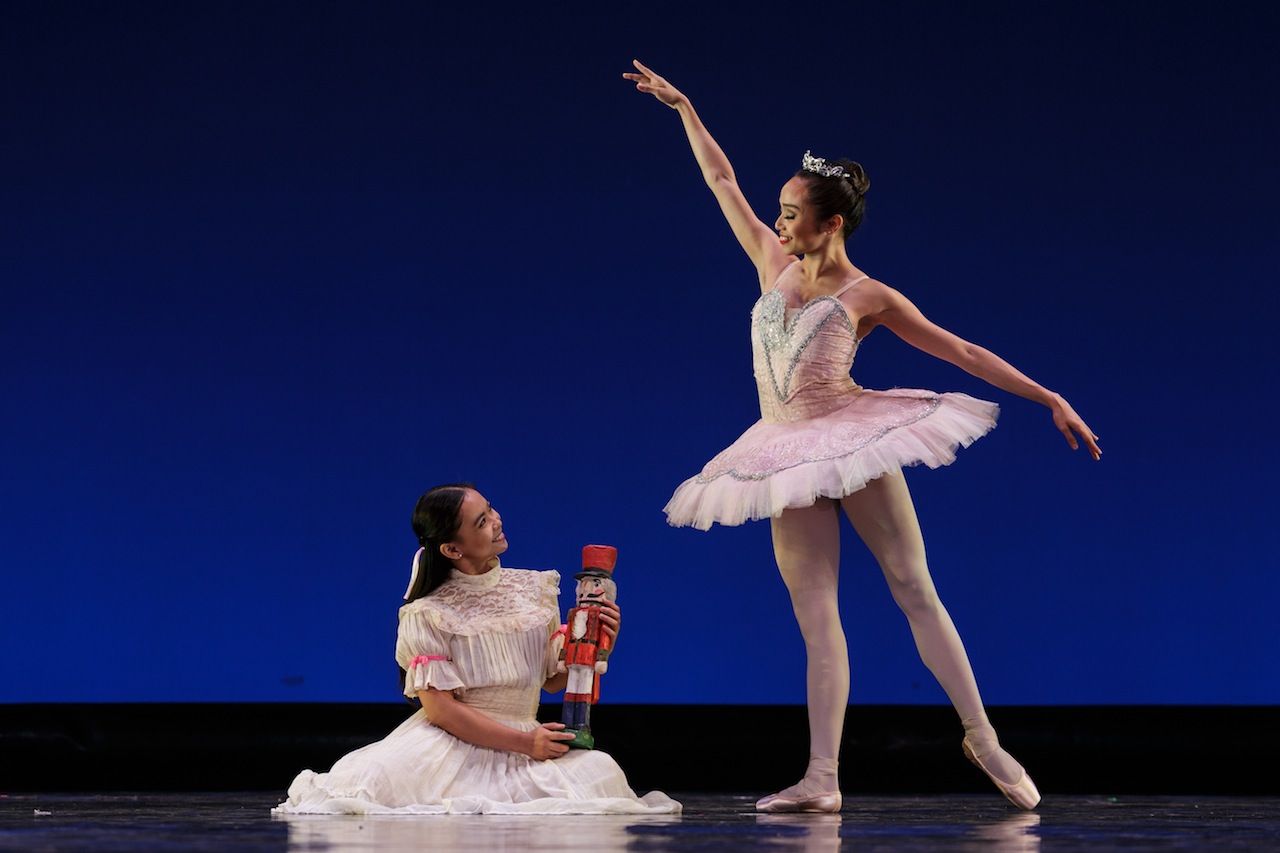 Ballet Philippines Presents a Magical Filipino Christmas in Edna Vida's 'The Nutcracker'
Ballet Philippines (BP) presents the timeless Christmas ballet in full Filipino splendor in Edna Vida's The Nutcracker. A ballet for the whole family, The Nutcracker is a holiday tradition all over the world, with professional dance companies and schools doing their own version of the beloved full-length ballet. BP sets itself apart by adding its own Filipino flavor to the time and tested ballet.
Nobuo Fujino (formerly a Senior Artist at the Australian Ballet and Principal Dancer with Hong Kong Ballet) returns to BP as guest artist courtesy of Japan Foundation and Tan Yan Kee Foundation, and the ABS-CBN Philharmonic Orchestra, conducted by Gerard Salonga, plays Tchaikovsky's iconic music live on select performances.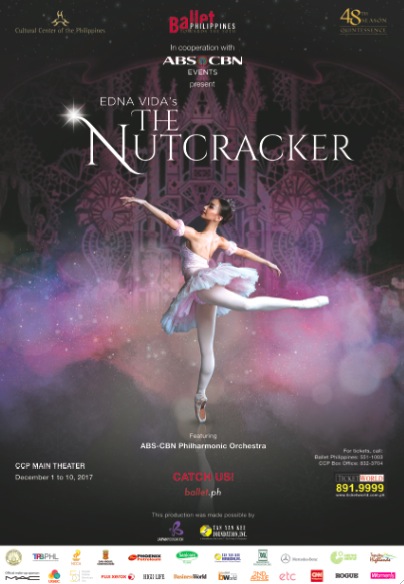 Set in the Philippines in the 1920s, The Nutcracker follows our young heroine Clara on a fantastic journey. At her family's Noche Buena, Clara receives an enchanted Nutcracker Doll from her godfather, the toymaker Don Alfonso Quintero. Her sister gets the Sugar Plum Fairy Doll and her brother, the Rat King Doll. As midnight strikes, all the toys including her beloved Nutcracker, the Sugar Plum Fairy and the Rat King come to life, and a battle between Rats and Toy Soldiers ensues. Her Nutcracker valiantly leads the soldiers, but is soon overpowered by the evil Rat King. Just as the Rat King delivers his final blow, Clara comes to the Nutcracker's rescue and the Rat King falls.
As the rats scurry off with their king, Don Alfonso appears and reveals the true identity of her doll—he is the Nutcracker Prince! He and the Sugar Plum Fairy have been trapped in a spell which only a person pure of heart can break.
In gratitude for Clara's act of courage, the Nutcracker Prince whisks her away to the Kingdom of the Dolls. A feast is celebrated in her honor as she is surrounded by dolls from all over the world, dancing flowers, and the beautiful Sugar Plum Fairy.
What makes this Nutcracker unique is how the late National Artist for Theater Design Salvador Bernal incorporated Filipino design elements into the sets. The turn-of-the-century grand ballroom showcases art nouveau arches with anahaw leaves and framed capiz shells. With additional choreography by Alice Reyes, The Nutcracker is the perfect holiday treat for children.
Fujino will partner BP's Denise Parungao as the Sugar Plum Fairy. Alternating with Parungao is resident guest artist Candice Adea and company member Jemima Reyes. They will be partnered by Lester Reguindin and Victor Maguad, respectively.
The show will run from December 1-10, 2017 at the CCP Main Theater.
Get a first look at the show in the video below!
You can buy tickets HERE.
For more details about what's happening in the Manila theater scene, please view our Theater Calendar.
Comments