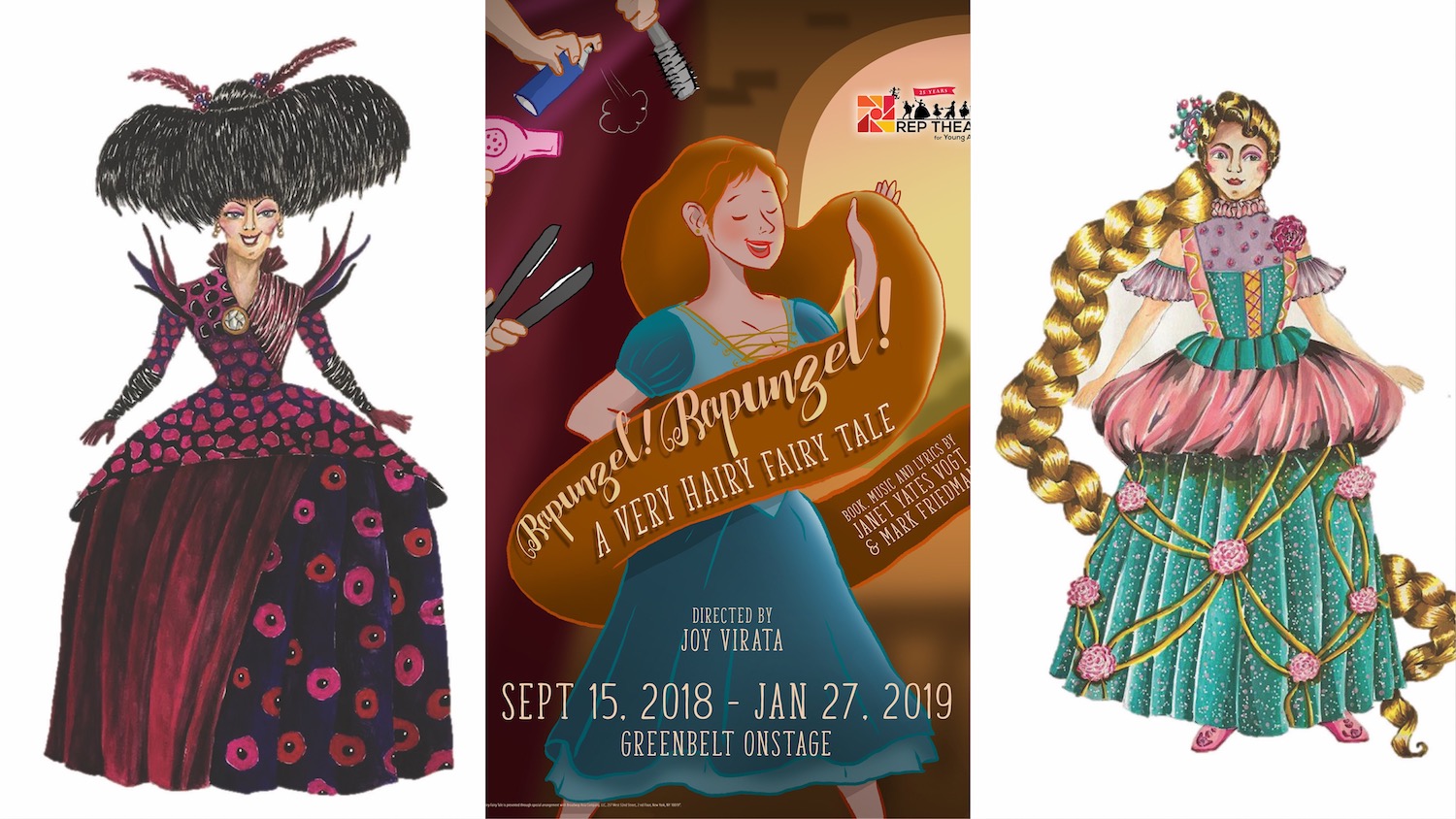 FIRST LOOK: REP Unveils Costume Designs for 'Rapunzel'
New York-based Filipino costume designer Raven Ong shares some of his designs for 'Rapunzel! Rapunzel! A Very Hairy Fairy Tale', REP's Theater For Young Audiences (RTYA) offering this year. 
Ong graduated with a degree in Production Design at De La Salle College of St. Benilde, where he first developed his skills in designing sets, costumes, and props for movies, commercials, television, theater, and events. He has been one of the creative designers behind the costumes for REP's stage plays (The 39 Steps, Shakespeare in Hollywood) since 2011.  
Today, he continues working with Rep for some of its stage plays while he lives in the US.  "It's really not at all different. The director offers you the project, you accept it, you read the script and come up with ideas. I guess the only difference is, I communicate with them via emails and meetings are done via Skype calls because I'm not physically present in Manila," he explains.
From ideation and sketching to the play's opening night, Ong believes that good design is a product of good collaboration that translates well onstage. He describes being a costume designer as living in a wonderland, where his drawings turn into three-dimensional works of art that bring life to the play's characters.
In designing for children's theater, Ong usually begins by looking at and thinking about things that attract young kids. "Interesting shapes, color combinations, checking out toy stores and looking at what's new. I always treat costumes for children's theater as something that the kids would love to grab and play with—like toys! That's my secret," he says.
Joy Virata directs the cast of the magical retelling of this classic fairytale, based on the story, music, and lyrics by Janet Yates Vogt and Mark Friedman. The play opens with the beautiful, extremely long-haired Princess Rapunzel being kidnapped and trapped inside a tower as the evil Lady Za Za tries to seize the entire kingdom and place it under her rule. While on the quest to find the perfect head of hair, Sir Roderick and his hairstylist friend Edgar find their way to the tower in the middle of the dark forest to rescue Rapunzel with the help of a slightly neurotic Gypsy Woman and witty, old dragon Socrates.
Catch Cara Barredo as Princess Rapunzel, Carla Guevara-Laforteza as the evil Lady Za Za, Hans Eckstein as Sir Roderick, Bituin Escalante as Gypsy Woman, and Jamie Wilson as Socrates, and so much more in RTYA's 'Rapunzel! Rapunzel! A Very Hairy Fairy Tale' at the OnStage Theater, Greenbelt 1, Makati City from September 15, 2018 to January 27, 2019.
You can buy tickets HERE.
Comments