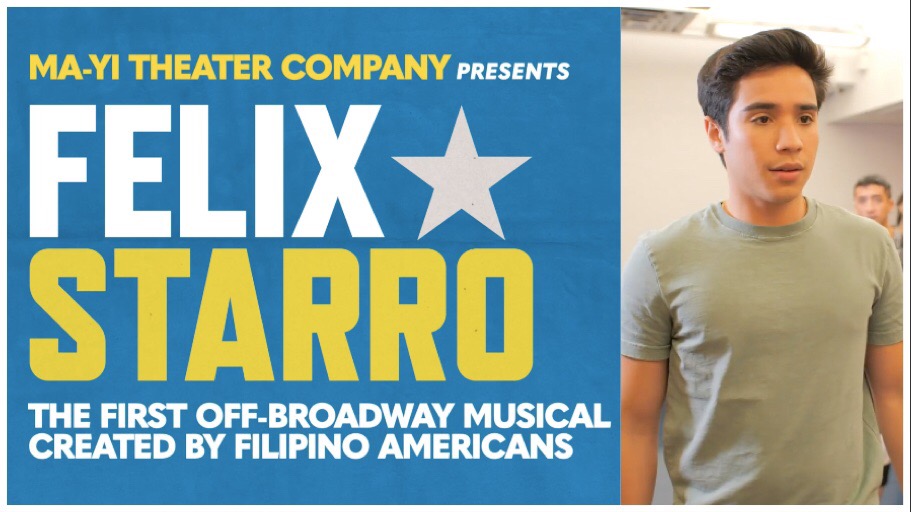 FIRST LOOK: First Filipino-American Off-Broadway Musical "Felix Starro"
Ma-Yi Theater Company's "Felix Starro", the first Filipino-American Off-Broadway musical, has just released footage from its first rehearsal.
The musical boasts of a Filipino-American creative team– from a short story written by Filipino-American writer Lysley Tenorio, to book and lyrics by Filipino-American Jessica Hagedorn, to music by Filipino-American Fabian Obispo, and to direction by Filipino-American Artistic Director Ralph B. Peña.
"It's the first Filipino-American musical created by Filipino-Americans to ever hit Off-Broadway," says Peña. "It's about a number of things but I think what's most interesting about this play for me is how it pits faith, which is a big thing in the Filipino-American community, with hope. I love this cast that we've assembled. First of all, they're all artists of color. Most of them are Filipino-Americans."
Hagedorn adds, "It is an epic musical. It's telling stories about family, faith, home, loss, betrayal, and what it means to be an undocumented immigrant."
The production stars homegrown Filipino theater artist Nacho Tambunting, who plays a 19-year old undocumented Filipino immigrant in San Francisco, and Alan Ariano, who plays his famous faith healing grandfather Felix. Also in the cast are Caitlin Cisco as Crystal, Francisca Muñoz as Mrs. Delgado, Ryan James Ortega as Bobby/Ramon, Diane Phelan as Charma, and Ching Valdes-Aran as Flora.
The show will run from August 23–September 15 at Theatre Row in New York. You can find footage from their first rehearsal in the company's video below.
Comments