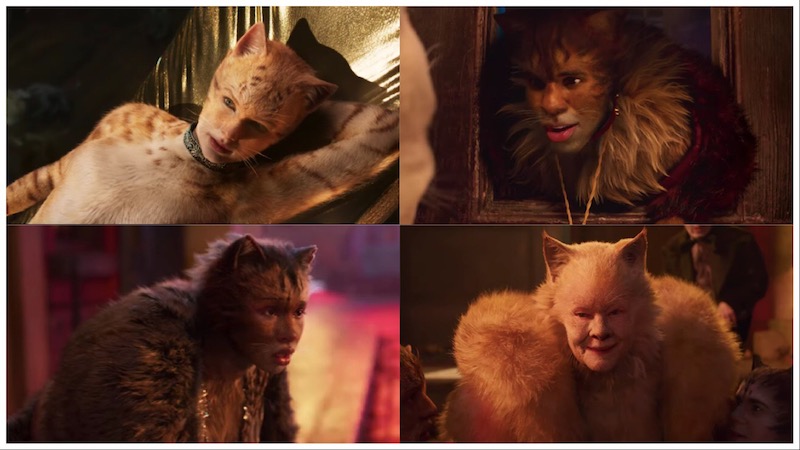 WATCH: "Cats" Official Film Trailer Released!
The trailer is finally out for Tom Hooper's upcoming film adaptation of the musical "Cats."
Featuring Jennifer Hudson (Grizabella), Taylor Swift (Bombalurina), Jason Derulo (The Rum Tum Tugger), Judi Dench (Deuteronomy), James Corden (Bustopher Jones), Rebel Wilson (Jennyanydots), Idris Elba (Macavity), Ian McKellen (Gus the Theatre Cat), Robert Fairchild (Munkustrap), and Royal Ballet Principal Dancer Francesca Hayward (Victoria the White Cat), the trailer gives us a sneak peek into the reimagined world of the Broadway musical. We also hear Hudson sing a few lines from the song "Memory."
The film is set to be released in US cinemas on December 20, 2019. Hooper, who serves as director, also wrote the screenplay with Lee Hall. The music is composed by Andrew Lloyd Webber, with choreography by Tony winner Andy Blankenbuehler (Hamilton, In The Heights, Bandstand).
READ: These 9 Celebrities are Going to be in the "Cats" Movie
Based on T. S. Eliot's Old Possum's Book of Practical Cats, the show features a group of cats called The Jellicles who come out and celebrate the Jellicle Ball. The show opened on the West End in 1981 and then on Broadway in 1982. It won a number of awards, including Best Musical at the Olivier Awards and the Tony Awards. It is currently the sixth-longest running West End show and the fourth-longest-running show in Broadway history.
You can watch the official trailer below.
Comments