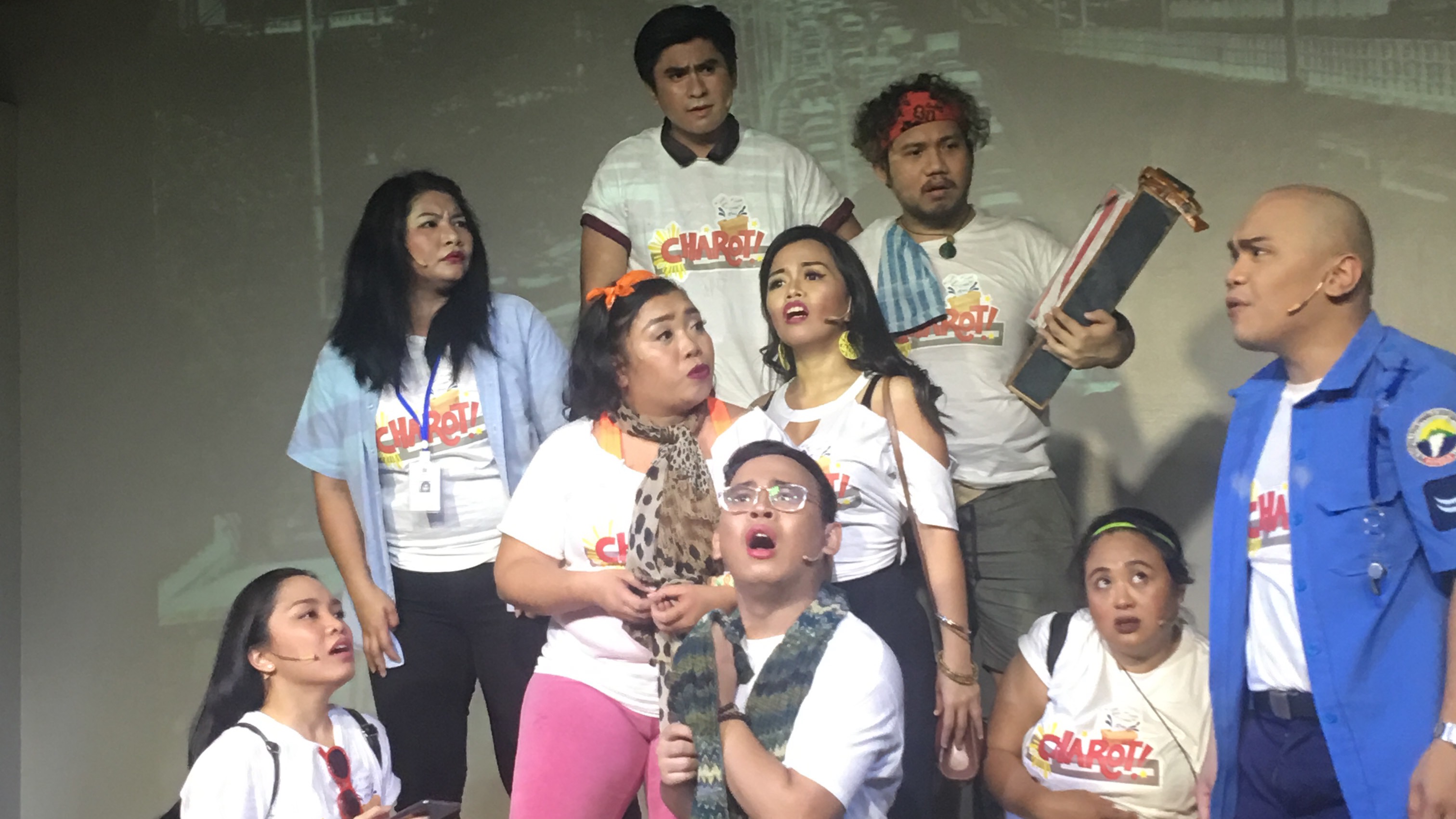 FIRST LOOK: 'Charot', a New Musical from PETA
This February, PETA is staging 'Charot', an original musical that aims to present the realities of Philippine society in a political satire. The musical is set in 2020, where the nation is set to vote on a plebiscite for Charter Change.
The production will run from February to March, a period before the May senatorial elections whose results will affect how the issues of Charter Change and federalism will pan out. The show will be more interactive in nature, with actors breaking the fourth wall through interactive surveys and after-show debriefings.
According to director Maribel Legarda, staging political plays during election season has always been a tradition of PETA's. "Pero iseset namin ito sa 2020, so it's after the 2019. Therefore whatever we do in 2019 should matter in 2020."
She adds, "We hope that what you will feel at the end of the show is this pulsing need to be part of making choices in this country, no matter how we think it's wala. I think that's what a citizenry has, that act to vote."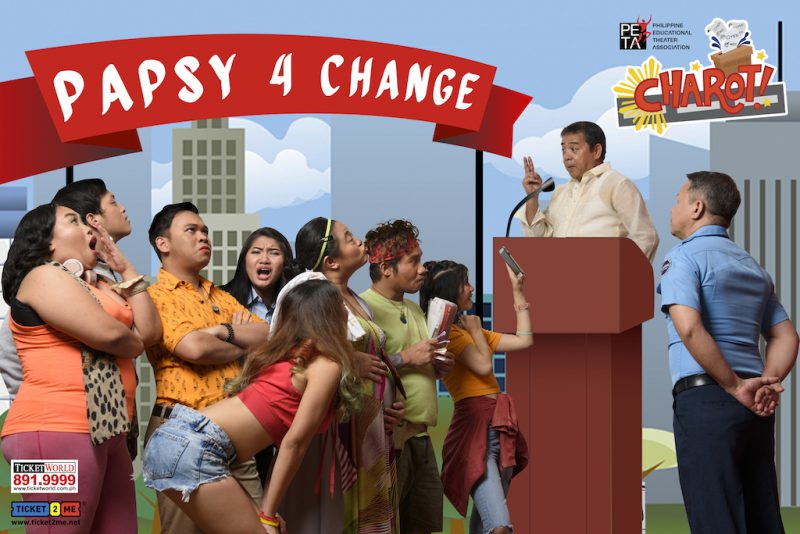 The play is written by J-mee Katanyag and Michelle Ngu. According to Ngu, there will be an entire scene dedicated to educating the audience about the pros and cons of federalism. "The point is to give the people information enough for them to think critically for themselves para sa darating na eleksyon at sa future ng bayan."
Katanyag adds that the production is more than just about voting. "Ang voting ay part ng democracy, at ang nais ipakita ng play na ito ay kung paano nga ba natin pinapractice ang democracy sa Pilipinas. From the simple choices we make everyday bilang tao, hanggang sa kapwa at sa bayan. Isa na doon ang pagboto. Pero bukod doon, marami pang iba."
Actor Vince Lim debuts as musical director and arranger for the production. Other members of the creative team include Ian Segarra (choreography), Boni Juan (set design), Julio Garcia (set execution), JonJon Villareal (lights design), Gio Gahol (costume styling), Gerhard Daco (technical direction), and Ellen Ramos (video and animation).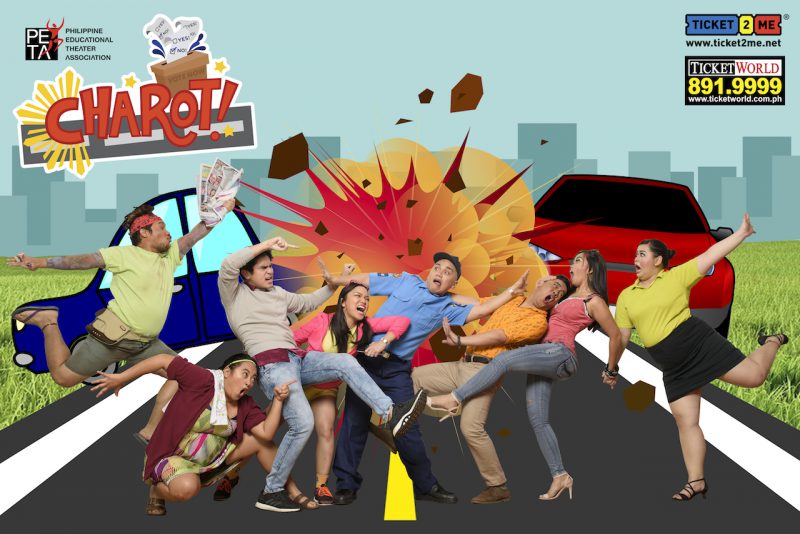 Cast members include Jack Yabut, Meann Espinosa, Kitsi Pagaspas, Norbs Portales, Teetin Villanueva alternating with Gardo Vicente, Bene Manaois alternating with CJ Navato, Jason Barcial alternating with Gie Onida, Gio Gahol alternating with Lemuel Silvestre, Gold Villar Lim alternating with Jimma Nariz, and Icee Po alternating with Rhapsody Garza.
'Charot' will run from February 8- March 17 at the PETA Theater Center. You can find performance excerpts by the cast in the video below.
You can buy tickets HERE.
Comments