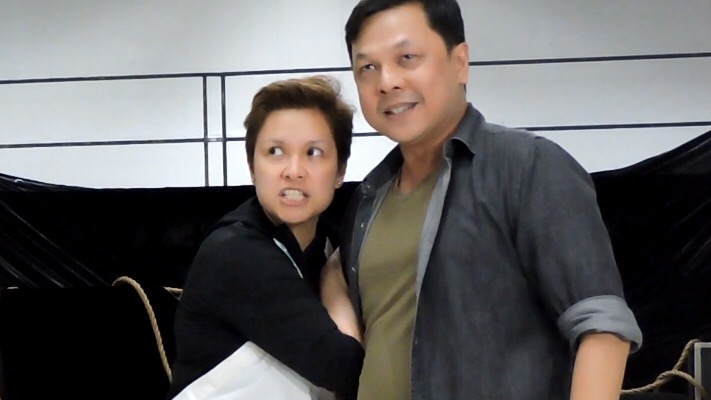 FIRST LOOK at Jett Pangan as Sweeney Todd, Lea Salonga as Mrs. Lovett, and More!
Atlantis Theatricals is getting ready to stage Stephen Sondheim's "Sweeney Todd", the company's final offering for its 20th anniversary season. Directed by Artistic Director Bobby Garcia, the cast is led by Jett Pangan, who plays the titular role, and Lea Salonga, who plays Mrs. Lovett.
During our interview, Salonga describes Mrs. Lovett as "a survivor, and she's all about making money," says Salonga. "Everything is fair game, everything is fine, if it means she gets money. Everyone is basically a tool for her to advance herself. She has very few morals, if anything. There's not much of a heart to this woman, but in her history, she is in love with Sweeney and always has been."
In our previous interview, Salonga shares that she has wanted to play her ever since she saw Menchu Lauchengco-Yulo perform the role during Repertory Philippines' 2009 production opposite Audie Gemora.
"I was like, 'That's interesting to do, but not right now. Maybe later on', so it was kind of always a backburner thing for me and Bobby [Garcia] to eventually do. [We said] that one day, when we're both old enough, we'll do this. And that day came."
How different is Atlantis' staging going to be compared to other productions of "Sweeney Todd"? "Some staging tends to be very literal. I think ours is a little bit different because Bobby's concept is a little bit different," says Salonga. "I can't say much more than that, except that it's not literal, but it's set in the correct time period."
Pangan says that what happens to his character in the show speaks a lot about society in general. "I play Sweeney Todd, a simple man living in Victorian times, making a simple living, starting a family. And then one day, this man of power upended his life. He was caught off guard, he was sent away. He was dealt a really bad hand, and that pushed him to do bad things, at first for revenge, but then, he crosses the line."
Pangan and Salonga are joined by Gerald Santos as Anthony Hope, Mikkie Bradshaw-Volante as Johanna, Ima Castro as the Beggar Woman, Andrew Fernando as Judge Turpin, Luigi Quesada as Tobias, Arman Ferrer as Beadle, Dean Rosen as Jonas Fogg, and Nyoy Volante as Adolfo Pirelli.
Completing the ensemble are Steven Conde, Sarah Facuri, Christine Flores, Jep Go, Kevin Guiman, and Emeline Celis Guinid.
Joining Garcia in the creative team are David Gallo (set design), Gerard Salonga (musical direction, accompanied by the ABS-CBN Philharmonic Orchestra), Rajo Laurel (costume design), Cecile Martinez (choreography), Aaron Porter (lighting design), Leslie Espinosa (hair and make-up design), Manman Angsico (vocal direction), and Justin Stasiw (sound design). 
You can watch the cast sing excerpts from "The Ballad of Sweeney Todd", "Johanna" (by Anthony), "Pretty Women", and "A Little Priest."
"Sweeney Todd" will run from October 11 to 27, 2019 at The Theatre at Solaire, co-produced by ABS-CBN. The production will also be moving to Singapore after the Manila engagement. 
You can buy tickets
HERE
.
Comments