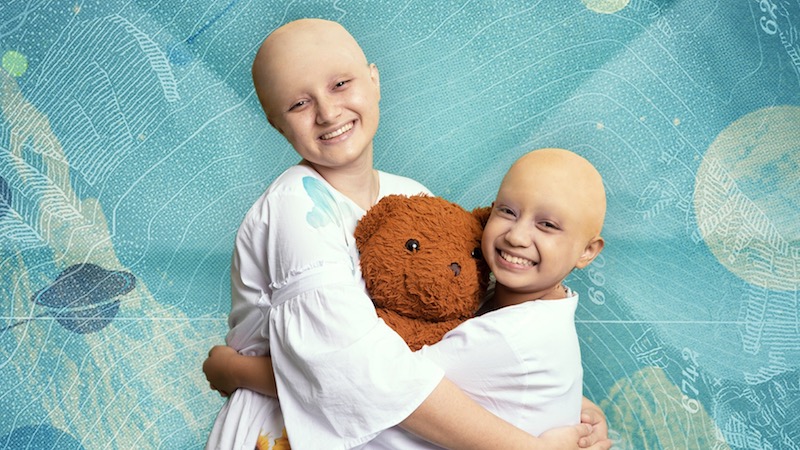 "Dani Girl" Full Cast Announced!
The Sandbox Collective has just announced the full cast for its 2019 staging of "Dani Girl." The company first staged the musical in 2014.
"Dani Girl" is a musical about Dani Lyons, a 9-year old girl battling the Big C once again. Far from sitting back and letting cancer take over, she sets off on a whimsical quest to find her hair and figure out the answer to the question, "Why is cancer?". Together with her fellow warrior and best friend, Marty, they go on a journey of lightsaber duels, game shows, blasting off to outer space, and all the silly games in between—proof that a child's imagination and fighting spirit have no bounds nor limits. The show is written by Michael Kooman and Christopher Dimond.
Returning to the cast are Rebecca Coates (Agnes of God, Father's Day), who plays the titular role, Luigi Quesada (Waitress, Hair) as Marty, Shiela Valderrama-Martinez (Guadalupe: The Musical, Binondo: A Tsinoy Musical) and Pam Imperial (The Horse and His Boy, The Bluebird of Happiness), who alternate as Dani's mother, and Lorenz Martinez (A Comedy of Tenors, Rak of Aegis) as Raph.
Joining them are new cast members Felicity Kyle Napuli (Matilda, the international production of The Lion King), who alternates as Dani, Daniel Drilon (Newsies, Fun Home), who alternates as Marty, and Juliene Mendoza (Rak of Aegis, Dekada '70), who alternates as Raph.
The show will once again be directed by the company's Managing Artistic Director Toff de Venecia. Joining him in the creative team are Sab Jose (Assistant Director), Ejay Yatco (Musical Director), KC Kane (Assistant Musical Director), Faust Peneyra (Set and Costume Designer), Maine Manalansan (Design Director), and Joee Mejias (Projections).
"Dani Girl" will run on the weekends of August 10-September 1 at the Carlos P. Romulo Auditorium of RCBC Plaza. Tickets will be available at Ticketworld soon.
Comments