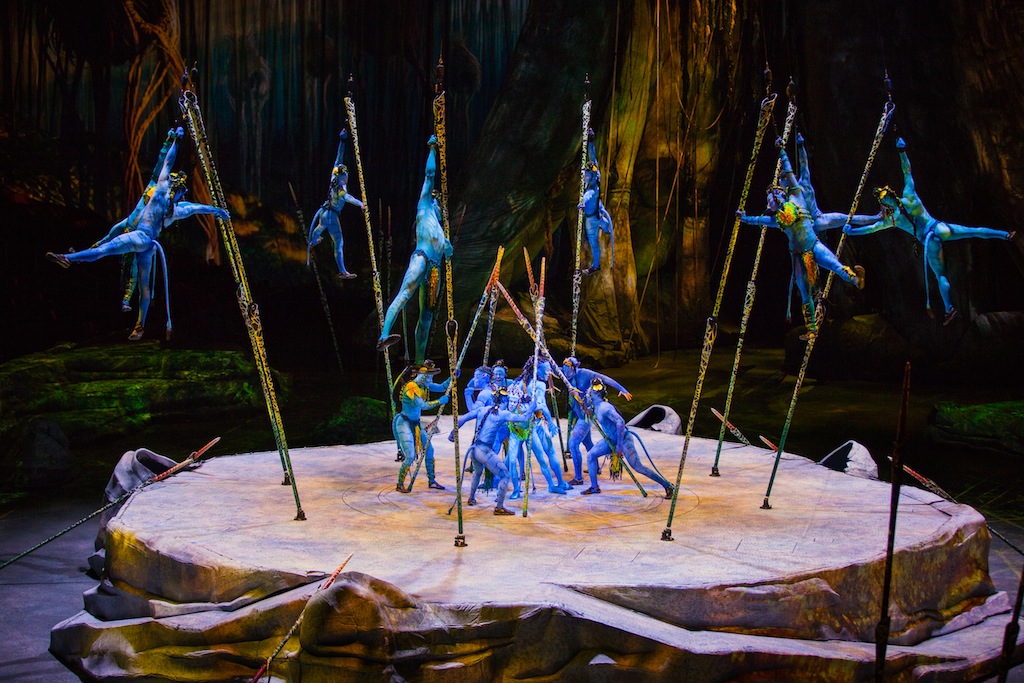 Cirque du Soleil's Toruk- The First Flight Comes to Manila this June!
Cirque du Soleil is delighted to hold it's Asian premiere of TORUK – The First Flight in Manila, Philippines! Inspired by James Cameron's record-breaking movie AVATAR, the show will be presented at the Mall of Asia Arena June 23rd- July 2nd 2017.
"After 15 months of touring North America and over 1.3 million fans, we are ecstatic to make our Asian debut in the great city of Manila! We heard Filipinos love the movie Avatar so we really hope they will join us to revisit Pandora in this visually stunning live setting. TORUK is a one-of-a-kind show with breathtaking video projections, impressive acrobatic acts, gigantic puppets… There is truly something for everyone in the family!'' says Janie Mallet, publicist for TORUK – The First Flight.
"Avatar is really meant to be a celebration of human motion and human emotion and Cirque is able to capture that absolutely perfectly because it's all about human performance and physicality. It makes you feel alive to watch these performers!"
– James Cameron, writer and director of Avatar
Tickets start at 1500PHP and are now on sale at www.cirquedusoleil.com/toruk and smtickets.com!
The show
Since Fall 2015, TORUK – The First Flight has traveled through Canada, the United States and Mexico to bring James Cameron's world of Pandora to life every week. Experience a storytelling odyssey through a new world of imagination, discovery, and possibility.
Through a riveting fusion of cutting-edge visuals, puppetry and stagecraft buoyed by a soaring cinematic score, Cirque du Soleil applies its unique signature style to James Cameron's imaginary world and "makes the bond" between two kindred artistic visions that capture the imagination.
This live immersive experience also bears the distinct signature of directors and multimedia innovators Michel Lemieux and Victor Pilon. It is a living ode to the Na'vi's symbiotic coexistence with nature and their belief in the basic interconnectedness of all living things.
Follow them at www.facebook.com/torukthefirstflight, Twitter @cirque | Instagram @cirquedusoleil | Snapchat @CirqueSnap | #TORUK #Avatar #CirqueduSoleil
Cirque du Soleil
TORUK – The First Flight is Cirque du Soleil's 37th production since 1984. The company has brought wonder and delight to more than 155 million spectators in more than 300 cities on six continents. Cirque du Soleil has close to 4,000 employees, including 1,300 performing artists from close to 50 different countries.
For more information about Cirque du Soleil, visit https://www.cirquedusoleil.com.
To find out more about the ONE DROP Foundation, visit https://www.onedrop.org.
For more information about what's happening in the Manila theater scene, please view our Theater Calendar.
Comments