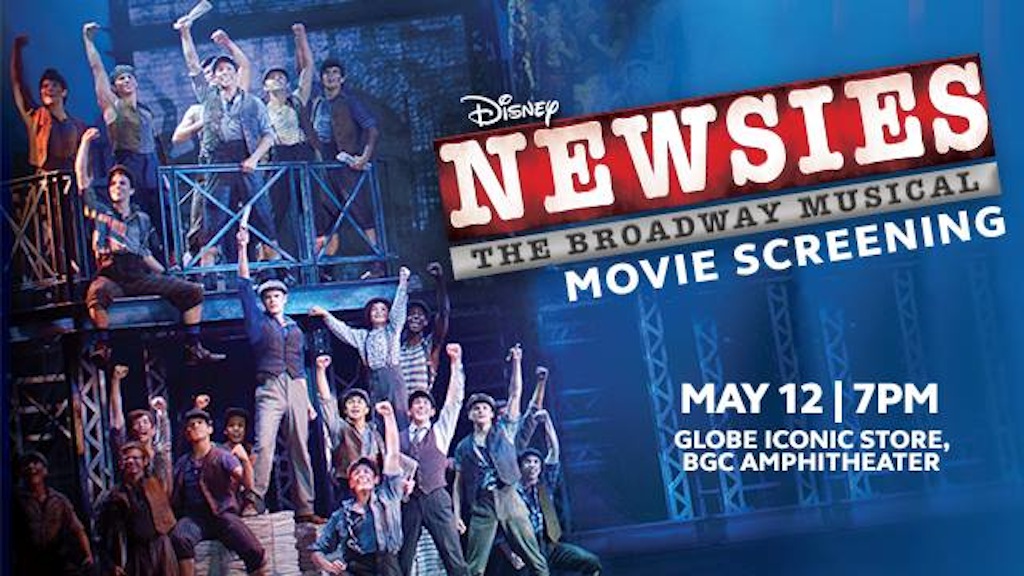 Catch the Southeast Asian Movie Premiere of Disney's Newsies
Good news theater fans! The wait is finally over. You can finally catch Disney's Newsies at the Globe Iconic Store of the BHS Amphitheater on May 12 at 7pm. Admission is free!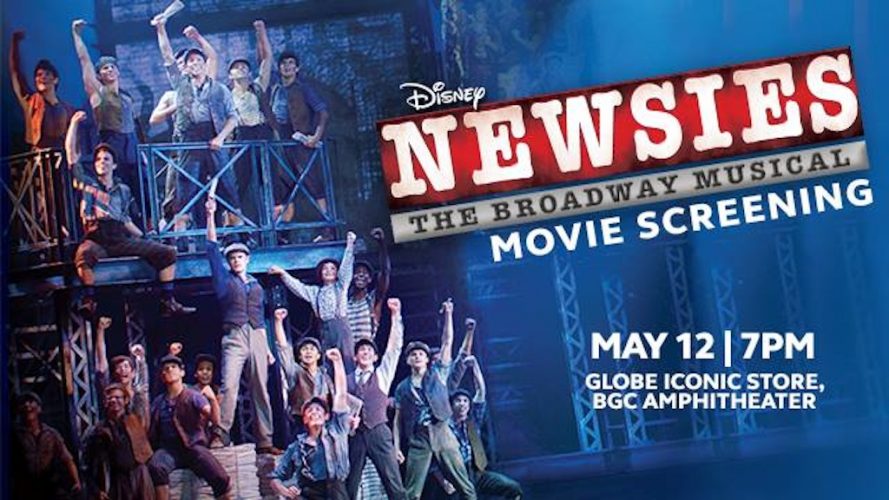 The filmed version came to US cinemas last February 2017 and Newsies fans in Manila were all dying to know if we'd get a screening as well. It didn't happen last February, but thanks to Globe Live and 9 Works Theatrical, it's finally coming this month!
The movie was shot last September 11, 2016 during a special performance of the show's LA national tour. This new trend of recording stage musicals in high-definition is a welcomed one, following live recordings of staged musicals such as She Loves Me and Holiday Inn in the New York website, BroadwayHD. The filmed version includes original Broadway cast members Jeremy Jordan, Andrew Keenan-Bolger, Kara Lindsay, and Ben Fankhauser.
The Broadway musical, which won Best Choreography and Best Original Score in the 2012 Tony Awards, is based on the 1992 Disney film about the real-life Newsboys Strike of 1899 in New York City.
9 Works Theatrical and Globe Live will be staging the musical at the Globe Iconic Store this July 7-30. Stay tuned for cast announcements! You can buy tickets HERE.
Comments