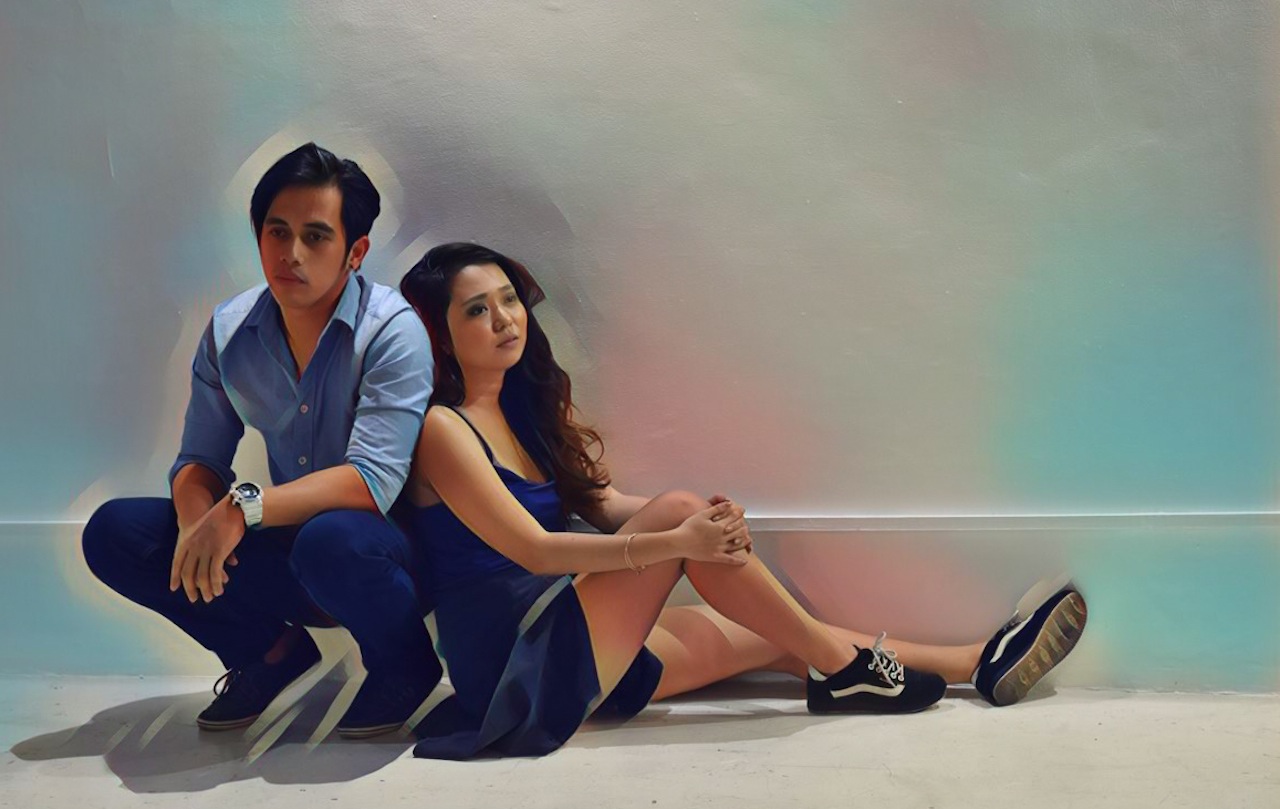 The Egg Theater Company Stages George de Jesus' 'Kung Paano Maghiwalay'
The Egg Theater Company will be staging George de Jesus III's Palanca Award winning work, Kung Paano Maghiwalay, for its first major production of its second season. The production will run from May 19 to June 4, 2017 at the Pineapple Lab, 6071 R. Palma Street, Poblacion, Makati City.
WHEN ONE FALLS OUT OF LOVE, HOW DO YOU END A RELATIONSHIP?
About the Play
First presented as a staged reading during the Virgin Labfest 4 at the CCP in July 2008, the play unfolds in a non-linear manner with the different characters caught grappling and confronting the dissolution of their relationships.
Kung Paano Maghiwalay is a theater piece that brings to light the universal theme of love and seeks to provide a venue for the audience to confront their own contemporary views and beliefs about love and relationships.
The play tackles the subject of love in scenes that capture moments when break-ups happen. From the hysterically funny to the clinically blasé, the play captures snapshots of relationships disintegrating: a husband decides to split with his wife after recovering from a heart attack, a couple jokes around about breaking up and actually does, a gay couple tries to have a friendly separation, another couple cries through their break-up.
The play had a brief run at the PUP and at the Teatrino, Promenade Greenhills in February and March, 2009. It has also been staged by several university-based theater groups: Teatro Tomasino in 2012, FEU Theater Guild in 2015, among others.
Kung Paano Maghiwalay does not follow a chronological structure but is emotionally threaded by the pathos, anger, and pain of breaking-up, like a symphony that fractures into rippling movements, a tribute to the loss of love and the painful confrontations to truth.
In an era of #hugot and the popularity of shows that has an emotional hook, it is expected that the production will have a profound effect on the audience. By compelling them to assess their own personal experience and notions about love and relationships, Kung Paano Maghiwalay creates the venue to inspire individual change, enrich lives, and enthuse a renewed perspective on love and life.
Cast
An exciting mix of seasoned and young actors comprise the cast of Kung Paano Maghiwalay– Renante Bustamante, Rachelle Gimpes, Mara Paulina Marasigan, Victor Medina, Juliene Mendoza, Stella Cañete-Mendoza, Sheena Ramos, Paul Jake Paule, Gabs Santos, Sarina Sasaki, Lian Silverio, Andrea Tatad, Floyd Tena, Affy Varona, Andrei Vegas, and Teetin Villanueva.
About Playwright and Director George de Jesus III
George is an actor, director and playwright. His plays have won awards from the Centennial Literary Competion (Paglayang Minamahal), the NCCA Teatro Bulawan Playwriting Competion (Para Walang Unyon), and the Palanca Memorial Awards for Literature for isang-yugtong dula: Linggo ng Palasapas, Unang Ulan ng Mayo, Kapit; for future fiction: Cell Phone; for dulang ganap ang haba: Sala sa Pito, Maniacal; and for screenplay, Kung Paano Maghiwalay. He is a co-founder of the Egg Theater Company. He is also a freelance corporate events writer and director. He was a member of the Actors Company of CCP's Tanghalang Pilipino from 1994 to 2000. He has portrayed roles for DUP's Divinas Palabras, El Publico, Amphitryon, The Duchess of Malfi and the Country Wife. For PETA, he was in Agnoia, Walang Himala, Noli/Fili 2000 and Haring Lear. He has directed for CCP's Virgin Labfest: Asawa/Kabit, Maganda pa ang Daigdig, Unang Regla ni John, Birtdey ni Guido, Si Uod, Butete at si Myrna, and Marte. He recently played Makbet in College of Saint Benilde, School for Design and Arts' production of Makbet directed by Nonon Padilla; and Gunding in UP Dulaang Laboratoryo's production of Sylvia Q (an adaptation of Edward Albee's The Goat or Who is Sylvia?)
About the Egg Theater Company
Late last 2014, a group of theater colleagues with more than 40 years of theater experience between them, discussed the possibility of forming a theater company that will concentrate on straight plays performed in the Filipino language with a vision to make it as commercially viable as musicales and English plays.
This possibility took form when they agreed to join the first Fringe Festival in Manila with a Filipino adaptation of Moliere's The Learned Ladies entitled Maniacal. The positive reaction to the production prompted them to mount a re-run of Maniacal at the Opera Haus of the Philippine Opera Company.
Deciding on a name, the group chose Egg Theater Company. The noun egg, which means seed or origin and the verb egg, which means to incite or to goad, sparked off the company's vision: to produce straight plays with a contemporary sesng in the Filipino language using original materials, translations or adaptations of both modern and classic works geared to showcase the Filipino actor.
To APPROPRIATE. To ORIGINATE. To EVINCE. To ANALYSE. To PUSH. To PROD. To CREATE CONTEMPORARY THEATRE PIECES in the FILIPINO LANGUAGE that EVINCE the MODERN HUMAN CONDITION. That is the intention of Egg Theater Company.
Egg Theater Company is composed of Kristine Balmes, Renante Bustamante, Martha Comia, George de Jesus III, Mara Marasigan, Paolo O'Hara, and Alvin Trono.
Since it was founded in 2015, the Egg Theater Company has mounted the critically acclaimed Filipino translation of Martin McDonagh's The Pillowman, a fusion of three Moliere Plays entitled Moliere PMS, and Schism, an adaptation of Moliere's The Misanthrope shown as part of Fringe Manila 2016. It has also conducted workshops for BPI Family Bank's Ka-Negosyo Loans and Republic Cement through Stages Production Specialists, Inc. The Egg Theater Company also has a playwright development program called PlayWrite Lab. Four plays wriUen through this program was part of the show, Apat, and presented at the Fringe Manila 2017.
For tickets: 09178040762/ 09154069585
For more details about what's happening in the Manila theater scene, please view our Theater Calendar.
Comments