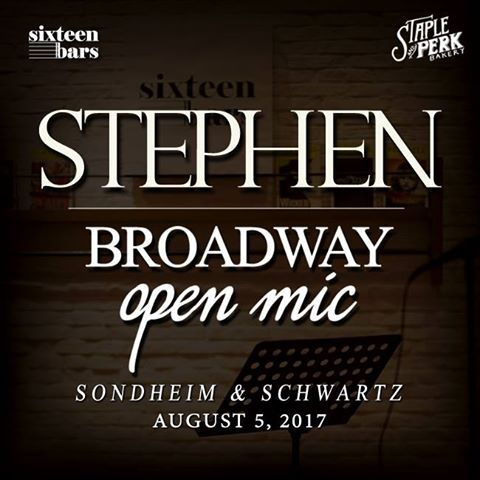 Broadway Open Mic Celebrates Sondheim and Schwartz
"Join us as we travel from a far-off corner of the Western sky, into the deepest part of the woods."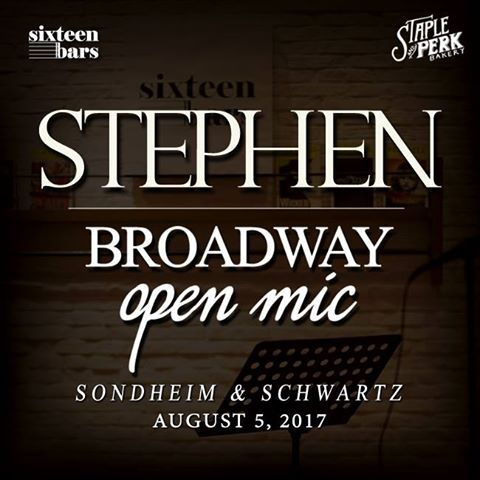 Stephen Sondheim and Stephen Schwartz
The ninth installment of the Broadway Open Mic series is centered around two composers whose works are close to the hearts of musical theater fans everywhere. Simply entitled "Stephen", attendees are invited to take the stage to sing the enduring music of two beloved Stephens: Sondheim and Schwartz. Both composers have a wealth of treasures, both well-known and a little more hidden, to their respective names. Mr. Sondheim is responsible for classics such as Into the Woods, Sweeney Todd, A Little Night Music, and Company, as well as lyrics for West Side Story and Gypsy. Mr. Schwartz is best known for creating masterpieces such as Pippin, Godspell, and the massive mega-musical Wicked, and his lyrics were featured in childhood staples such as The Hunchback of Notre Dame, The Prince of Egypt, Pocahontas, and Enchanted.
Show Details
Broadway Open Mic: Stephen will be held on August 5, 2017 at the Staple and Perk Bakery at Ecoplaza (2305 Chino Roces Ave., Makati City). Registration starts at 6pm, and the event runs from 7pm-12mn. Performance slots are first-come, first-served, and will only be reserved upon registration at the entrance.
Door Price: P250 with a slot for a Song or Scene. Inclusive of Staple & Perk Bakery's gift voucher.
Prepare music sheets.
For inquiries: 0917-3150090/ 0915-5021497
About Sixteen Bars
Sixteen Bars is a performing arts education company whose goal is to provide the needs of developing theater practitioners in Metro Manila. Our services mainly consist of master classes, workshops, and various other events geared towards artistic training and comprehensive education in music, acting, dance, and writing.
About Staple and Perk Bakery
Staple and Perk Bakery started out as a commissary supplying bread and pastries to restaurants and hotels in Metro Manila. With the opening of its first 24-hour shop in Ecoplaza Building in Makati, Staple and Perk Bakery has been serving meals, coffee, breads, and pastries to the people of Pasong Tamo Ext. Apart from being a cafe/bakery, Staple and Perk Bakery acts as a venue for various art performances and events.
For more details about what's happening in the Manila theater scene, please view our Theater Calendar.
Comments