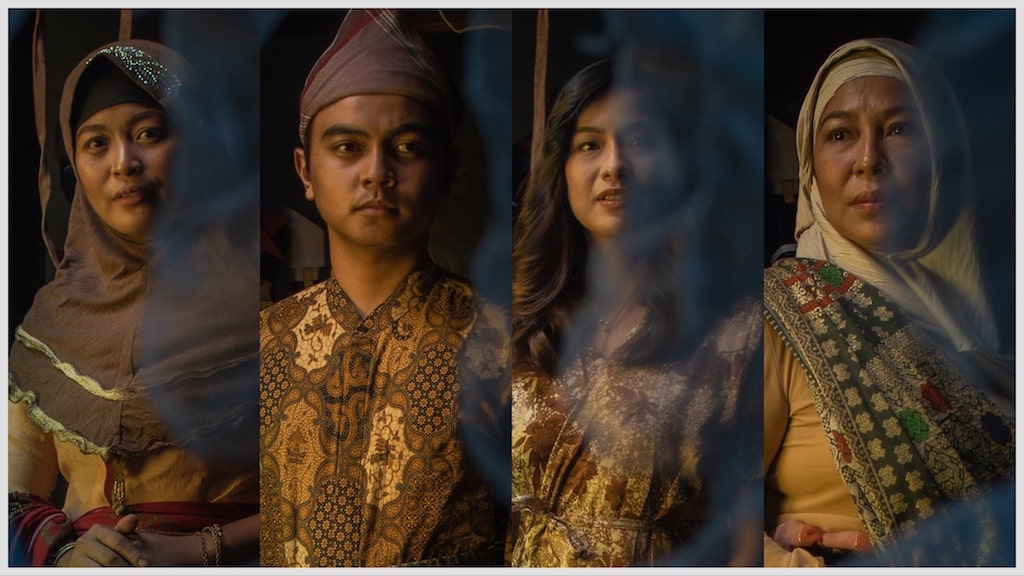 'Anak Datu' 2023 Full Cast Announced
As previously reported, Tanghalang Pilipino's Anak Datu is set to return this September at the CCP Black Box Theater. It is the first production in the company's 37th season.
The full cast features new and returning cast members from the 2022 staging. New cast members include Paul Jake Paule (Abdulmari Imao), Gie Onida (Jibin Arula), and Ramli Abdurahim (Jikiran/ Ensemble). At Tanghalang Pilipino's 37th season launch, Abdurahim, who is making his theatrical debut in this production, says "Malaking oportunidad po ito sa akin na i-share iyung culture ng Tausug."
Returning cast members include Carlos Dala (Toym Imao/ Binatang Karim), Antonette Go-Yadao (Grace De Leon), Hassanain Magarang (Datu Karim), Tex Ordeñez-De Leon (Putli Loling), Lhorvie Nuevo-Tadioan (Putli Loling), Mark Lorenz (Batang Jibin Arula/ Ensemble), Vince Macapobre (Bernie Bandilla/ Ensemble), Edrick Alcontado (Abu Bayao/ Ensemble), Sarah Monay (Dalagang Walang Ngalan/ Ensemble), Heart Puyong (Lasinah Abdullah/ Ensemble), Mitzi Comia (Abdulsukor Tacbil, Ensemble), and Arjhay Babon (Nur Misuari/ Ensemble).
Based on National Artist Abdulmari Imao's short story of the same name, the story revolves around a son of a village chieftain in Muslim Mindanao during the pre-colonial Philippines. Before he is born, the village is raided by pirates, and his mother gives birth in captivity. Hence, he grows up believing that his father is a former pirate. Only upon the death of the old man does the son discover the truth about his real father.
Anak Datu is a multiverse, post-pandemic production that banners peace through the intertwining of conflicts in a folk tale, a stark social realism, and an all-too-familiar family drama. The stage adaptation is written by Rody Vera, with music by Josefino Chino Toledo, set design by Toym Imao, choreography by Hassanain Magarang, music arrangement and sound design by TJ Ramos, costume design by Carlo Villafuerte Pagunaling, projection design by GA Fallarme, lighting design by Katsch Catoy, and assistant choreography by Lhorvie Nuevo-Tadioan. Musicians include Andre Garcia (Kulintang), Kent Capistrano (Agong), and Vennies Labaupa (Dabakan). It is directed by Chris Millado, with assistant direction by Antonette Go-Yadao.
The show will run from September 29 to October 15 at the CCP Black Box Theater. Tickets are available at Ticket2Me. You can find an excerpt from the show performed by Tex Ordeñez-De Leon, Hassanain Magarang, and Ramli Abdurahim in the video below.
Comments