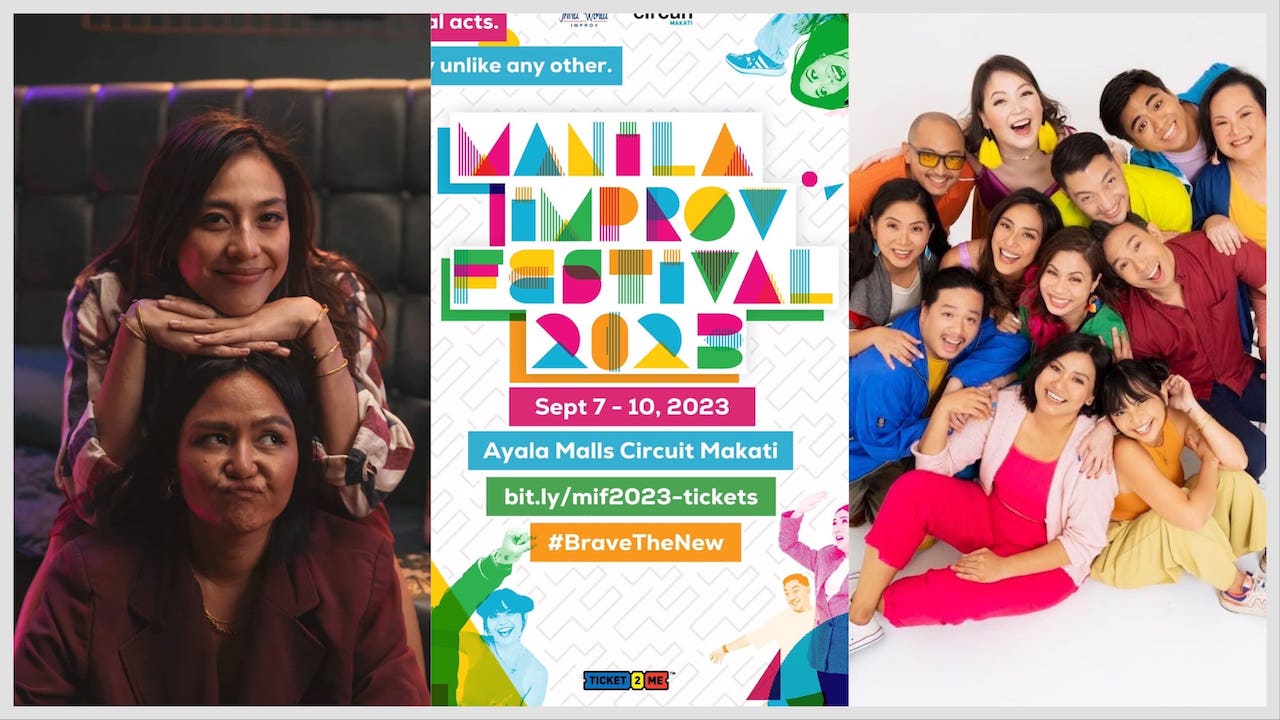 Manila Improv Festival Returns for its 6th Year this September
The Manila Improv Festival, Asia's biggest improv festival, is back for its 6th year, this time at the Ayala Malls Circuit Makati.
It returns bigger than ever, with over 20 local acts including SPIT (also the creators of the festival), A II Z, Housekeeping Improv, Memeprov, Looney Chups, among many others, and 44 international acts from countries like Korea, Australia,
Israel, USA, India, Japan, Singapore, and more!
Improvisational theater, or improv, is a form of theater where scenes and stories are created spontaneously and on the spot, inspired by audience suggestions. The results are one-of-a-kind shows that are filled with laughter and joy from the magic of spontaneity.
With this year's theme, "Brave the New", the festival celebrates creative courage and fearless authenticity even in the face of change. The festival promises to be filled with diverse stories, brave comedy, and never-seen-before shows.
The festival will run on September 7, 6pm-9:30pm, September 8, 2pm-10pm, September 9, 2pm-10pm, and September 10, 2pm-9:30pm at the Ayala Malls Circuit Makati. The complete festival line-up and schedule will be available soon.
Tickets are now available through Ticket2Me. You also have the opportunity to participate in improv workshops taking place throughout the festival. Tickets for these workshops can be purchased through bit.ly/mif2023-tickets.
Comments