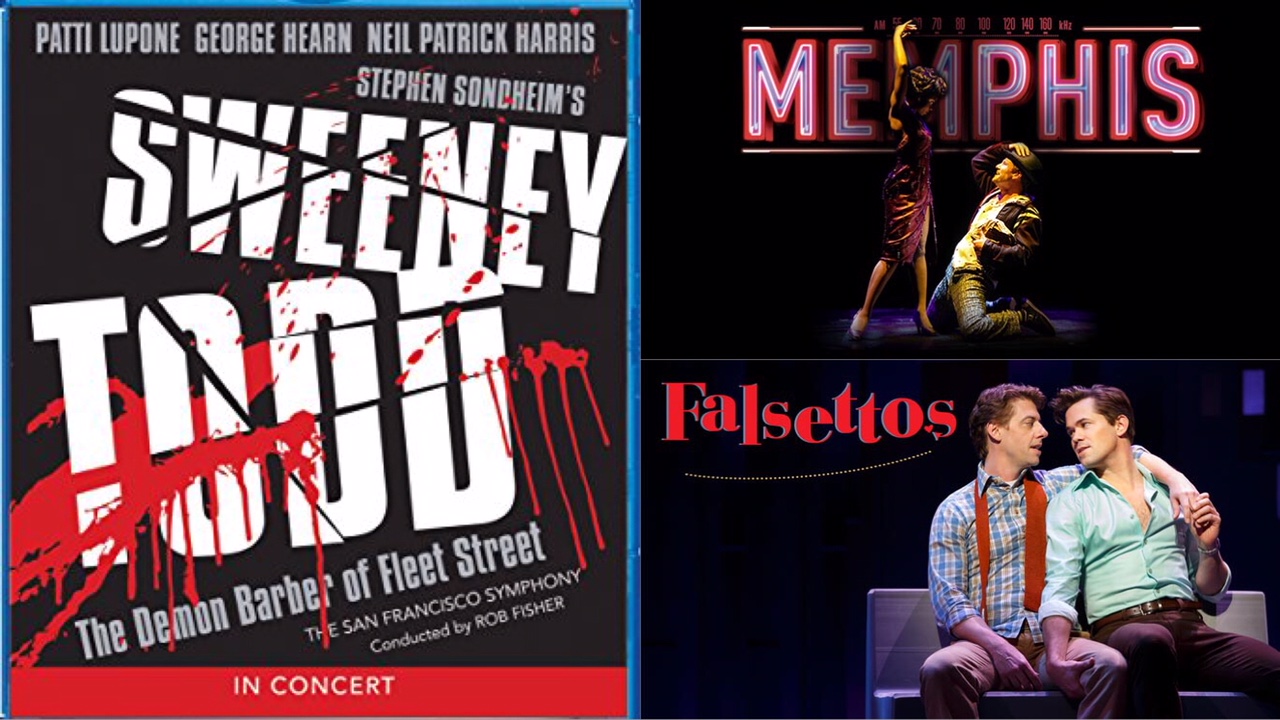 12 Musicals and Plays You Can Watch Online
Today is World Theatre Day! The International Theatre Institute founded this annual celebration back in 1961. Fans around the world celebrate March 27 as a day to express their love and support for this often underrated artform. Of course, the best way to celebrate would be to watch an actual live production. But if that isn't in your imminent future, the internet can solve that for you!
We're #blessed to be in the age of online streaming and theater is sharing in that love too. BroadwayHD and Digital Theatre are two of the most prominent (and legal!) streaming services that take your favorite productions right off the stage and straight into your homes. BroadwayHD, as its name suggests, offers a selection of Broadway and Off-Broadway productions for your binge-watching pleasure. Their subscription packages start at $8.99 a month (about ₱470) or $99.99 for a whole year. You can also rent some individual shows for $14.99 each. Digital Theatre is the UK version which offers a selection of West End and other British productions. Their subscription packages start at £9.99 (about ₱730) a month or £7.99 each for singular production rentals.
Here are some shows that you can watch on their platforms!
1. OTHELLO (2015)
Starring: Hugh Quarshie, Joanna Vanderham, Lucian Msamati                               
Not only is this production staged by the esteemed Royal Shakespeare Company, it is also the first time that two titular characters are represented by black actors. Othello is a timeless tragedy that revolves around universal themes such as love, jealousy, betrayal, and revenge.
Available on Digital Theatre.
2. THOM PAIN (2016)
Starring: Rainn Wilson
A darkly humorous one-man show. Thom Pain is an 80-minute monologue chronicling "the life of a tragic and funny character named Thom, who has been described as, "just like you, except worse. He is trying to save his life, to save your life — in that order. In his quest for salvation, he'll stop at nothing, be distracted by nothing, except maybe a piece of lint, or the woman in the second row."
Available on Broadway HD.
3. INTO THE WOODS (2010)
Starring: Valda Aviks, Hannah Waddingham, Helen Dallimore, Beverly Rudd, Jenna Russel
Into the Woods is a reimagining of several popular Brothers Grimm characters such as Cinderella, the Little Red Riding Hood, Jack and the Beanstalk, and Rapunzel. This particular production was staged to mark the 80th birthday of its acclaimed musical composer and lyricist, Stephen Sondheim. The show also earned an Olivier Award for Best Musical Revival.
Available on Digital Theatre.
4. THE PORTUGUESE KID (2017)
Starring: Jason Alexander, Pico Alexander, Aimee Carrero, Sheree Rene Scott, Mary Testa
This recently staged Off-Broadway comedy follows the habitually widowed Atalanta, who pays a visit to her second-rate lawyer Barry as she looks to settle her latest husband's affairs.
Available on Broadway HD.
5. LIFT (2013)
Starring: Julie Atherton, Cynthia Erivo, George Maguire
Eight strangers converge into a lift (ie. elevator) at the Covent Garden tube station. The musical takes an intimate look into their individual thoughts and desires.
Available on Digital Theatre.
6. SWEENEY TODD (2001)
Starring: George Hearn, Patti LuPone, Neil Patrick Harris
A thriller/drama that follows a barber named Sweeney Todd in his thirst for revenge. Sweeney Todd is considered one of the more notable Broadway productions with several Tony and Olivier awards as well as a Hollywood film adaptation.
Available on BroadwayHD.
7. HAMLET (2015)
Starring: Maxine Peake
Arguably one of William Shakespeare's most iconic literary work, Hamlet explores the themes of mortality, revenge, and justice. This production boldly bends gender rules by casting Maxine Peake as the first UK female Hamlet on a major stage in 35 years.
Available on Digital Theatre.
8. MEMPHIS (2011)
Starring: Chad Kimball, Montego Glover
Set in a rock n' roll bar in the 1950's, the musical follows the relationship of Huey, a Caucasian, and Felicia, and African-American. This musical received critical reception during its run, including a Best Musical Award from the 2010 Tony Awards.
Available on BroadwayHD.
9. LIBERTY EQUALITY FRATERNITY (2013)
Starring: Caroline Brazier
Staged by the Australian National Theatre Live, this comedy follows a young mother who is taken into interrogation by Intelligence Services. It's a parody of today's modern surveillance culture.
Available on Digital Theatre.
10. ON THE EXHALE (2017)
Starring: Marin Ireland
A brave and emotional one-woman show that tells the tale of a mother whose life is devastated by gun violence. BroadwayHD streamed this show for free for one weekend to coincide with March for our Lives event in Washington DC.
Available on BroadwayHD.
11. THE CRUCIBLE (2014)

Starring: Richard Armitage, Harry Atwell, Anna Madeley

This is Arthur Miller's partially fictionalized American tale set in the late 1600's during the Salem Witch trials. Multi-awarded director and playwright Yaël Farber takes the helm of this critically acclaimed rendition.
Available on Digital Theatre.
12. FALSETTOS (2016)
Starring: Christian Borle, Stephanie J. Block, Andrew Rannells
A musical that revolves around a man named Marvin and his relationships with his son Jason, his ex-wife Trina, a psychiatrist named Mendel, his gay lover Whizzer Brown, and his lesbian next-door neighbors. This particular production was nominated for 5 awards in the 2017 Tony Awards including Best Revival of a Musical.
Available on BroadwayHD.
Comments