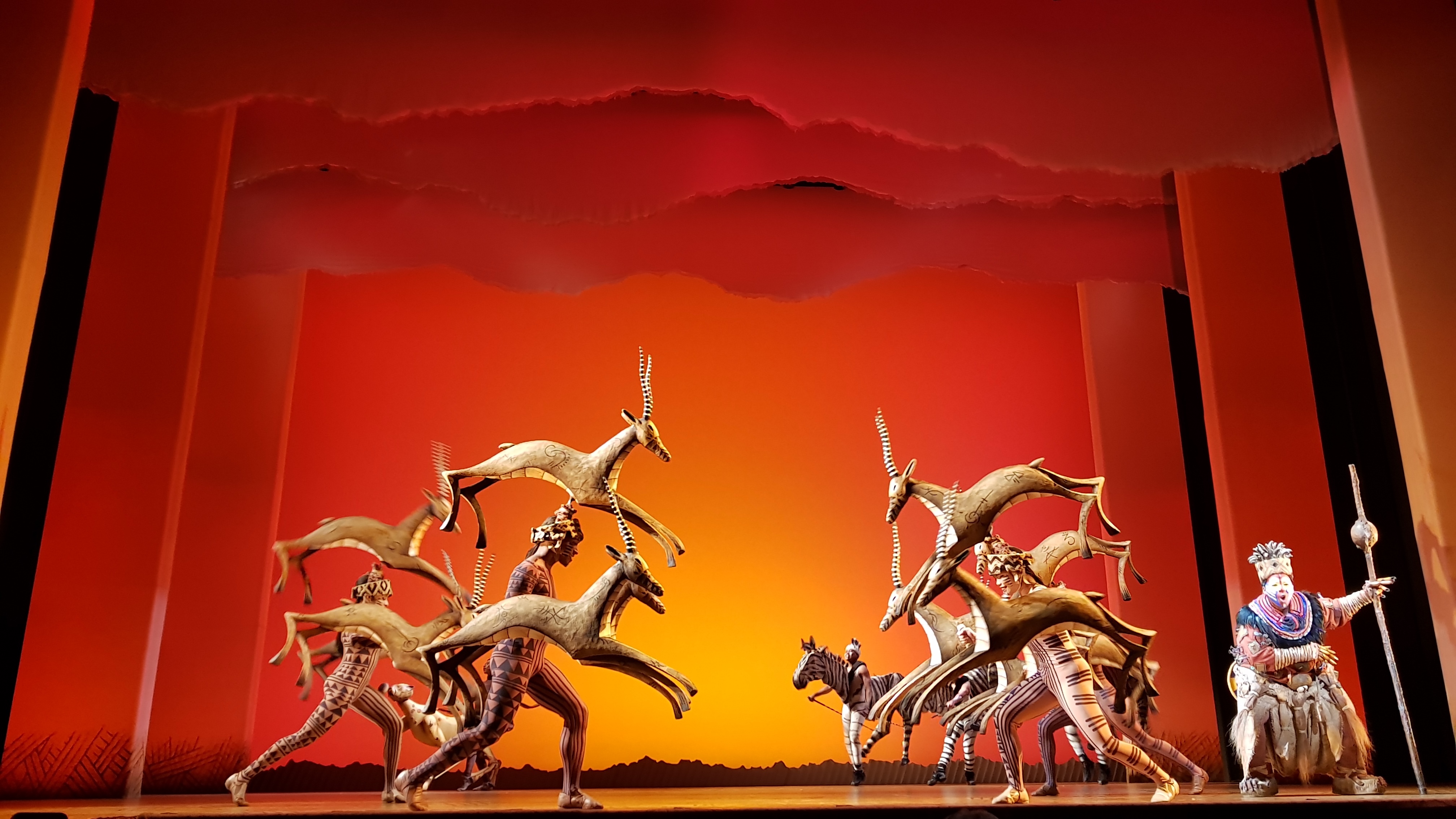 SNEAK PEEK: The Lion King's 'Circle of Life', 'The Lioness Hunt', and more!
The multi-awarded musical The Lion King has officially started its international tour right here in Manila and will be running until May 6 at The Theatre Solaire.
The people working on and off stage have never been more diverse. According to Associate Director Anthony Lyn, "We have more nationalities (19) than have ever appeared in a production of Lion King anywhere in the world previously. We have more South Africans that has ever appeared in the show anywhere in the world." Producer Michael Cassel adds that the show includes a lot of talented local Filipino costume makers, designers, and technicians who have helped breathe life into the production.
Lyn adds that The Lion King is, at its roots, a very human story. "It deals with the themes that so many of us have dealt with—love, loss, betrayal. The main one that emerges is the theme of a prodigal son story– Simba who leaves home and goes into exile and while he's in exile has to make a decision about himself and has to eventually come to terms with who he is in order to be able to go back and deal with the past."
We sat down with Lyn, Associate Choreographer Marey Griffith, and Music Supervisor David Kreppel to get to know more about the show.
How does it feel like to direct such a diverse cast?
Lyn: Oh it's fantastic. It's really recharging because what is so great about this show, especially this production of the show, is the multicultural, multiracial element and the fact that we have people from being massively experienced actors and performers to people who are making their professional debuts. So it's like seeing the industry again and approaching the show again through the eyes of those people who are coming to it for the very first time.
How does the Manila production fair compared to the Broadway and West End productions?
Lyn:  It can hold its head up high with any production anywhere around the world. Absolutely. It's as fine as any of those productions. People coming to see this will see a really world-class, first-rate production of The Lion King.
What makes this show universal?
Griffith: It's the story, the story of the human spirit; the prodigal son going out and leaving and finding his way back. It's about family and community, good and evil, sorrows and heartbreaks, and our joys and our celebrations, all those things together; the story of humankind. And I think that's what makes it so powerful, that it doesn't exclude anybody. It's a story of diversity, of all of us, from all nations.
What do you think of our Filipino talents, specifically the actors who play Young Simba (Omar Uddin, Julien Joshua Dolor, Juan Gabriel Tiongson) and Young Nala (Felicity Kyle Napuli, Uma Martin, Sheena Bentoy)?
Kreppel: The kids that we've got here are just fantastic. I mean there's no secret too. It's known around the world that there are a lot of great singers that come out of the Philippines. They're fantastic talents and great little people. They're great performers but great people, which is also very indicative of our experience here. It's a wonderful country of truly genuine nice people.
You mentioned that you'd consider The Lion King as a theatrical event. Can you tell us more about that and how it's different from other musicals?
Lyn: It's not a piece of traditional musical theater because the African influence is so great. The choreography which is not musical theater choreography is so great. Elton John prior to this has never written for the stage, so even his melodies in a completely different vein are of a pop genre. Julie Taymor had never directed a musical before and was really known for directing avant-garde, Off-Broadway and more experimental things. So I think that inclusion of the audience, people being in the auditorium and coming down the aisles at times, and also two of the key figures in the show, the two percussionists, being part of the audience and the experience the entire time. With a traditional musical, bands strike up, the curtains go up, and there it all is. You are looking in on it. In this, you are not looking in on it. You are taking part of it.
Photography by Erickson Dela Cruz
You can watch the videos below!
You can buy tickets HERE.
Comments